The Complete Guide to Renting a Flat in London in 2021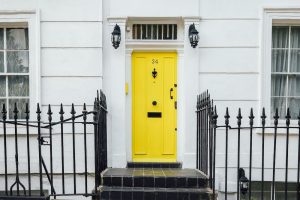 So, you're moving to London! You've got the job, the university place or whatever new opportunity that awaits you in the capital…now it's time to find somewhere to live and begin the rental process. Before embarking on this exciting journey, take a moment to read these tips for renting in London in 2021, which will hopefully make the whole process a lot less overwhelming. Here's a breakdown of the complete guide to renting a flat in London in 2021…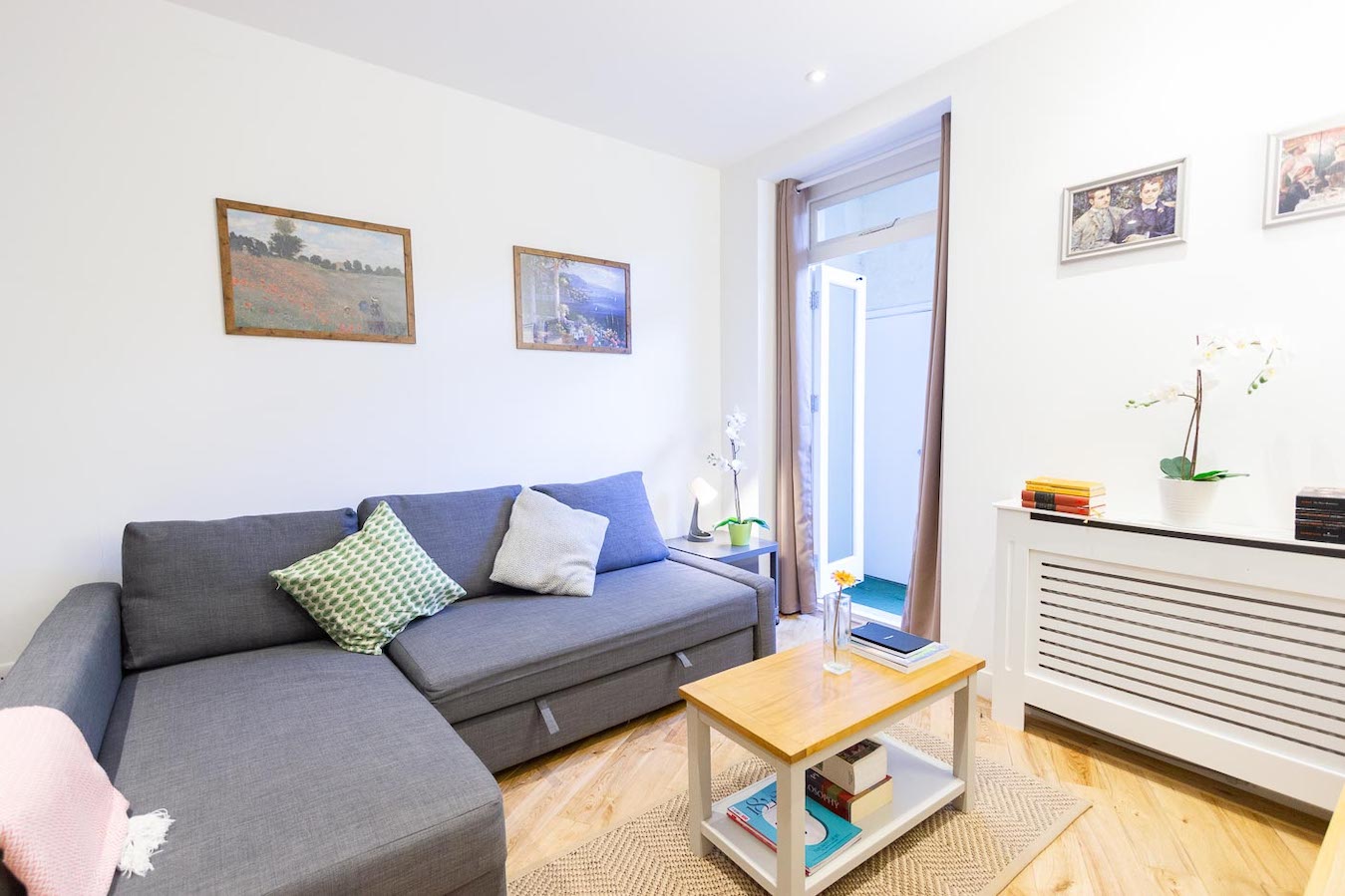 Find a London Studio Flat for Rent
Browse hundreds of furnished studio flats for rent in London. All studios come with free WiFi, 24/7 maintenance and utilities included.

How to Rent a Flat in London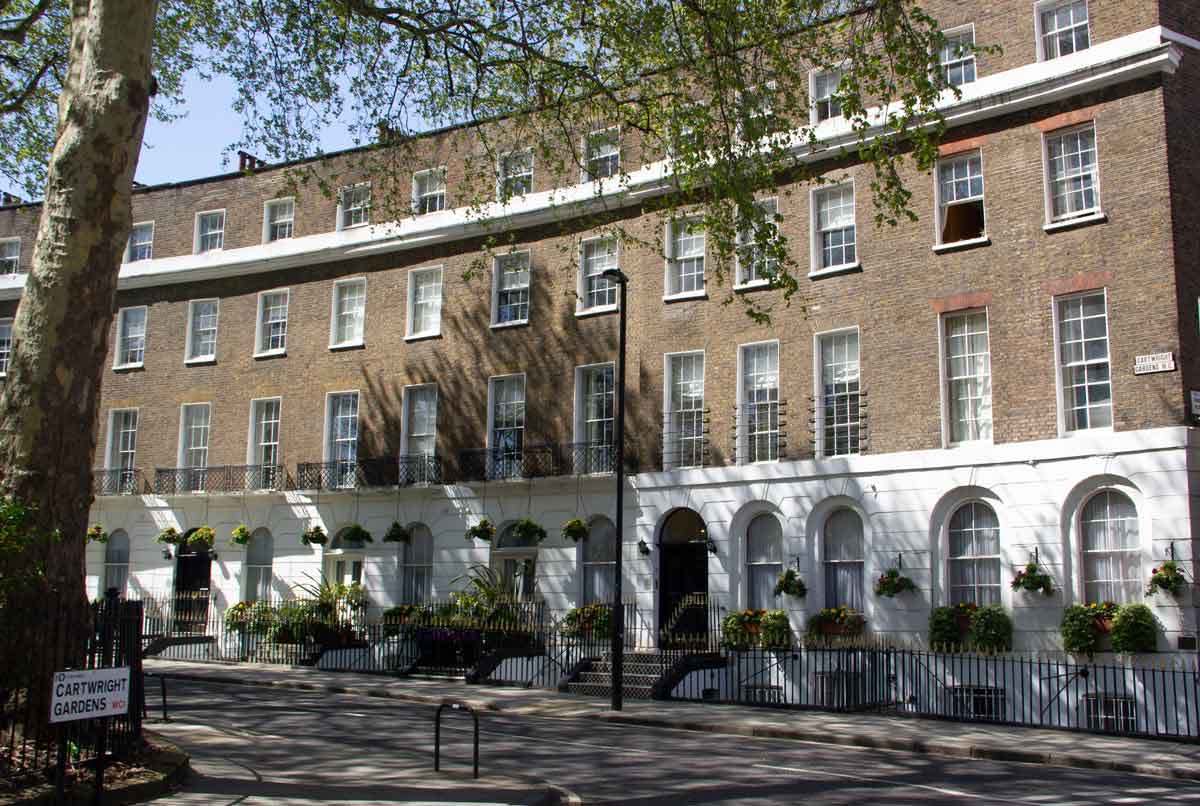 Before you embark on the hunt for a rental property, ask yourself a few questions: Am I willing to share a property? How many bedrooms do I want? Do I want to live in a flat or a house? Do I want to live in a studio flat? A garden? What is my budget?
There are lots of platforms out there to use when property hunting-Zoopla, Rightmove, Studios2Let, Foxton's, Hamptons International, Prime Location, OnTheMarket, Savills, Knight Frank and SpareRoom, to name just a few.
Zoopla, OnTheMarket, Prime Location and Rightmove are websites that allow you to search for properties in your chosen area. They allow you to browse through properties listed by estate agents – you won't find private landlord listings on the platform. Studios2Let, Foxton's, Hampton's International, Savills and Knight Frank are estate agents which you can view online but also visit the premises to discuss rental options. Out of the above line up, Studios2Let offers fully furnished and serviced apartments in central London.
 Pros of Using a Letting Agent
Client Money Protection: registered agencies will have insurance in place which protects the renters' deposit and rent money.
Redress Scheme: unresolvable disputes between the agency and the tenant will be referred to the redress scheme. They will adjudicate to resolve the issue.
Reputation: agencies will ensure standards are adhered to in their conduct and always ensure professionalism.
Cons of Using a Letting Agent
Repairs: if something is in need of repair, you may have to wait until one of their vetted tradespeople is available to undertake the job (can be inconvenient at times).
Cost: it can be more expensive than renting from a landlord directly with added costs such as estate agent fees.
SpareRoom is another platform that is more focused on flat and house shares. It allows the would-be renter to post advertisements detailing what they are looking for in a rental property. You should be aware that around 70% of the listings are by estate agents.
Pros of House Sharing and SpareRoom
Shared costs: rent and utilities would be shared, which can bring down the cost for the individual.
Shared things: being able to borrow something. You can't appreciate the true value of a tin opener until you don't have one!
Shared chores: if you get lucky with your housemates then divvying out cleaning etc makes for lighter work.
Company: often someone around if you are feeling sociable.
Cons of House Sharing and SpareRoom
Lack of privacy: multiple tenants in a house can mean less privacy than if you lived alone.
Security: shared houses can be less secure than private rental properties, especially those that do not have features such as CCTVs, alarm systems and locks on individual bedroom doors.
Personality clash: if you don't get along with another tenant, it could lead to an uncomfortable living environment.
Beware of scams on platforms such as SpareRoom. A few tell-tale signs could include that the pricing is unusual for the area, or when they contact you, they ask for a deposit before viewing the property.
Renting Directly from a Private Landlord
You might choose to rent directly from a landlord. And whilst this allows you to cut out the 'middleman' so to speak, there are some cons to this too.
Pros of Renting Directly From a Private Landlord
Cost: cheaper rents as any extra fees are cut out.
Contact: more direct point of contact if something goes wrong – you won't have to wait around for the letting agency to get in touch with the landlord.
Cons of Renting Directly From a Private Landlord
Low regulation: rental agreements between private landlords and their tenants are largely unregulated. If you aren't familiar with housing law, an unscrupulous landlord can tie you to an unfavourable or unfair tenancy.
Safety and legal requirements: private landlords are not always fully aware of their legal obligations which cover a range of issues including repairs and maintenance, fire and gas safety and many other forms of legal commitment.
Unavailability: landlords can be notoriously difficult to get hold of, unlike letting agencies who always have somebody on duty to help.
To avoid 'rogue landlords' and the unpleasantness this can lead to, make sure that:
1.The landlord is a member of a recognised landlord association like the National Landlords Association or the Residential Landlords Association. This shows they are aware of their obligations and understand the rules relating to the letting of private residential property.
Your landlord gives you an Assured Shorthold Tenancy (AST) agreement that both parties sign.
Choosing The Right London Area For You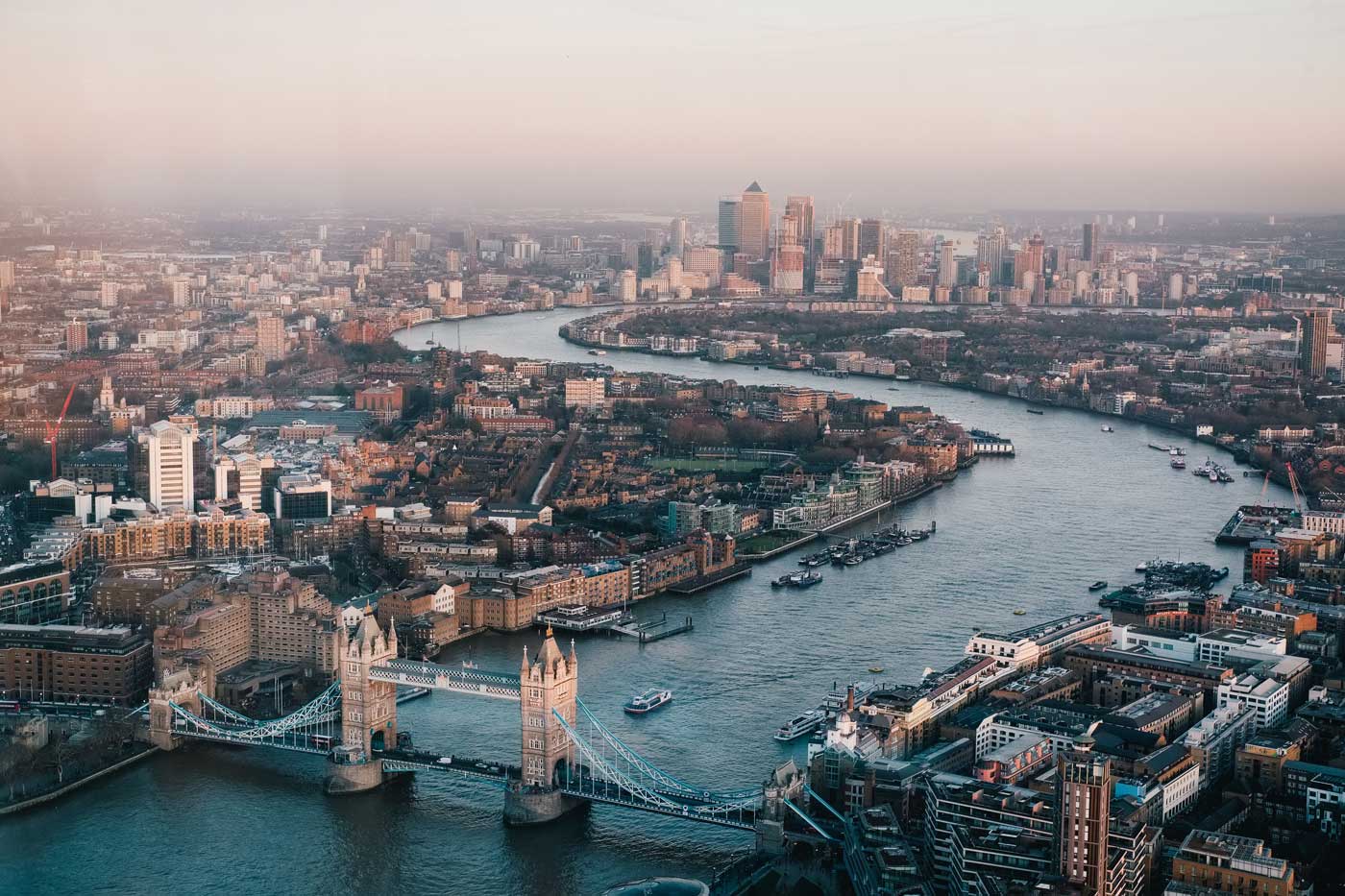 London is made up of 32 boroughs and each borough is made up of different areas. Each borough is connected by an extensive transport network of buses, trains and the tube.
You need to research potential areas in as much detail as you can. When deciding on an area in which to live, consider all your requirements. Do you want to live north or south of the River Thames? Think about transport links and your commute times to work, and what amenities you want close by. Do you want to be near green space? What shops do you want to live nearby? Would you like to have easy access to a sports facility?
Consider all transport options available in that area-not just the tube. Tubes are convenient, but they can work out expensive. Don't rule out rental options in the capital near other forms of transport, such as overground trains, buses – and even the River Bus. You can also save money – and work on your fitness and carbon footprint – by cycling around the city using the Santander Cycles scheme, or by investing in your own bike.
Feeling safe where you live is important. The Met Police has a tool on their website that you can use to search crime statistics, simply put in the postcode of your potential area and see relevant statistics for that area. If possible, it might be worth visiting an area during the day and then at night, to get an idea of the 'vibe' and see how you feel in the place.
There are many areas to choose from – we have put together an overview of a few of the best areas to live in London.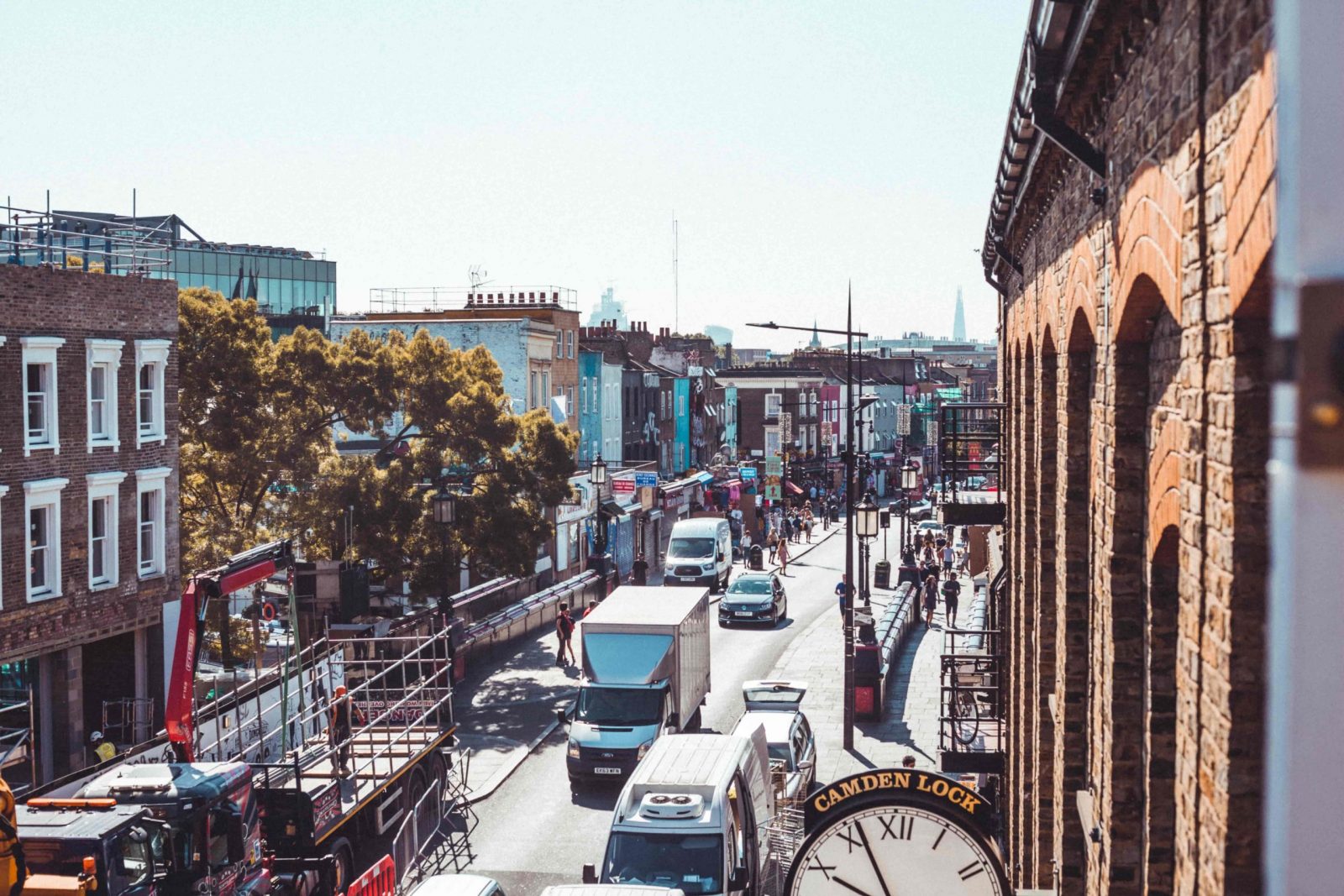 Good for: those who commute to other parts of the UK on a regular basis.
Highlights: excellent transport links, home to the British Library, plenty of theatres and close to quirky Camden Town.
Rental price range: £275-£625 per week.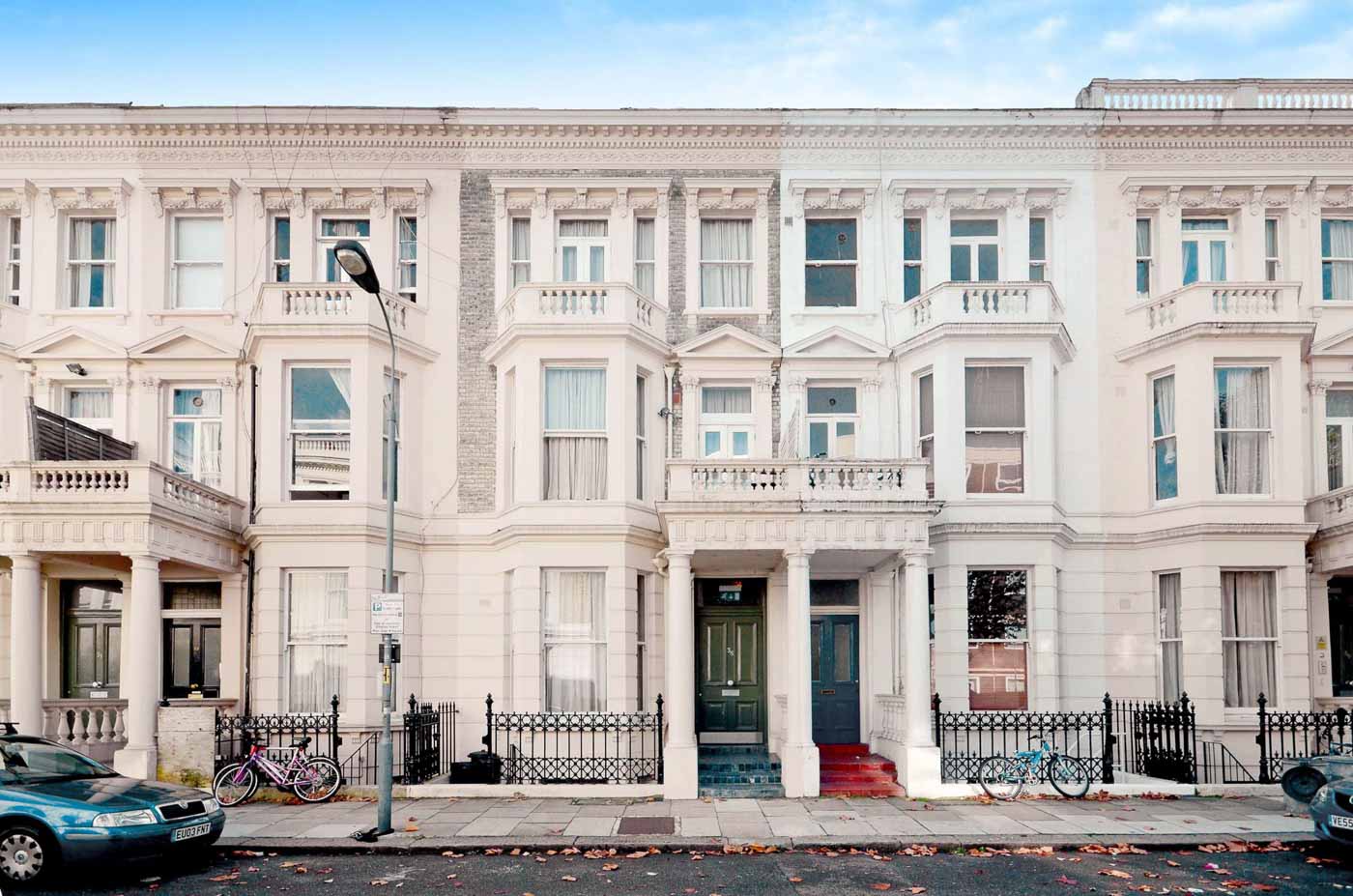 Good for: those seeking a little tranquillity while still being close to the action
Highlights: a smorgasbord of theatres, galleries and museums including the Natural History Museum and the Science Museum.
Rental price range: £230-£995 per week.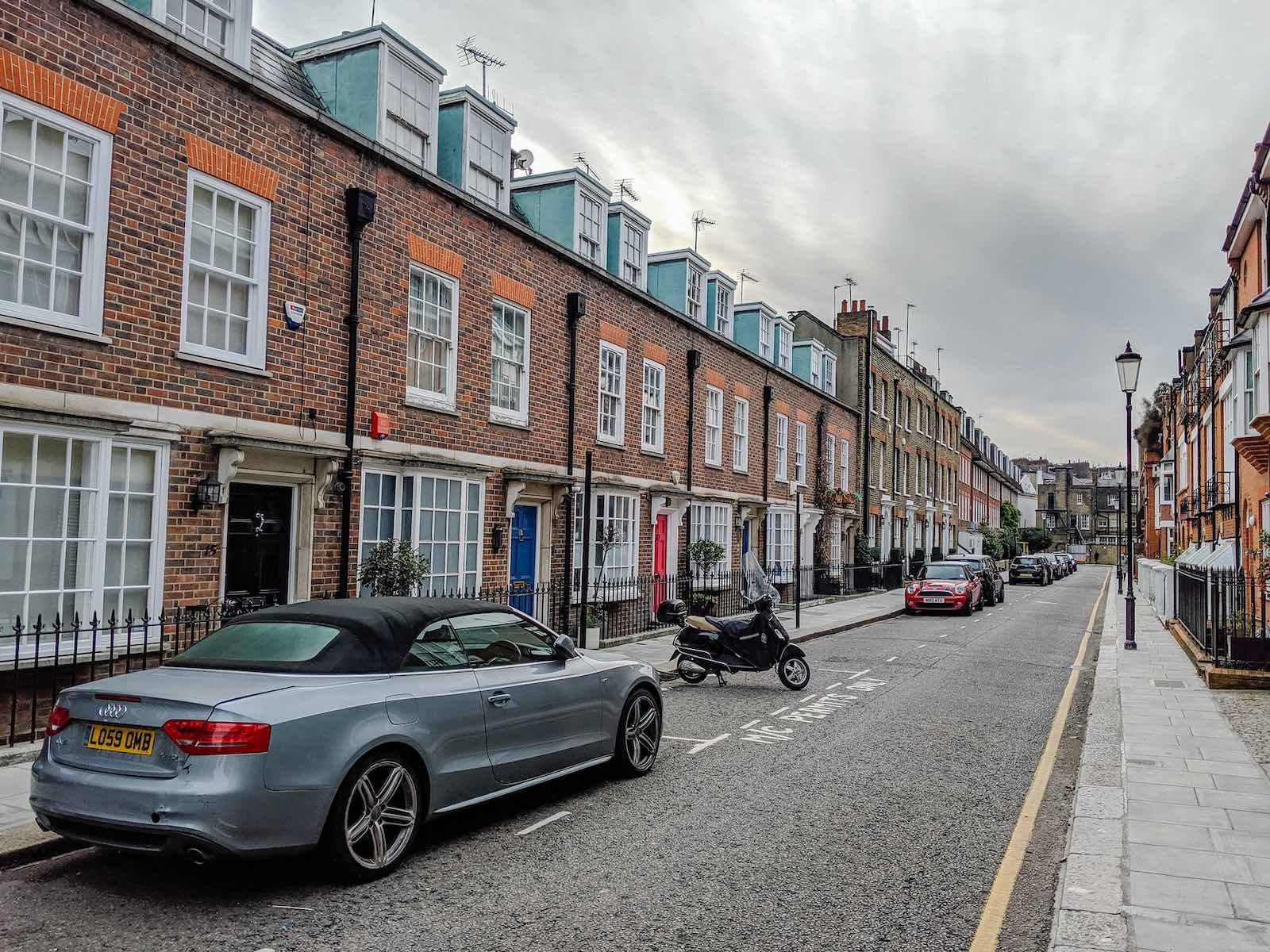 Good for: theatre lovers and outdoor explorers
Highlights: Earls Court is a slightly more affordable area of central London. Close to a host of theatres including the Barons Court Theatre. Holland Park with a mixture of semi-wild woodland and formal garden areas is not far.
Rental price range: £195-£2,950 per week.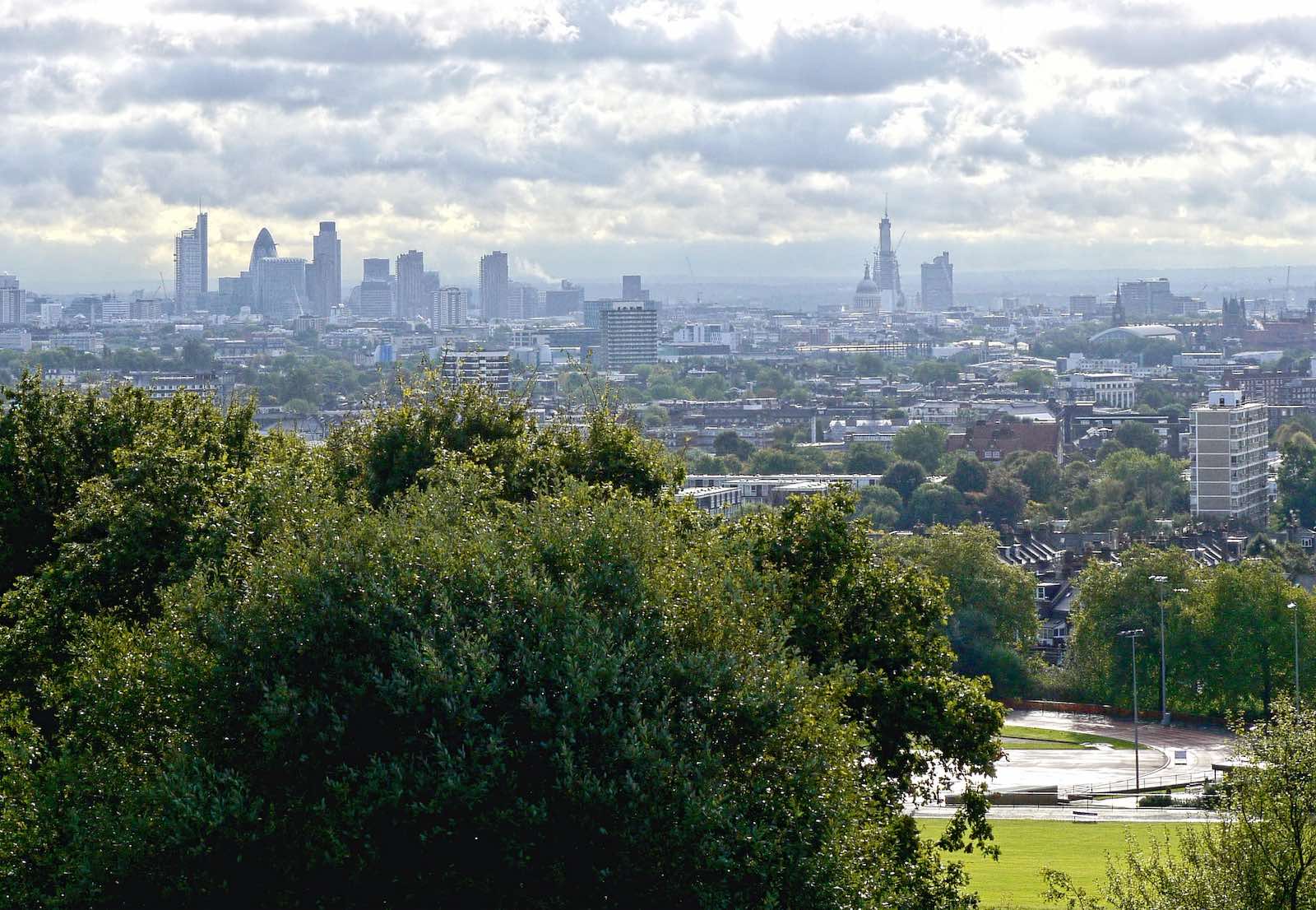 Good for: discerning shoppers
Highlights: an area that makes you feel like you have stepped into a 'chocolate box village', dotted with great eateries and independent shopping boutiques. And, of course, the jewel in the crown: Hampstead Heath with 320 hectares to roam and explore.
Rental price range: £195-£9,500 per week.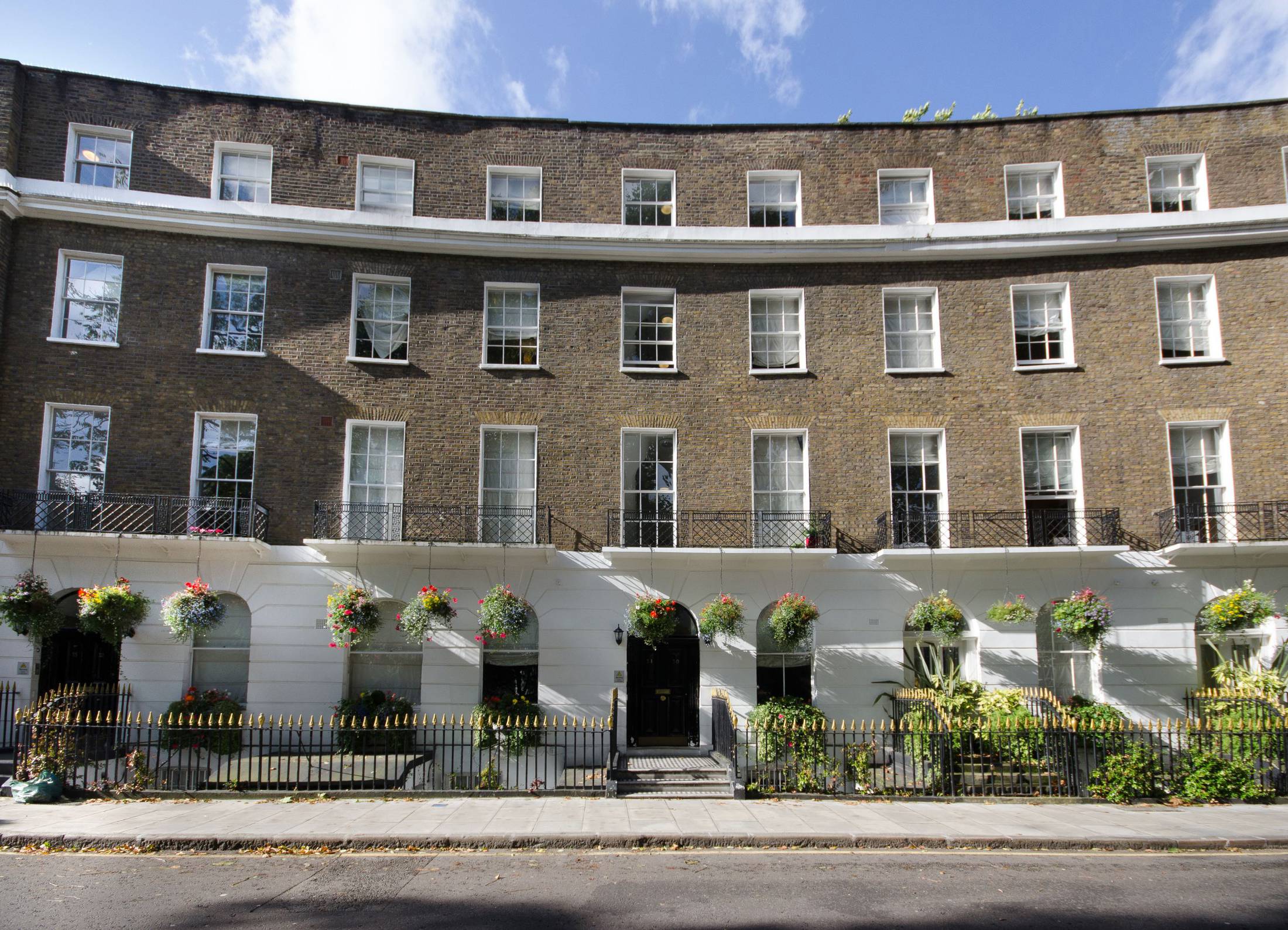 Good for: literature lovers
Highlights: features a plethora of book shops including Skoob Books, close to lots of theatres, strewn with beautiful architecture and peppered with pockets of green space.
Rental price range: £260-£1,260 per week.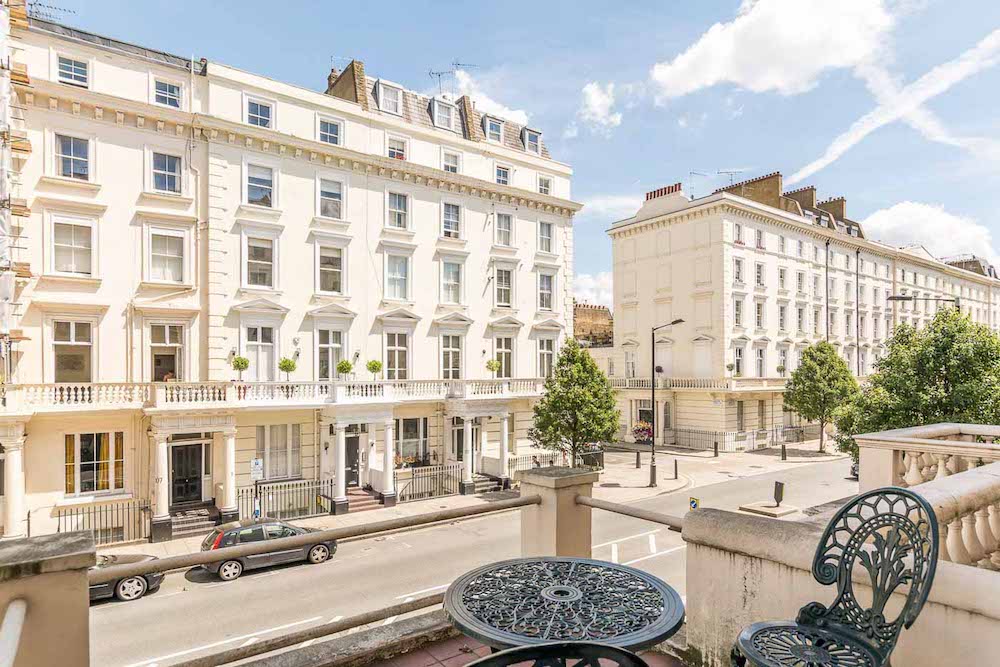 Good for: nature enthusiasts
Highlights: a quiet and peaceful upscale residential area in the City of Westminster, filled with beautiful Georgian houses. Pimlico is a great central location that's tucked away from the hustle and bustle.
Rental price range: £200-£2,295 per week.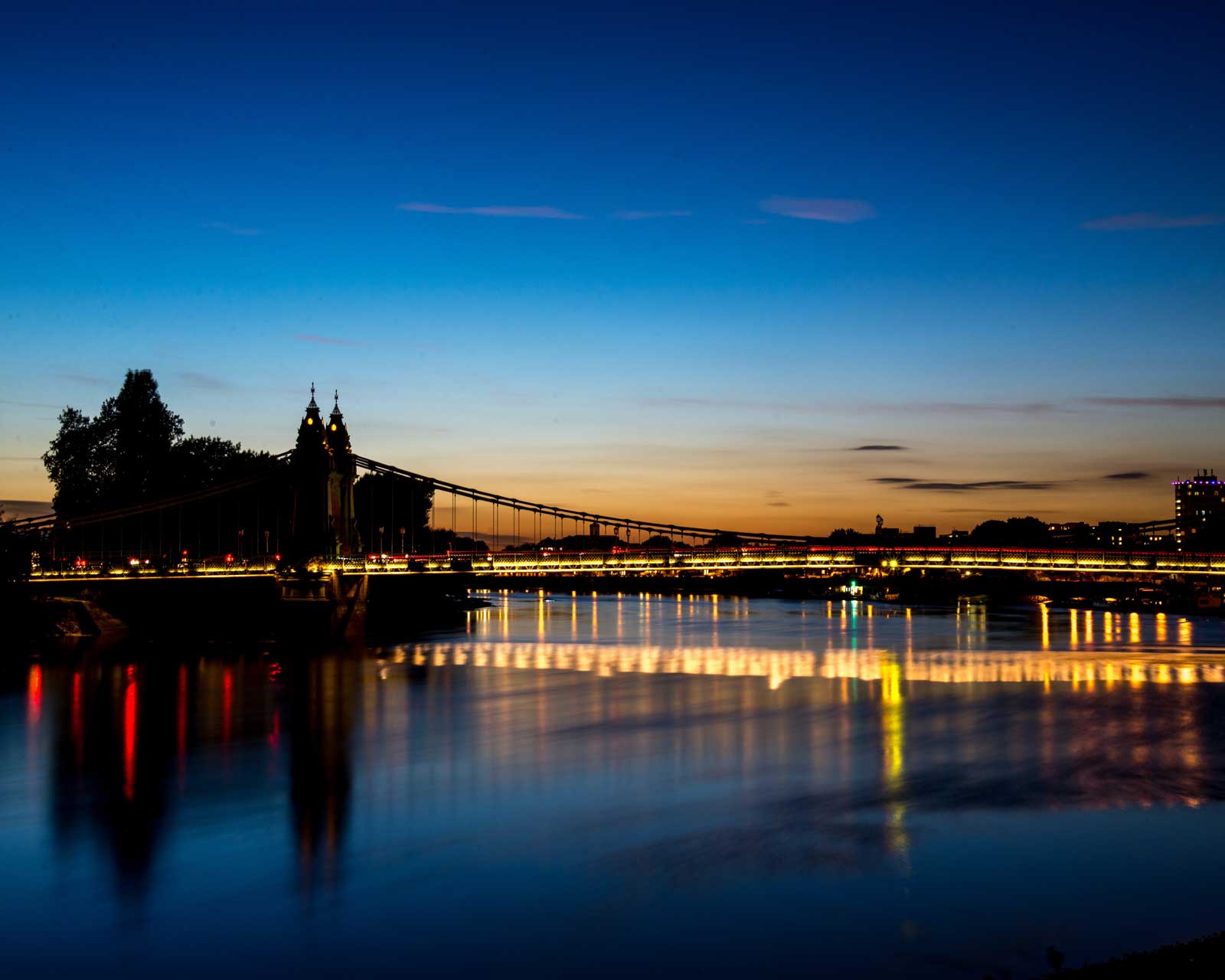 Good for: students and young professionals
Highlights: a charming South West London borough that's bursting with life. Hammersmith is home to a community of students and young professionals that want to live close to the city.
Rental price range: £200-£1,675 per week.
The Cost of Living in London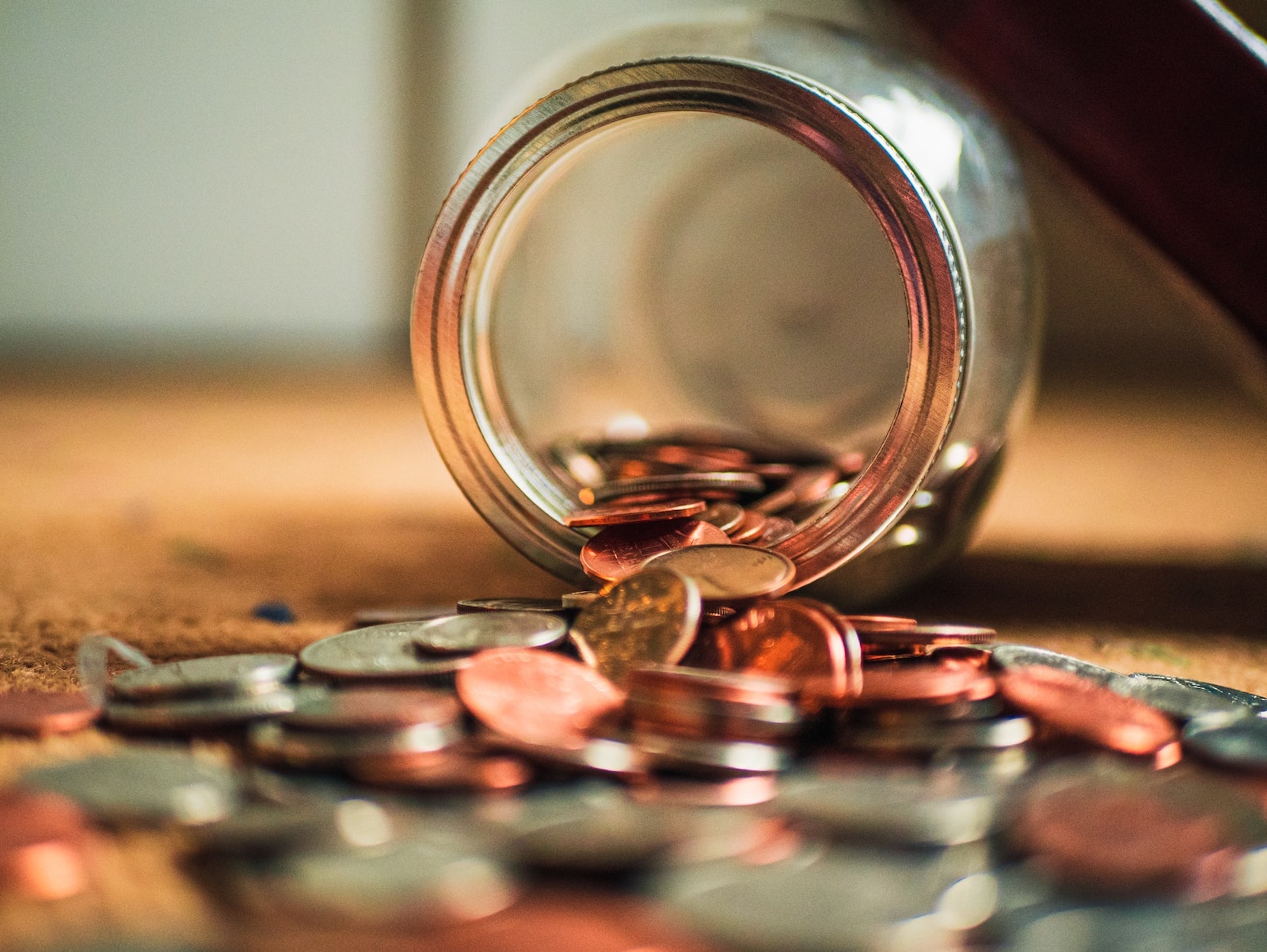 When choosing an area in which to live, not only does it have to have the transport links and amenities, but it also must be within your price range. And these prices can vary greatly depending on where you choose – on average Londoners spend 50% of their income on rental costs.
Rental Costs in London
The bulk of rental costs is taken up by the rent money itself. It is common practice to pay your first month of rent in advance. Average rental prices for a few popular areas in the capital include: Angel at £496 pw, Clapham at £407 pw, Bloomsbury at £500 pw, Euston at £435 pw, Hampstead at £758 pw and Wimbledon at £417 pw.
Other costs will be involved in the rental process which we have outlined below.
Deposits
Holding deposit: when you have found a property you are interested in, a holding deposit may be required for the property to be taken off the market while checks get underway. It tends to be a maximum of one week's rent and is usually refunded within 7 days, provided you follow through with renting the property.
Security or tenancy deposit: a security deposit is an amount of money paid at the start of renting a property. This is usually about 4 or 5 weeks' worth of rent. This sum of money is held by the landlord throughout the rental agreement and pays for any damage the renter causes to the property throughout the tenancy. If there is no damage caused, it is usually returned within 10 days of the tenancy ending.
By law, the lettings agent must hold your deposit in a government-backed Tenancy Deposit Scheme (TDS). This independent third-party offers protection should any disputes arise at the end of the tenancy. The tenant should be given paperwork regarding this. At the end of the tenancy, your deposit should be refunded within 10 days, providing there were no issues.
Utility Bills
Another cost will be utilities like water, electricity, council tax, gas, Broadband and TV license. Some tenancies can include utilities as part of the price which means that you've got one less thing to think about each month.
Council Tax
Council Tax is an annual fee to pay to the local council and varies across boroughs. The cost is set by the council and goes towards funding local services like waste disposal and fire services. Students are exempt from paying this.
Changes to The Tenancy
A charge of up to £50 can be implemented to change a term in your tenancy or transfer it to someone else. This includes the situation where you find a replacement tenant who then signs a new agreement with the agency or landlord.
Early Termination by The Tenant
As the tenant, you may be liable to pay a fee if you end your tenancy early or leave without notice. This can only cover the loss incurred by your landlord or your agent's reasonable costs.
Defaults
Failing to meet any of the requirements in a contract can legally constitute default. A common example is a failure to pay the rent on time. This can result in an extra fee. There may also be a default charge for the replacement of a lost key or security device equivalent to the cost incurred by the agent or landlord.
Future Rent Increases
It is common practice for your agent or landlord to increase the rent each year and is subject to the market, RPI (Retail Price Index) or both. This is especially something to factor in if you plan on staying for a while.
Longer Rental Contracts Can Keep Costs Down
Long-term contracts let you lock in your rental rate for more than a year; short-term contracts only guarantee your current rental rate for a year, additionally some long-term contracts offer discounted rent for committing to a longer-term. If it is something you can commit to, it is definitely worth mentioning to the agency. It could also give you the edge over another potential renter if you find yourself competing for a property.
Additional Costs and Information to Keep in Mind
Overseas Tenants
It might be difficult to credit check someone from outside the UK, so a tenant may be asked to provide a UK based guarantor who can be credit checked and provide references. However, it can be tricky for an overseas tenant to have a UK guarantor, therefore it is quite common for landlords to ask for 6 months' worth of rent in advance to minimise the risk of losses.
Affordability Checks
London can be an expensive city to live in. As a result, the agency or landlord you are renting with needs to have reassurance in your ability to pay the rent. This is done by checking whether you meet the affordability criteria set. Usually, this means that your monthly gross salary must be at least two and a half times more than the monthly rent.
A Month is Not The Same as Four Weeks When Paying Rent
When looking at rental properties in London, be aware that landlords and letting agents often advertise costs per week. However, a rental property advertised at £400 a week, does NOT make the total monthly cost £1,600 (£400 x 4). The correct way to find out how much rent you'll pay a month is by taking the weekly rent and multiplying it by 52 to get the annual total (in this case £20,800). Then to get the monthly rental amount, divide this figure by 12 – in this case £1,733.
Tips for Property Viewings in London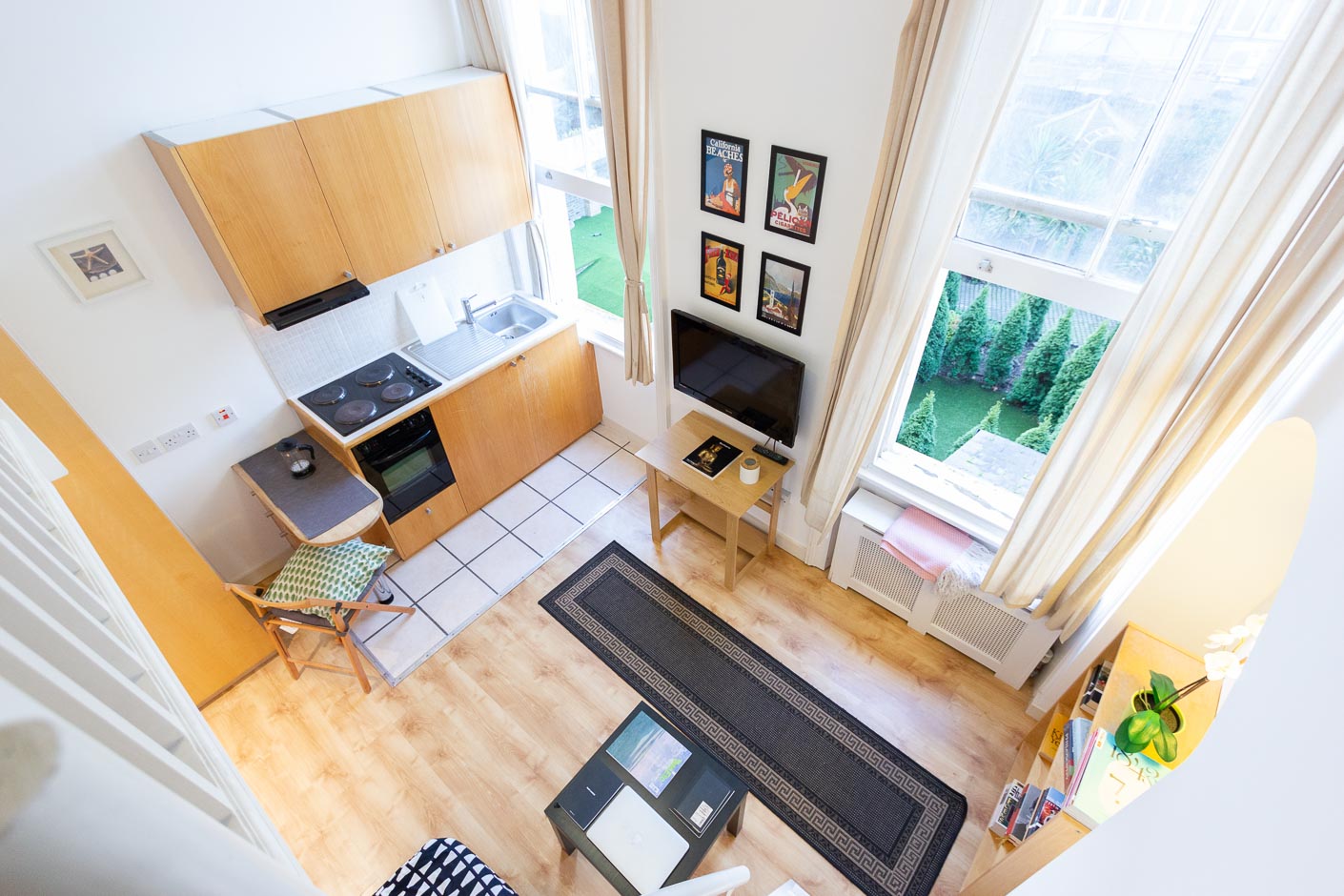 It is advised to go armed with a few questions or a checklist when viewing a property you are interested in renting. This is going to be your home for the time being so it's best to have as much information as possible to avoid any surprises further down the line.
Important Questions to Ask At Viewings
Who manages the property and what happens if anything goes wrong?
If the boiler breaks down or the washing machine stops working, it is good to know who is responsible for sorting this out.
Does the property come furnished or unfurnished?
There are pros and cons of renting both a furnished or unfurnished flat. Make sure you know what the current tenant is taking with them and what will still be there when you move in.
How is the rent paid?
Find out how the landlord or letting agent would like to be paid and when in the month. If you are living with others, organise whether the monthly payment will be arranged separately or together. The ideal arrangement is to pay by direct debit. This way, you know exactly when the money will leave your account and can budget accordingly.
What's included in the rent?
Make sure you are clear on what is included and what is not included in the rent.
What is security like?
Check that the landlord has changed locks and entry keys after previous tenants. Also, the landlord or agent should know the neighbourhood well enough to give you general safety advice. Are there any security alarms or CCTV cameras around the building? If it is a shared property, are there locks on the individual bedrooms?
Water pressure and heating
Check what kind of boiler there is and ask to see whether hot water comes out of the taps and if the radiators work. If it's a combi boiler, you'll have hot water 'on tap' but if it fails for any reason, you'll have no hot water. Is there a back-up, for example, an immersion heater? If there isn't adequate heating, it's also a good idea to ask if any electric heaters are provided. And check the water pressure- this can be a real sticking point in London properties!
What facilities will you have to share, if any?
If you are in a shared property, will you have your own bathroom for example or is it shared with other tenants?
Who else lives in the building?
It is worth finding out a little bit about who you will be sharing communal space with.
Is there any outdoor space?
Is there access to a garden of any kind? Or a roof terrace?
Be eagle-eyed
Mention any damages or problems and agree on scheduled repairs.
If the current tenant is home, ask them some qualifying questions…
Have they enjoyed living in the house/apartment? Any advice on the area?
Virtual Viewings
You may find yourself viewing your prospective rental property virtually, in accordance with current government guidelines. The process varies across agencies but some of the current methods are:
A property is viewed in a virtual reality system. Using the latest technology, an accurate digital representation of a property is produced, and each room can be 'walked through' on a self-guided tour with a 360° orientation.
The agent takes a video while walking around a property providing commentary and information.
An appointment with the agent takes place digitally. The agent or landlord will talk you through the property as they would if you were there in person.
A virtual viewing means you can fit in more property viewings in a shorter space of time. Furthermore, it doesn't matter if you aren't actually in London when you are property hunting- it can all be conducted from wherever in the country or the world you happen to be! And from the comfort of your sofa with your beverage of choice in hand should you wish…
Take Time to Research Areas Before Renting a Flat
Take time and be thorough in your research when looking at different areas. Think about the things that are important to you- price, proximity to work/place of study, accessibility to other areas in London, recreational facilities in the area, shops and eateries in the area. Get a 'feel' for the area and spend a little time there (if possible). Then see which rental platforms cater for that area.
But be ready to pounce! There can be a lot of competition for good properties so be as prepared as you can with your paperwork, even taking passports and references with you on a viewing. This gives you the best chance of emerging triumphant, as the new tenant.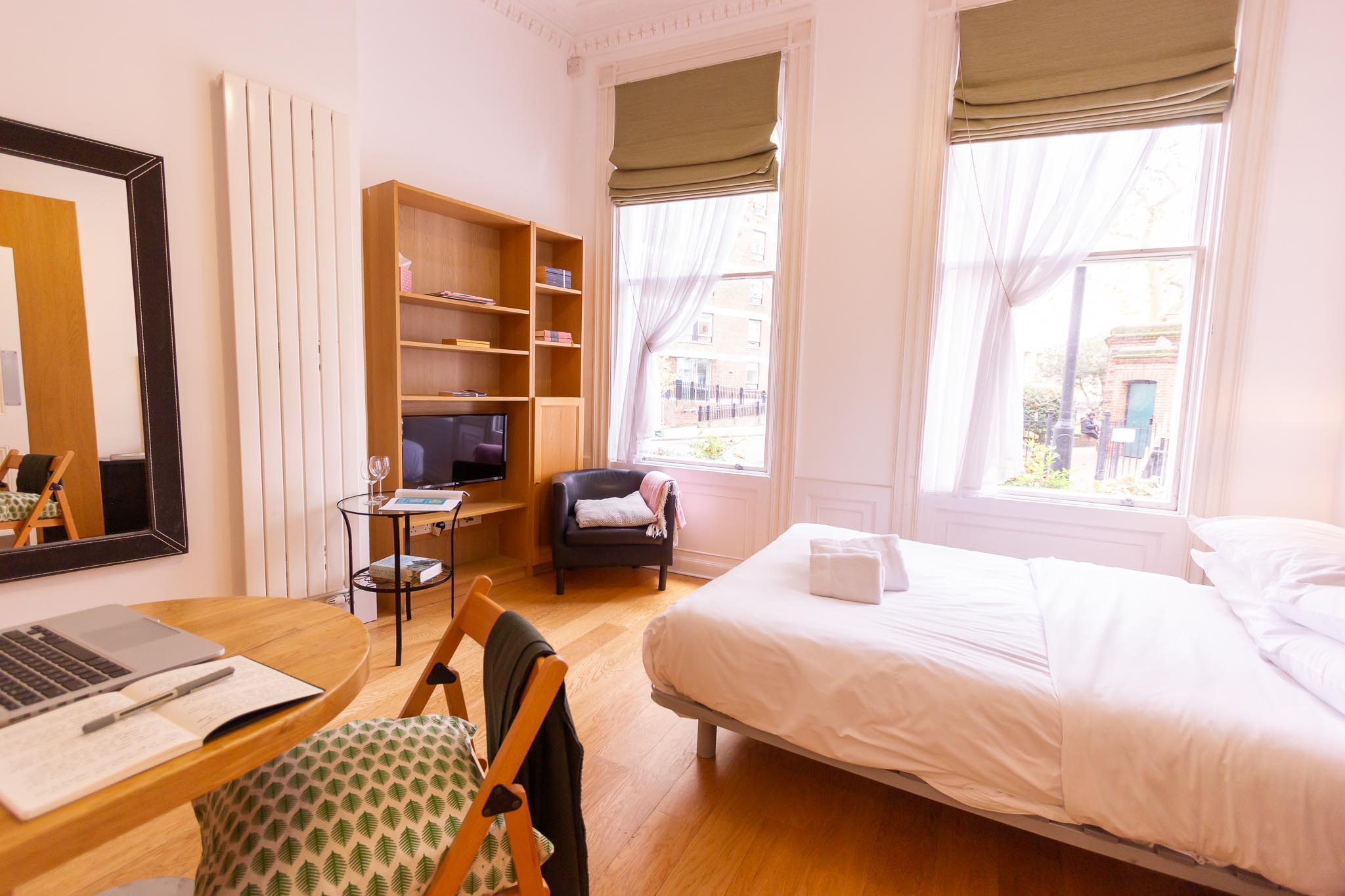 Flats For Rent in Some of London's Most Sought-After Areas
Browse hundreds of furnished studio flats for rent in London. All studios come with free WiFi, TV, 24/7 maintenance and utilities included.

Legal Requirements When Renting a Flat
First and foremost, if coming from abroad, a copy of your UK visa and associated documents allowing you to rent in the UK will be required. The UK government offers more information about visas on their website.
Application
You will be required to fill out an application form. This form will ask for some basic personal details, contacts for referees and your authorisation for credit checks to be carried out against your name.
References
Your landlord will ask for references from your current employer and potentially, a previous landlord, to show that you are a trustworthy individual who can afford the rent, will pay on time and look after the property. If this is your first time renting then you will need to provide a guarantor who is based in the UK. However, if this is a problem, not to worry: the solution is to pay a larger proportion of the rent upfront so you may have to pay 6 months' rent before you can move in. This eliminates the need for a guarantor.
Credit Checks
This will be carried out using an independent agency. It will demonstrate how you have handled your finances in the past and will flag up any late payments and outstanding or unpaid debts. If you fail the credit check, you may need to get yourself a guarantor.
Contract
Most common type of tenancy agreement is an Assured Shorthold Tenancy (AST) agreement: this is a legally binding document, so make sure you take time to read it carefully
Should include your name, your landlord's name, and the address of the property
Should also include how much deposit and amount of monthly rent you're paying, when this is due – and if and when your rent can be increased
Notice period (what notice are you and the landlord required to give at the end of the fixed-term tenancy?)
Break clause (for example, after six months has passed, can either of you give one or two months' notice?)
Should detail what your rent covers (for example any utilities)
Should state who is responsible for any repairs and general maintenance of the property
Check the date the tenancy begins and how long it runs for, which is typically 12 months
Useful Legal Resources for Renting:
The Ministry of House, Communities and Local Government – How to Rent: The Checklist For Renting in England
Accountability
Your Basic Responsibilities as a Tenant
Pay your rent on time
Take care of the premises
Make good any damage caused by you or anybody lawfully visiting or living there
Adhere to the terms of your tenancy agreement
Inventory
This is a list of everything that comes with the property, ranging from the fridge and the bath to beds and wardrobes. The condition of all items and fixtures and fittings will be noted in the inventory. Check everything thoroughly before you sign the inventory to say you agree. Make sure that all defects are listed and take your own photos or even a video. This will help resolve any disputes should they arise at the end of your tenancy.
Set up a Direct Debit
The most common and convenient way to pay rent is through Direct Debit. With a Direct Debit, you simply instruct your bank to make a monthly payment to the agency or landlord for the cost of your rent. Once set up, this payment will then be made automatically on the same date every month, so there is nothing else you need to do.
The Responsibilities of Your Landlord/Agency
These include:
Keep the property safe and free from health hazards
Make sure all gas and electrical equipment is safely installed and maintained
Provide an Energy Performance Certificate for the property
Protect the tenant's deposit in a government-approved scheme
Your Guide to Renting a Flat in London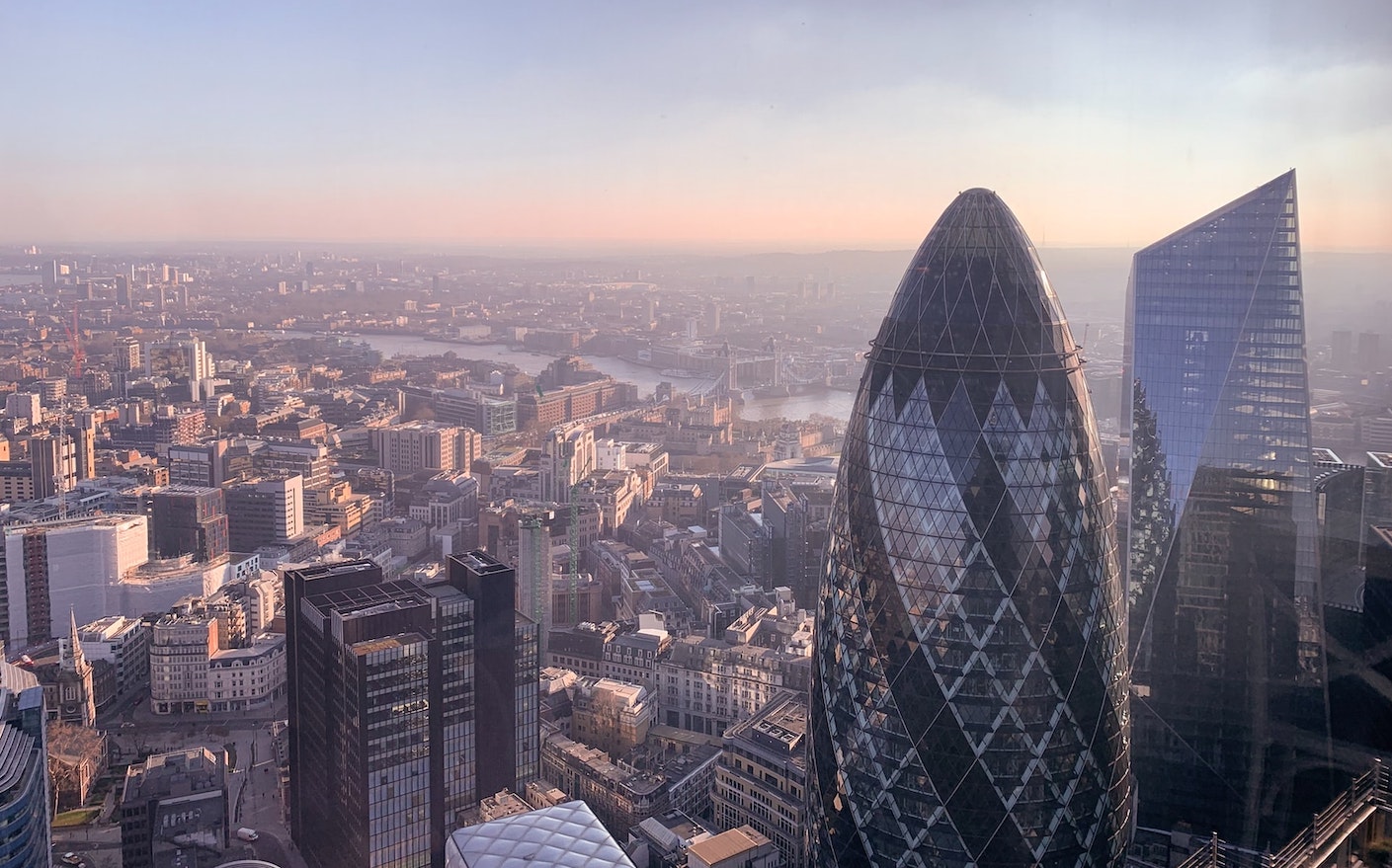 The world is your oyster when it comes to renting in London. Which can feel overwhelming but now that you're armed with this guide to renting in a flat in London, you'll be best placed to find the best rental option for you. Feel free to bookmark this guide and come back to it whenever you're in need. We're also on hand to help if you've got any questions about renting in London.
About us
At Studios2Let, we offer a range of fully furnished single and double studios for rent, the majority of which are self-contained offering a high level of privacy and comfort. The rent is inclusive of electricity, water and heating. We provide free broadband internet and selected Sky channels on the LCD TVs available in all of our buildings. Get in touch as we'd love to help you on your journey of renting a flat in London.