Earls Court London – The Definitive Local Area Guide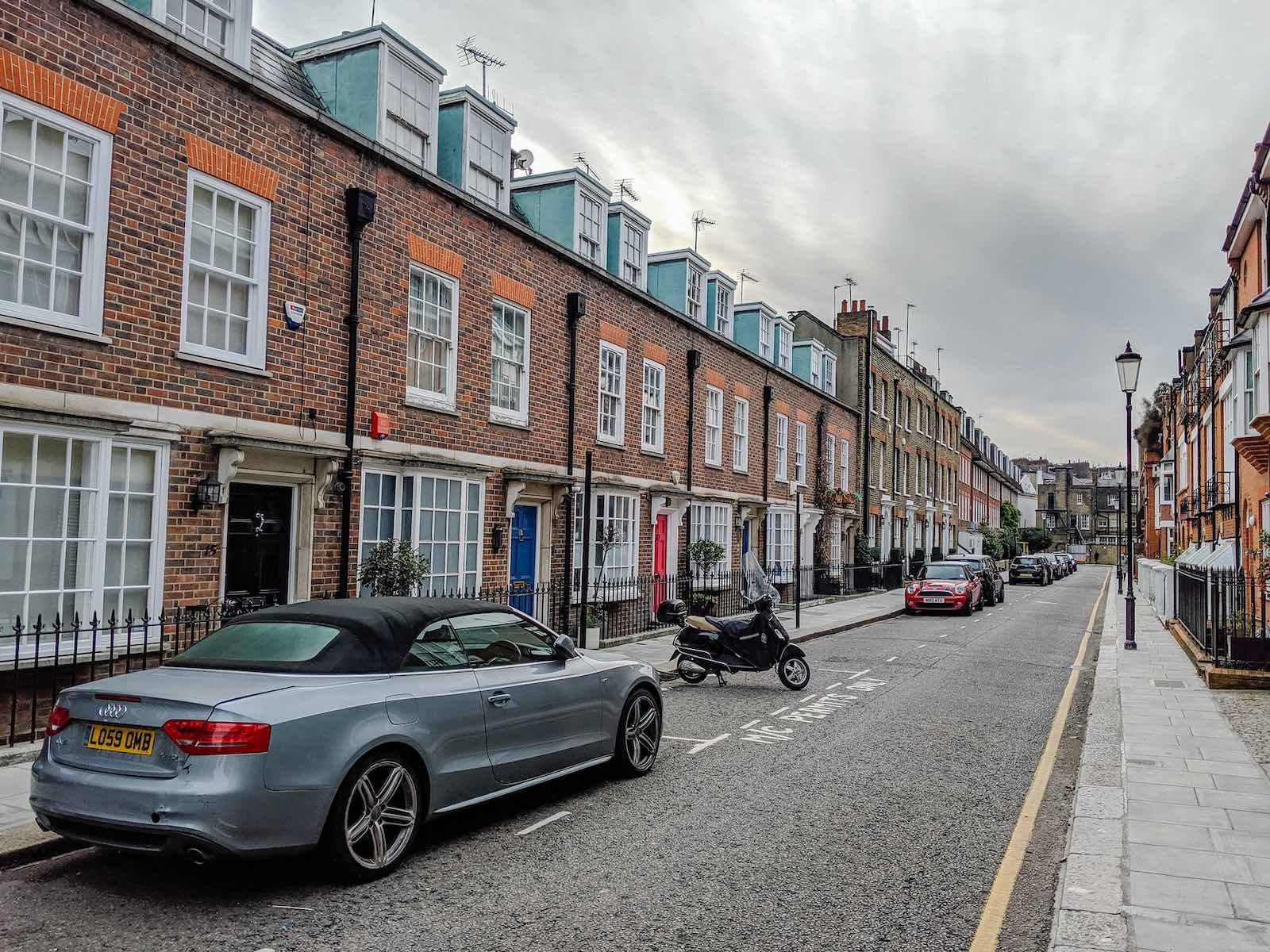 Earls Court is one of the most vibrant and exciting areas within London. Located in the borough of Kensington and Chelsea, Earls Court has the best of both worlds as a quiet residential area with a Central London postcode. SW5 is in the southwest of Zone 1 and offers a unique mix of culture, museums, parks, shopping, eateries, drinking holes and architecture. The list goes on! This attracts an eclectic mix of professionals, students and international travellers to the area who want to live close to nearby Central London business hubs and universities. If this is you and you're considering moving to Earls Court, then consider this your definitive local area guide with everything from things to do, to living and renting in the area.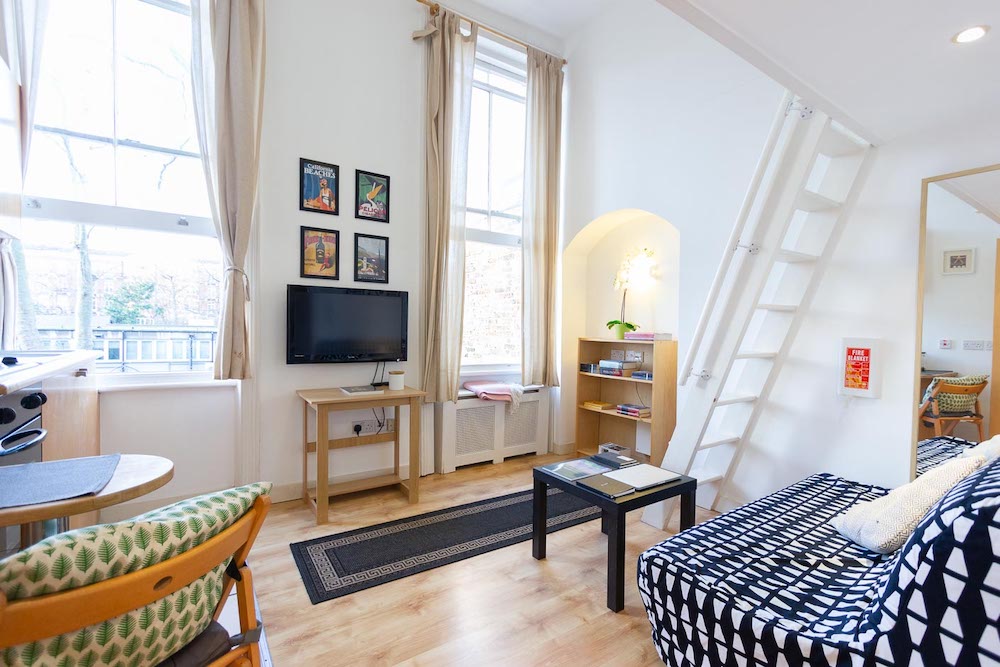 Find a Studio Flat in Earls Court
Browse hundreds of furnishd studio flats for rent in London. All studios come with free WiFi, 24/7 maintenance and utilities included.

Things to do in Earls Court
If you're looking to quench your cultural thirst, then Earls Court is the place to be as it has a whole host of theatres, museums and parks to explore. Theatre lovers will definitely find something to their liking in Earls Court as there's a variety of local theatres. The Finborough Theatre hosts thought-provoking plays and musical theatre, whilst the Barons Court Theatre is an intimate fringe theatre situated underneath the Curtains Up Pub. For new commissions and emerging production companies, check out the Chelsea Theatre and Drayton Arms Theatre.
Film buffs will also be right at home in Earls Court as there are two commercial cinemas within walking distance. For the most up-to-date Hollywood releases, head to Vue on Fulham Broadway and Cineworld in Kensington. If you prefer more independent cinema, then check out the Gate Picturehouse. This is a Grade II listed cinema house in Notting Hill which dates back to 1861. Electric Cinema is also one of the oldest working cinemas in the country. Whilst the Curzon in Mayfair is a two-screen arthouse cinema focused on independent and international films. For more international screenings, head to Cine Lumiere which is a stunning art deco cinema inside the French Institute.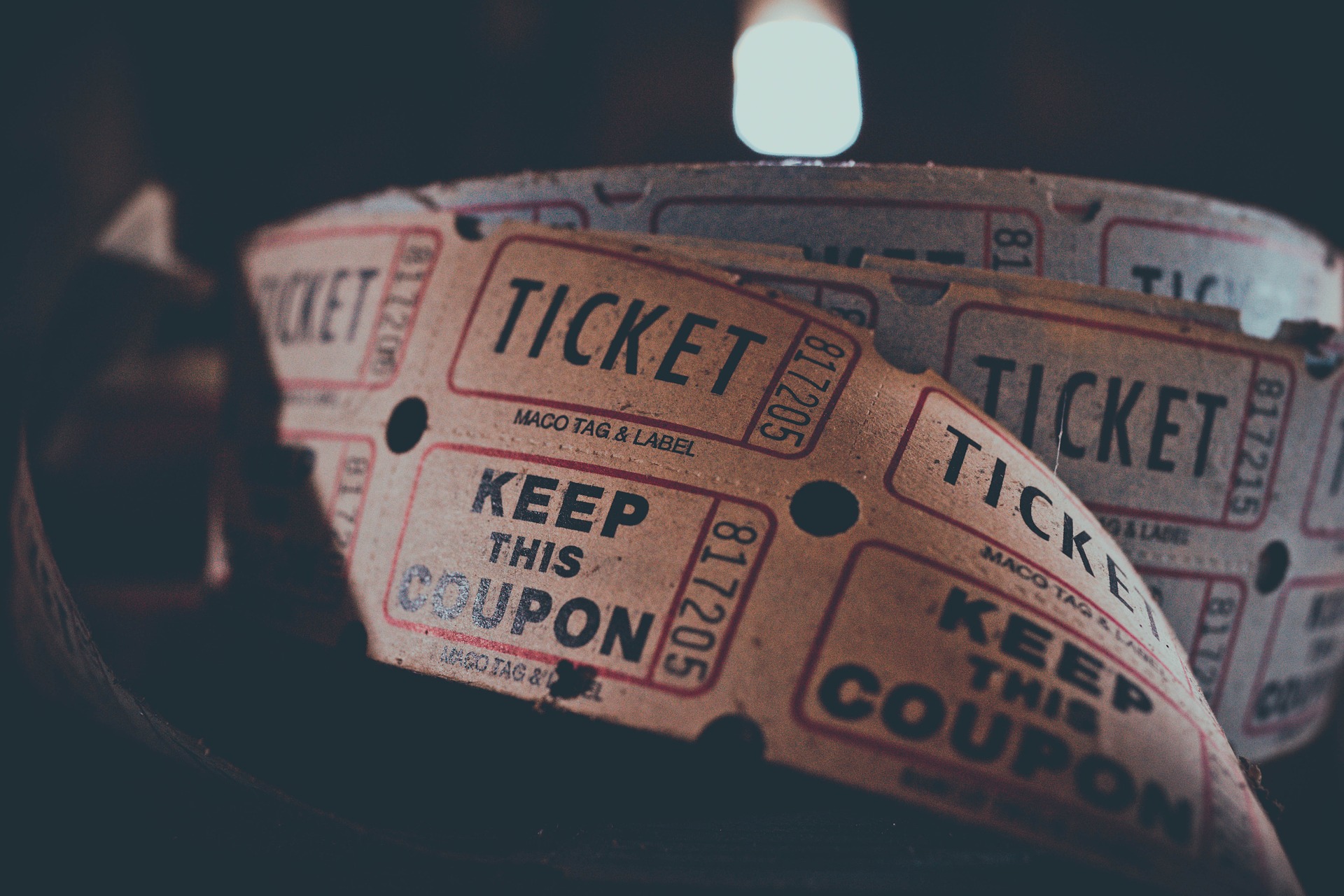 If you need a new outfit for all of your theatre and cinema-going, then head to Kensington High Street. This is just down the road from Earls Court and is one of London's most popular shopping areas. It offers a mix of designer brands, high street names, and progressive zero-waste and environmentally-friendly shops. You might even spot a celeb as the likes of Sienna Miller and other starlets are known to shop in the area!
Free Things to do in Earls Court
The area is home to the Dana Library and Research Centre, which is part of the Science Museum. Take a trip through the ages at the Natural History Museum in South Kensington. The Victoria and Albert Museum (V&A) on Cromwell Road is another must-see, with a decorative arts, design and sculpture collection of over 2 million objects. What's more is that it's free to enter these museums, offering hours of entertainment and things to do in London for free!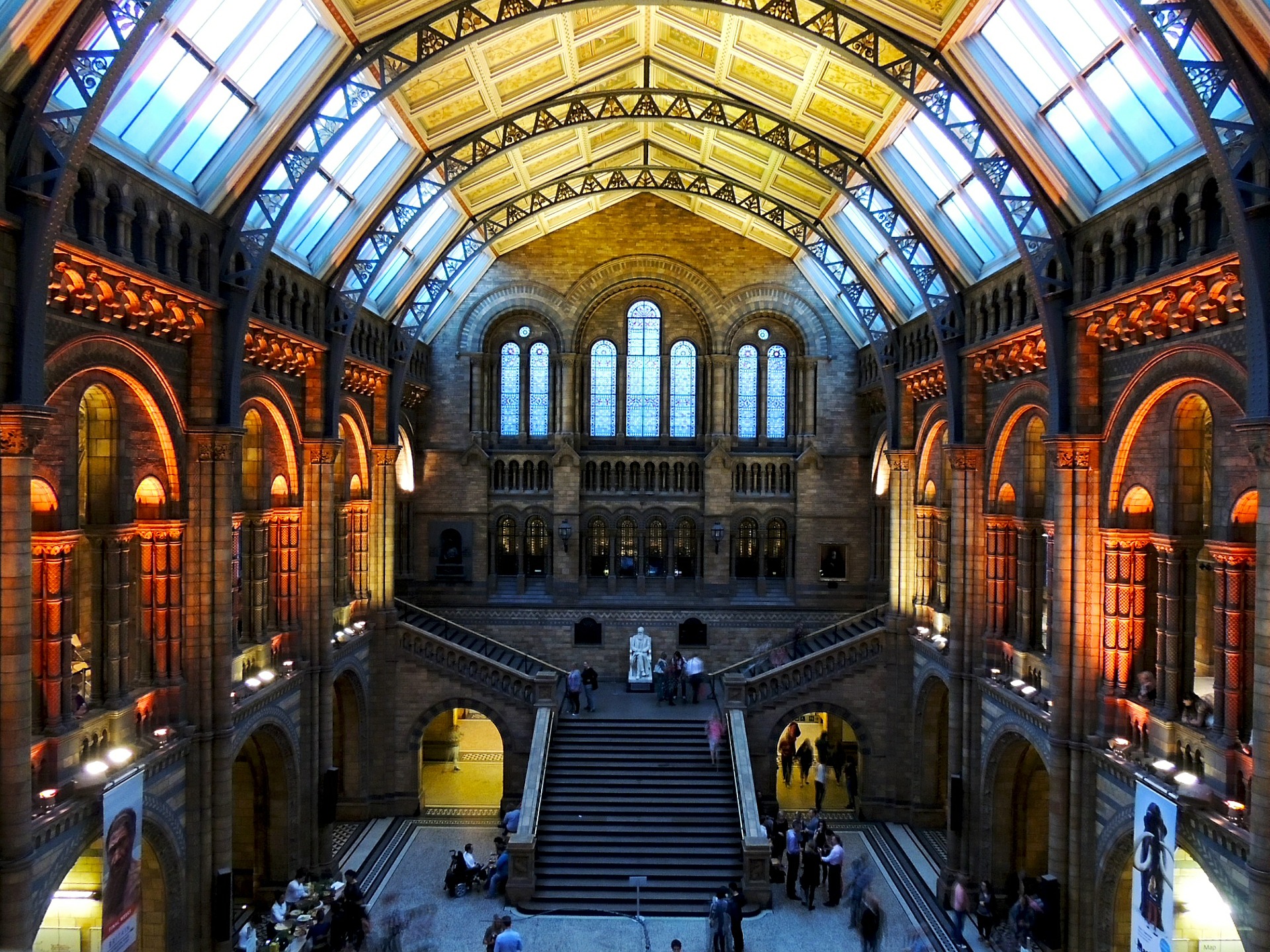 For other free things to do in Earls Court, head to the numerous parks in the area. The area's rural history is reflected in both its leafy roads and myriad of nearby parks. This includes Kensington Gardens, Garden Lodge and Holland Park. Holland Park in particular is a 22-hectare public park in West London with excellent sports facilities. It even has a Japanese garden, named Kyoto Garden, which was created to celebrate the Japan Festival in London in 1992. Today, it's a great space to get some peace and tranquillity in Central London.
Restaurants and Bars in Earls Court
Earls Court is the perfect fusion of independent coffee shops, artisan bakeries, pop-up food joints, old-school pubs and fine dining. Our favourites include the Troubadour Coffee House on Old Brompton Road, where you can enjoy a delicious latte whilst listening to some live poetry readings. It's London's favourite poetry landmark with readings, classes and prizes with live music also showcased in the coffee house.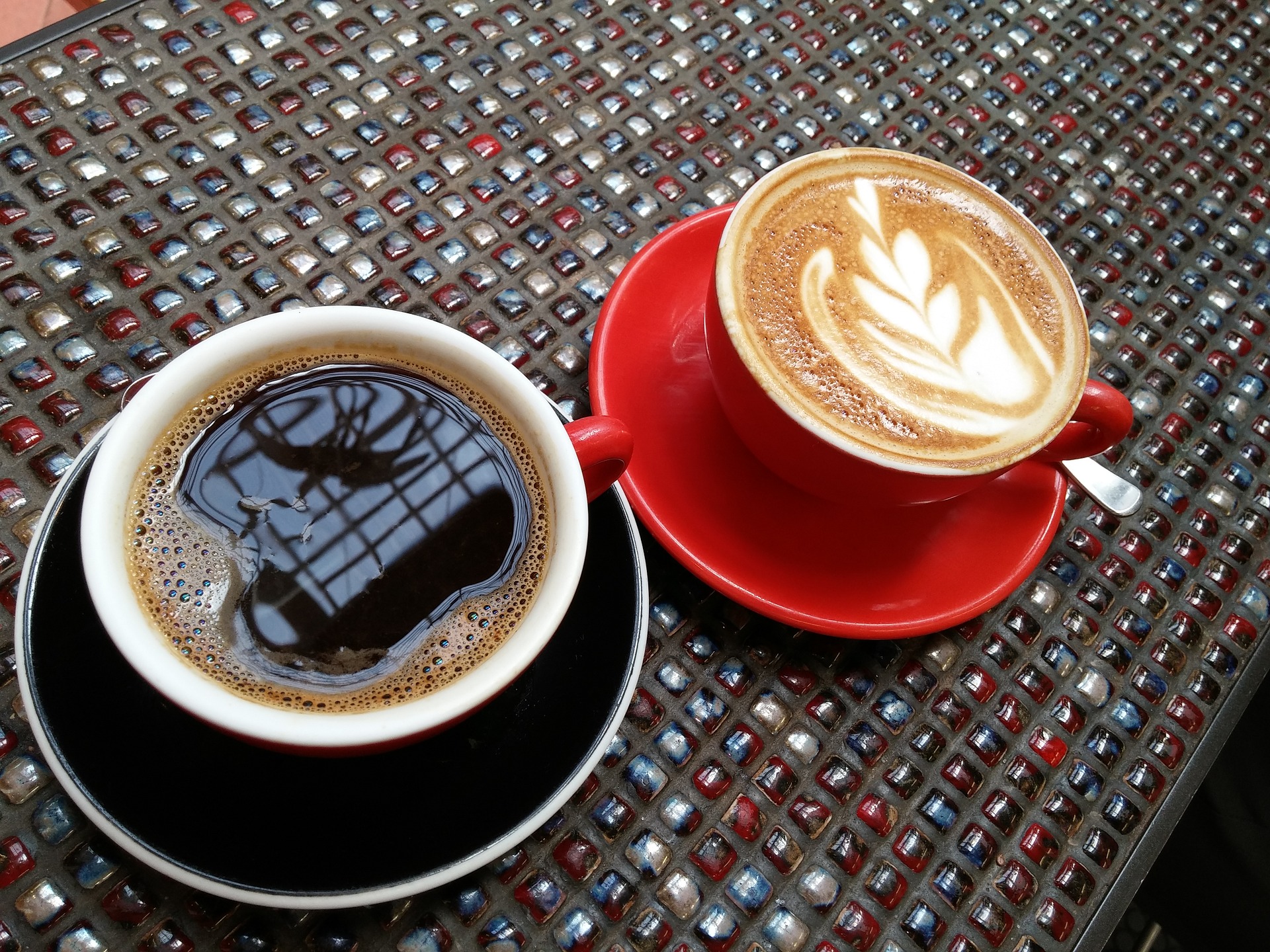 Old Brompton Road is also home to Tendido Cero, a hip tapas restaurant serving Spanish classics from an open kitchen. Kappa is also worth a visit. It's a low-key Japanese restaurant on Earls Court Road that serves sushi, sashimi and hot dishes with a Korean twist. For an immersive Italian dining experience, Bunga Bunga is a must. There are two locations, one in Battersea and one in Covent Garden, both very easily reachable from Earls Court. The trip is worth making for the metre-long pizzas, late-night karaoke and live entertainment.
Another area favourite is Maroush Bakehouse – a big name in the London Lebanese dining scene. There's something for everyone with mouth-watering hot mezzes, soups, salads, shawarmas and moussakas. The self-named "bakery-restaurant" has a wide range of artisan breads, pittas and cakes that you can get to go on your way to work or university. With plenty of gluten-free and dairy-free options. For even more baked goodies, check out the Hummingbird Bakery which is famous for its authentic American recipes. We highly recommend their iconic red velvet cakes!
Nightlife
Earls Court is home to one of the best speakeasies in London. Evans the Peel advertises itself as a detective agency and a highly renowned mystery-solving duo when, in reality, it's all a front for a basement bar with fantastic cocktails. To visit, you need to "make an appointment with one of the detectives" and recite the "secret" passcode!
For an exquisite atmosphere and live piano performances, head to Piãno in Kensington. Here, you'll find jazz performances on Sunday's where you can request your favourite songs from the musicians and singers. Another popular spot is K Bar which is a gentlemen's club-inspired cocktail bar. Make sure you also stop at London Cru if you want to sample some unique wines at an urban winery.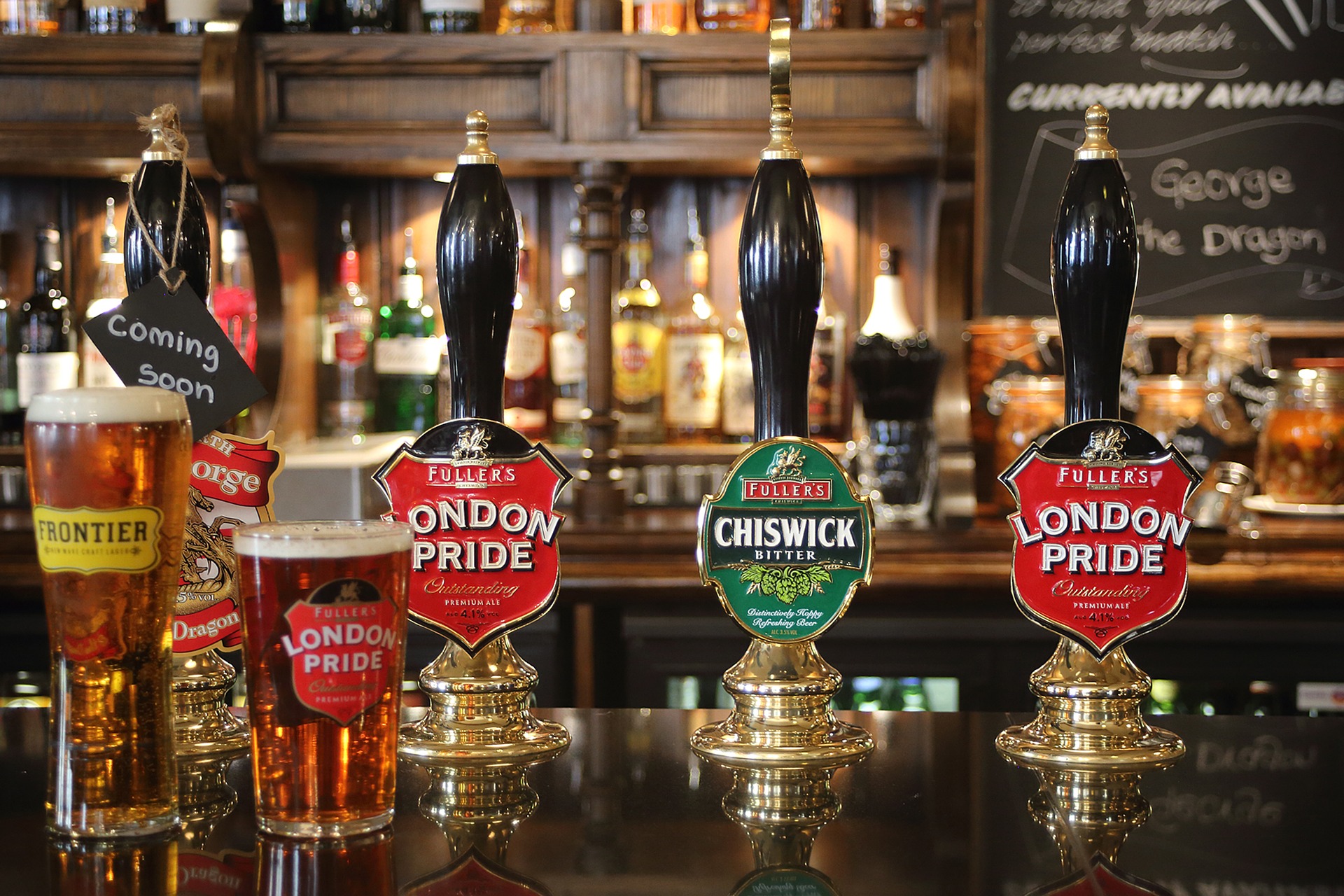 If you prefer traditional British pubs then you'll love The Pembroke, which has a fantastic rooftop garden. The Blackbird also offers a range of mouthwatering homemade pies, served with craft beers and wines.
Living in Earls Court
Living in Earls Court means that you'll have plenty of amenities on your doorstep. As well as an endless list of fun things to do, eateries to visit and bars to frequent, there's also plenty of local amenities that make living in Earls Court even more convenient. For example, less than a ten minute walk away from Earls Court station you'll find one of the largest Tesco supermarkets in London.
You'll also have your pick of gyms and health centres in the area. PureGym is on Earls Court Road, whilst Method Gym and Sabai Leela Spa are on Old Brompton Road. Sabai Leela Spa is a boutique health spa with a unique approach to health and wellness. It combines Eastern techniques such as Thai massage and Chinese acupuncture. It's the perfect place to unwind after a long day working or studying.
Renting in Earls Court
When it comes to renting, one of the biggest attractions to Earls Court is the wide variety of accommodation available. There's something to suit everyone's needs. Average rental price in Earls Court is £599 per week but this varies depending on the kind of property. Studio flat prices tend to be slightly cheaper and cost between £275-£400 per week. The average price for a one-bedroom home is around £2,230 per month, a two-bedroom property will cost around £3,120, and some three-bed-and-up homes vary between £4,420 to as much as £11,700.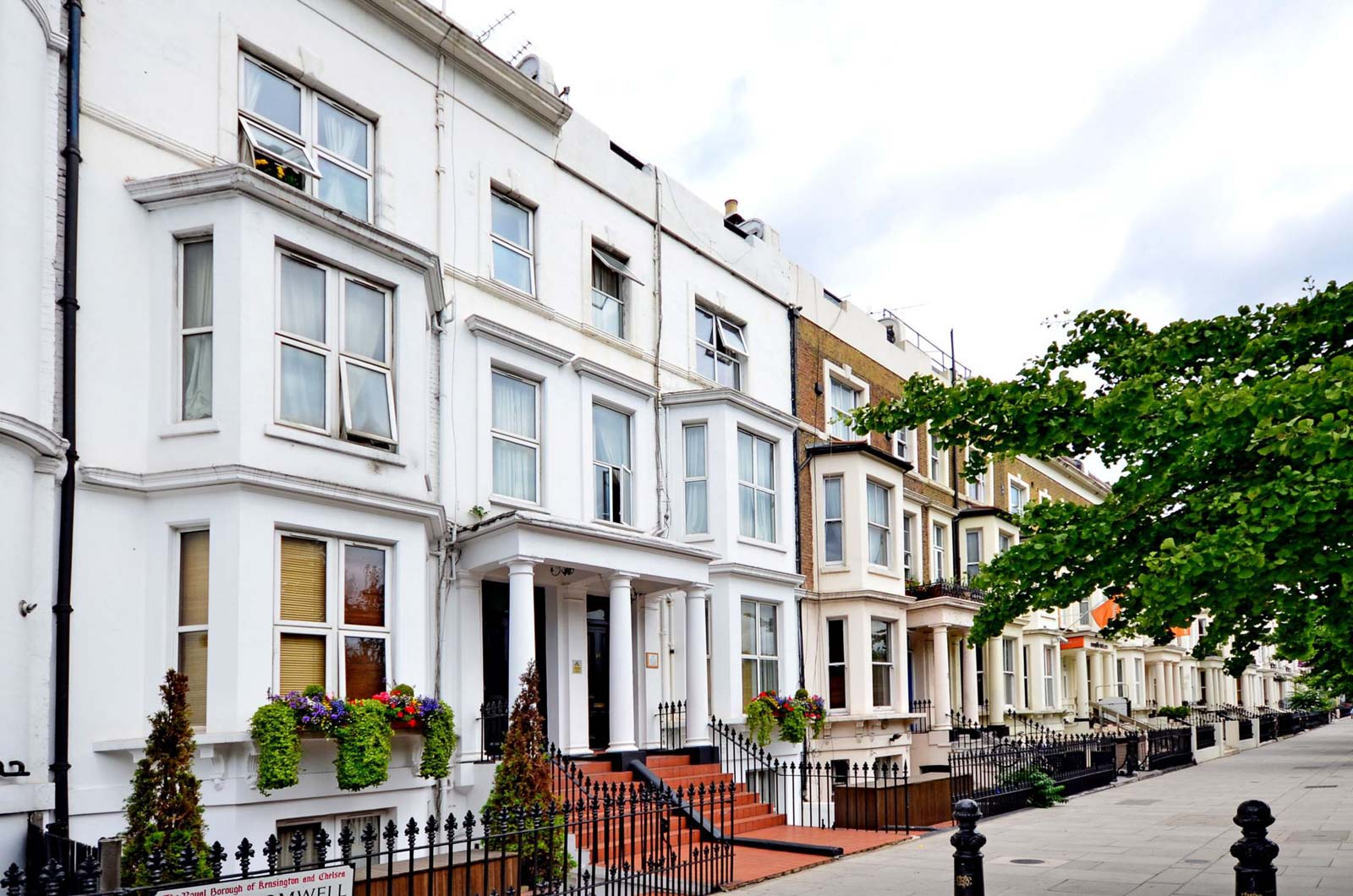 Earls Court is an exciting part of London that offers a unique experience for those that live there. It's also a safe neighbourhood to rent. Crime rates are in line with the rest of Central London and slightly lower than the average for the London Borough of Kensington and Chelsea. Over the years, it has become a rental hotspot for renters as it's an affordable alternative to nearby Kensington and Chelsea. Whether you're a professional or student looking for private accommodation, you will find something to suit your needs.
Earls Court Transport Links
Earls Court has easy access to West and Southwest London, as well as the city centre and the rest of the capital. You can walk, cycle, or get public transport to just about anywhere.
Earls Court underground station is on the District and Piccadilly line, connecting locals to popular destinations such as Knightsbridge, Hyde Park, Covent Garden and King's Cross St Pancras. Earls Court station is also on the night tube network (which is only on available on weekends). There's also great night bus connections.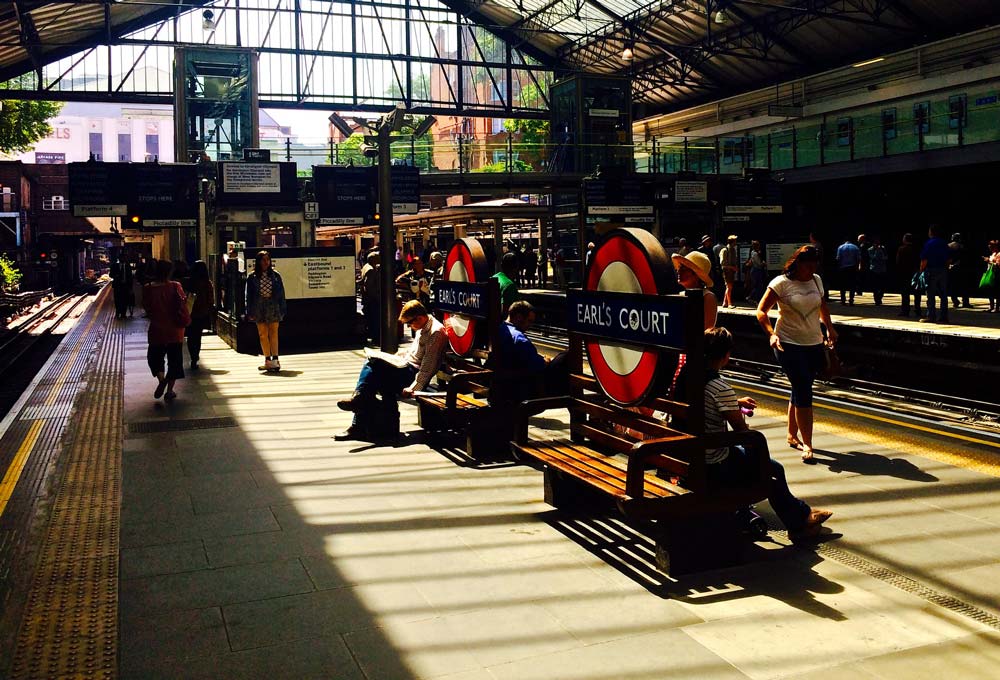 For scenic bus routes, check out the no. 74 will take you along Cromwell Road and goes to Baker Street via Knightsbridge. Whilst the C1 goes from Old Brompton Road to Victoria via Knightsbridge and Sloane Square. You can also rent a bike for the day as there are many cycling initiatives in London that enable you to pay as you cycle.
If you fancy getting away from the city, Earls Court is well connected. You can easily get the train to Windsor Castle, one of the oldest and largest castles in the UK. Fun fact: the castle is still inhabited, and the Queen's favourite weekend home. You can also go directly to Heathrow Airport on the Piccadilly line from Earls Court in about half an hour, as well as Gatwick Airport in just under half an hour by jumping on the District Line to Victoria and then boarding a direct train to Gatwick Airport. Stansted Airport s also accessible from Victoria Station.
Studying Near Earls Court
This part of London is home to some of the world's best universities. From Imperial College, a pioneer in engineering and scientific research, to The Royal College of Art, with postgraduate degrees in art and design for students from over 60 countries. Both universities are in South Kensington which is within walking distance of Earls Court.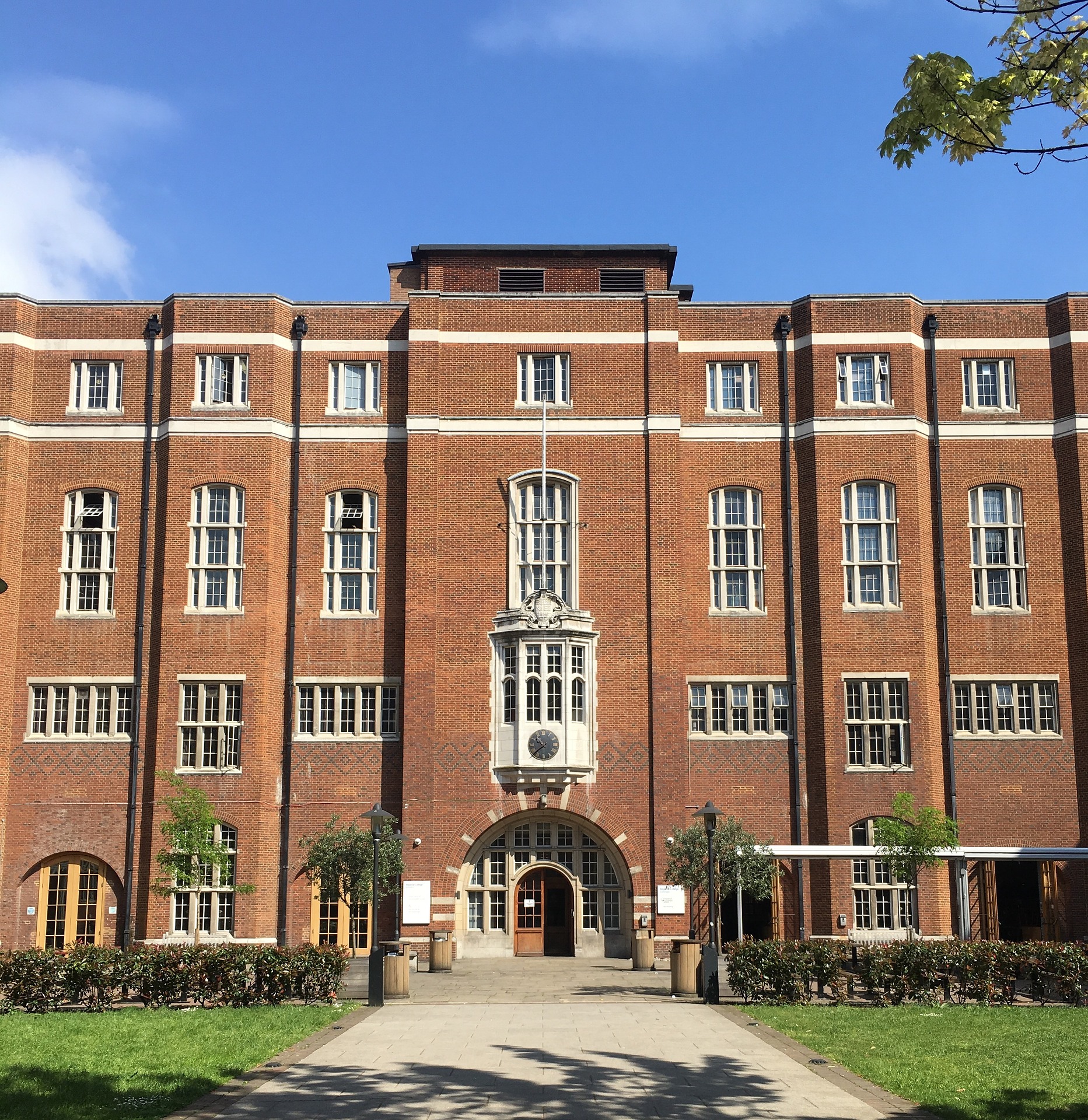 Smaller and independent universities in the area include Heythrop College in Kensington, which specialises in philosophy and theology. There is also a number of American institutions such as Boston University, which offers a variety of programmes and courses, and The American International University London in Richmond, which offers the chance to obtain not just a UK accredited degree but also a US degree.
You can also easily reach Central London universities that are outside of the immediate area from Earls Court. It's a short 20 minute tube ride to Russell Square station where you can reach the University of London, University College London, Birkbeck University and SOAS.
Working Near Earls Court
Earls Court's Central London location and excellent transport links make it a great base for professionals. From here, you'll be within easy reach of busines hubs such as Westminster, Mayfair, Covent Garden, Clerkenwell, the City of London, Canary Wharf and beyond. You'll also enjoy the best of both worlds, as Earls Court has a central location but is a quiet and leafy area. Meaning that you can have some downtime or explore the city on weekends and evenings.
Living in Earls Court will enable you to experience London life at an affordable price. There's an array of things to do, eateries, bars and amenities on your doorstep. The area is also close to universities, business hubs and the rest of London.
About Us
At Studios2Let, we manage numerous fully-furnished studio flats in Central, West and North London. All of our studio apartments come with utility bills included, as well as no deposits or agency fees. If you need any extra information and advice on renting a studio in Earls Court or other parts of London, be sure to visit our website or get in touch as we'll be glad to help. We mostly rent studios for professionals and students in London's most well connected and desirable areas.