Getting around London [a comprehensive guide with practical tips for the new Londoner]

You might have just moved to London, or planning on moving soon for a new job, internship or to start your studies and are unsure how getting around London, a city of 10 million people, is going to work for you.  Moving to a new place can be overwhelming, and this comprehensive post will guide you with local knowledge and tips. It will help you get ready for living in London and making the most out of your experience so you feel more like a Londoner from day one.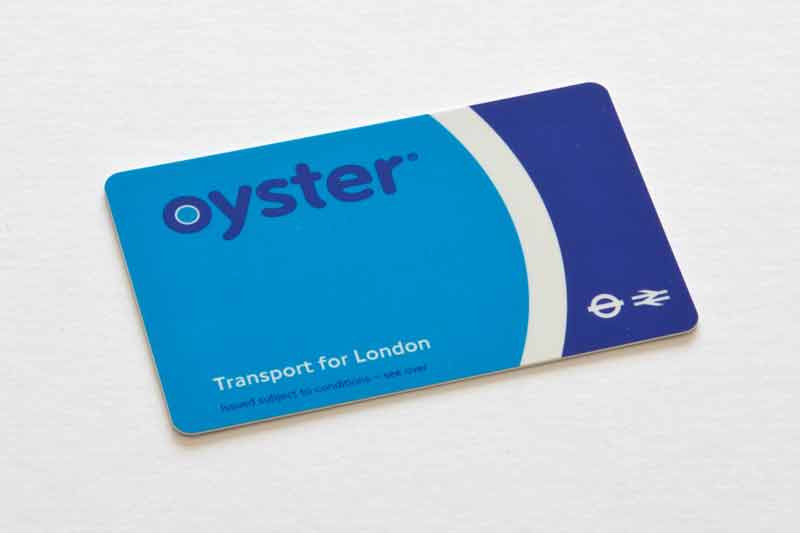 Oyster 
In London, the world is your Oyster. This is the first and most important part of living in London. An Oyster is a contactless payment card, which you can use on all public transport known as Transport for London, or TfL. Oyster cards don't have an expiry date and you can start using them instantly as long as there is remaining credit. You can get an Oyster card online or at any Tube, London Overground and TfL Rail station, and you use card or cash to top it up. Make sure you touch in and out, as not all stations have barriers, and remember that ticket inspectors check tickets on a regular basis.
If you don't want to get an Oyster card, you can also use your contactless bank card to tap in and out. One of the advantages of the Oyster, however, is that you can link it with a student card, or if you have any discount cards (like the 16-26, or the under 30 railcard).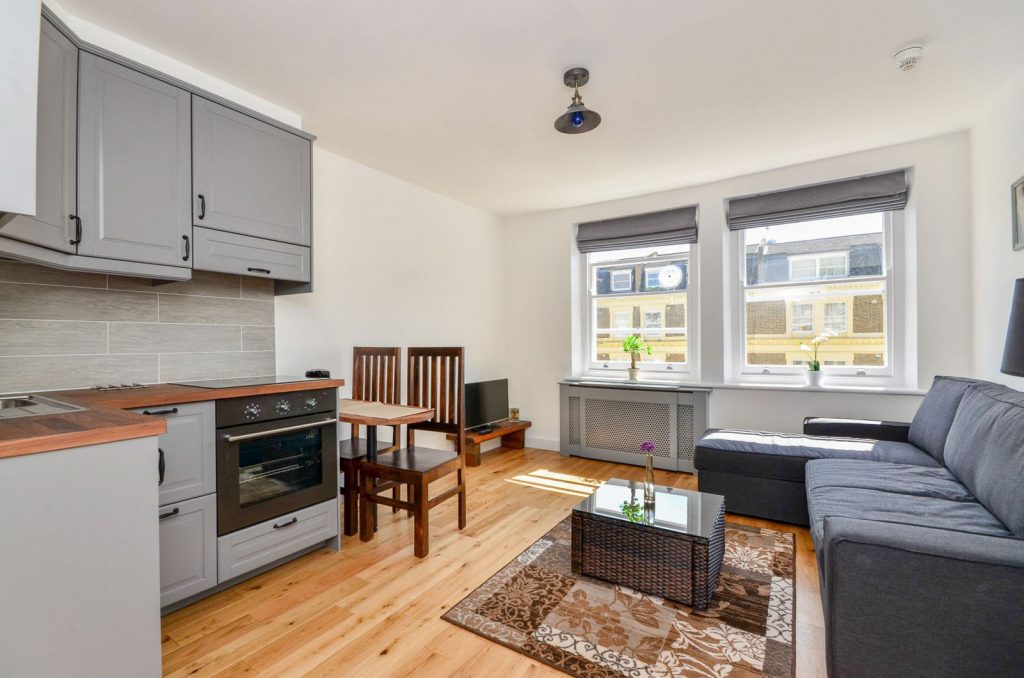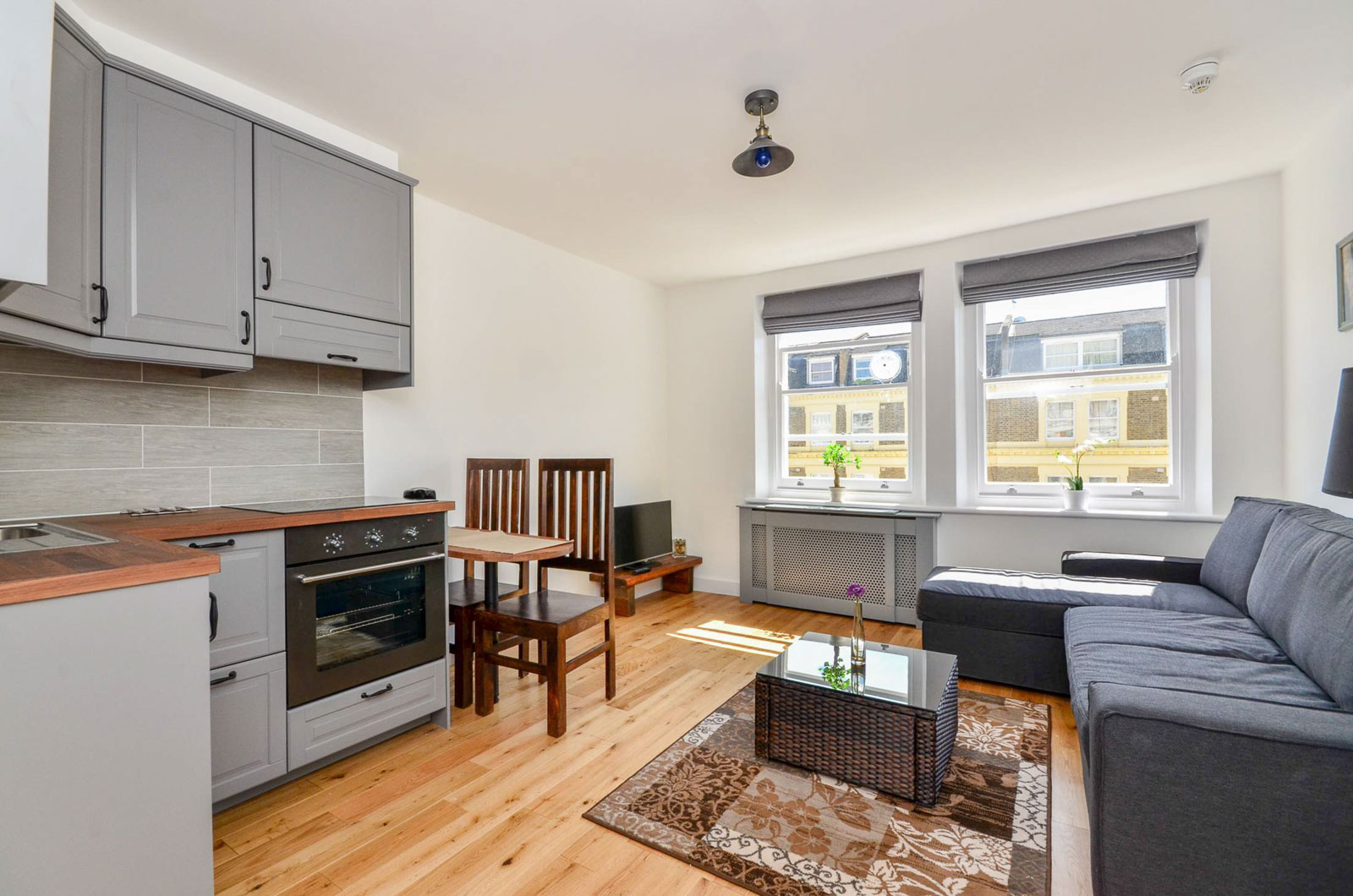 Studio Flats in Central, West and North London
Browse hundreds of furnishd studio flats for rent in London. All studios come with free WiFi, 24/7 maintenance and utilities included.

London Zones
London is divided into 1-6 zones on the underground (with national rail going as far as zones 7-9). You might often hear others talking about "zone one" or "zone two", and this is a reference to the way in which the city is divided. As a general rule, central London is mainly in zone 1, whereas zone 2 is the ring around zone 1, zone 3 is the ring around 2 etc. Prices for One Day, Weekly or Monthly Travelcard or the amount deducted from a Pay as you go Oyster card will vary according which zones you are travelling through. It is worth noting that zones do not apply to bus travel, and you will be charged £1.50 no matter which bus you take.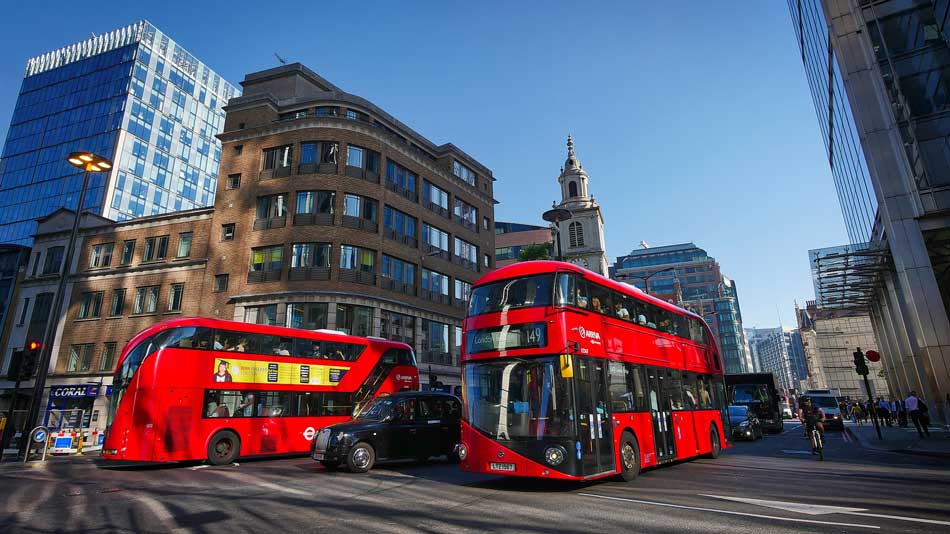 Hopper Fare
This is a real advantage if you use a bus or tram on a regular basis. You can make unlimited bus and tram journeys for the price of one within one hour of first touching in. Make sure you use that same card, or Oyster, on all of the bus and tram journeys and the fare will be capped automatically.
Public transport in London
London is known for having some of the largest transport networks in the world. Public transport in London is not only buses and trains, but also the river, tram and airline services that span across the city's 32 boroughs.  On weekends, it's quite common for certain lines or stations to close. It's always best to check for planned closures on the TfL website: https://tfl.gov.uk/
Another useful tip: the Metro in London is called the Tube, or sometimes the Underground and not the Subway.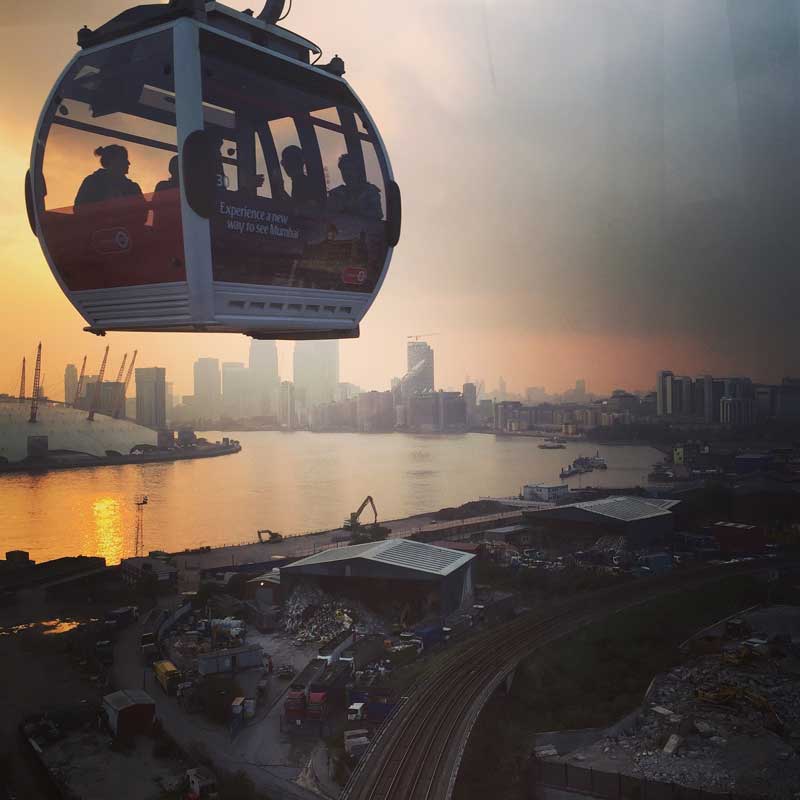 Cable Car
Emirates Air Line runs between Greenwich Peninsula and the Royal Docks and crosses the Thames, it is just five minutes from the O2 by North Greenwich Tube station. Cabins arrive every 30 seconds and they journey across the river takes around 10 minutes each way. One interesting thing to remember, is that every day after 7 pm the journey is extended to 13 min, so you can enjoy the sunset across the capital (provided that there is no rain!), and From Sunday to Thursdays you can travel until 21:00 and on Friday and Saturday nights until 23:00.
River Bus Service
Travelling on the Thames is a unique way to get around London. You will be able to beat the traffic whilst simultaneously enjoying spectacular views of the city en route. The London River Bus Service uses "MBNA Thames Clippers", which operate frequent river bus routes. You can use your Oyster card or contactless bank card to travel on this service. This is often a quicker and more direct way to get across the city, and most boats have refreshments too. These services do not have a commentary, but you can download the free River Thames App and turn your mobile phone into an audio guide.  The Thames Clippers, along with quick and reliable connections to popular London locations along the Thames, make this service a great option for commuters and visitors alike. 
Going off-peak 
When using public transport, another factor which will impact the price of your journey is the time and day of travel. Public transport is divided into "Peak Time" and "Off-peak". Peak time is the busiest time to be using the tube or the bus, and sometimes it can get quite difficult to get a seat, whereas off-peak refers to the less busy times. Peak and Off-peak fares are as follows:
Peak fares – Monday to Friday (not on bank holidays) between 06:30 and 09:30, and between 16:00 and 19:00.
Off-peak fares – all other times, which also includes the weekend and bank holidays. Moreover, if you travel from a station outside Zone 1 to a station in Zone 1 between 16:00 and 19:00, Monday to Friday your journey is also classified as "off-peak".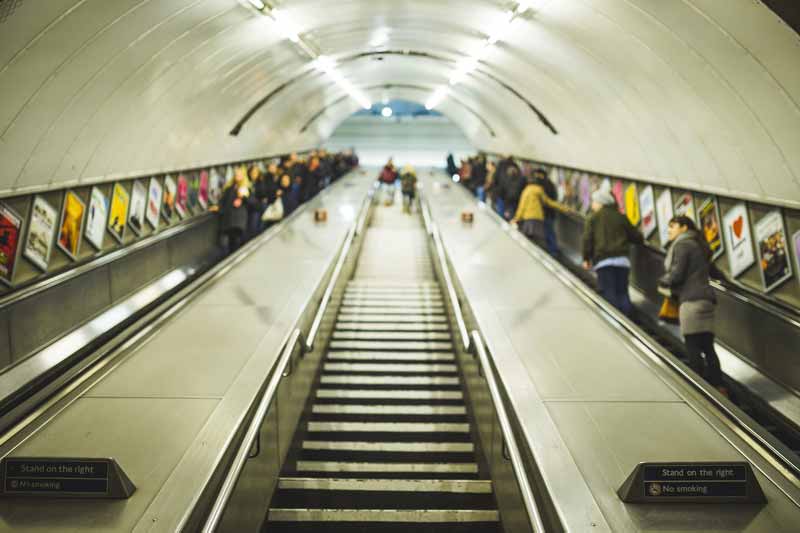 Riding the escalators 
Most tube and train stations in London have escalators to help you get from different platforms. Standing on the correct side of the escalator is the first step in getting the London unofficial commuting etiquette on point. Remember to stand on the right-hand side if you are planning on standing still, and only use the left-hand side if you are going to be walking alongside with the escalators. To some of you this might seem like a very petty point, but with millions of people commuting every day across the city standing on the incorrect side will not only cause a block up of hurrying commuters, it is likely to anger other passengers who are in a rush and you run the risk of being tutted at.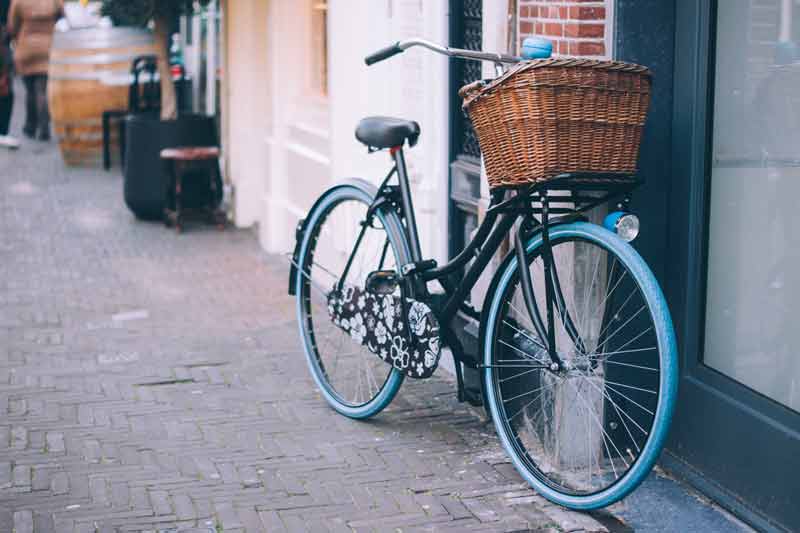 Cycling and hiring bicycles in London
The idea of riding a bike in a new city might seem frightening, but over the recent years, City of London have developed a great network of cycling paths, that make using your bike even more efficient and safer. Don't worry if you don't have a bike either, there are a number of apps that you can use to easily rent a bike before you commit to buying one. The official TfL bike service is Santander Cycles, also known as Borris Bikes,  which enables you to hire a bike from as little as £2. You can go to any docking station and, using your bank card, you can touch the screen to get going. The best bit that you don't need to book, you can hire a bike instantly and return to any docking station.
There are alternatives to these bikes, such as Lime Bikes, which are electric-assist bikes that use a rechargeable lithium battery, helping cyclists up to 14.8 mph, which is very useful for getting up hills and through alleyways without breaking a sweat. The newest competitors on the market are the JUMP bikes, which have been developed by Uber and launched in May 2019. JUMP bikes are dockless, all you need is the JUMP app, and they come equipped with baskets and phone mounts, as well as an electric pedal system that provides users assistance of up to 15 miles per hour. The start fee is £1, with an additional 12 pence being charged on every minute after the first five minutes.
These are great initiatives as you don't need to worry about storing your bike at home. If you are getting a bike for yourself, some of the essential things you need when cycling around London are a good lock (or ideally two), a helmet and lights. Things to note: there are restrictions on what public transport you can take your bike on with you. Please check here for more information.
Walking 
If you want to be a true Londoner, walking is definitely something that you will start doing more frequently.  Not only is this healthy, free and environmentally friendly, you can beat the traffic and also take in the views.
Many famous landmarks are closer to each other than you might think, so walking can often save time. The city is actually one of the most foot-friendly in the world, and there have been many developments introduced to improve the pedestrian environment.  Don't forget that in the UK cars drive on the left, so remember to look in the right direction for oncoming traffic when crossing the road.
Essential Apps to help you get around
Citymapper is a free public transit app and mapping service, which combines data for all urban modes of transport, from walking and cycling to driving, with an emphasis on public transport. It includes really useful information, such as which carriage of the tube is best to ride in, and which exit is best to take. It also has up to date information about station closures and engineering work.
Another favourite for getting around London is Google Maps. This is a web mapping service developed by Google and offers real-time traffic conditions, and route planning for travelling by foot, car, bicycle and air or public transportation.
Another useful app you might want to download is the TfL Oyster App, similarly to Google Maps and Citymapper, you can use it to plan your journey, but you can also use it to top up your pay as you go credit and get notifications when it gets low.
Other apps that will make getting across London easier 
Uber is an app which provides an inexpensive taxi service. Riders can use the app to find a ride, and an Uber driver arrives to take the rider to their destination.  Users of Uber pay for their rides within the app using their smartphone, the app also offers the UberPool option where you can share your journey with other people. Similar to Uber, ViaVan is also an on-demand transit service. The big difference is that it is always shared, so when you request a ride through the app it is likely that the driver will be picking up and dropping off other users along the way. It is often cheaper than Uber because you are sharing with other people. The Uber and Gett apps consistently rank number 1 and number 2 among ride-hailing apps in the UK. Unlike ViaVan and Uber, Gett is a transport service which uses Black cabs only. In general, Gett tends to be more expensive, but it is important to note if Uber prices surge or exceed 1.7X, you're much better off using Gett to get a black cab for a fixed fare. During rush hour or a Friday or Saturday evening, it's not uncommon for Uber to charge 2X or more than the normal fare.
Skateboards and Scooters
These have become really popular for getting around London, especially in recent years.  Skateboarders and scooter users can be seen on London's streets, pavements and cycle lanes, this includes traditional skateboards, but also electric powered boards and longboards.  If you decide to use one of these, make sure you're wearing a helmet, plenty of reflective gear and as many flashing lights as you can attach to your person.
Rickshaws in London 
Pedicabs or Rickshaws are an exciting way of getting across the city.  These passenger cars seat 2 to 3 people plus a driver who pedals you to your destination.  Rickshaws tend to be based around central London. You will be able to find them easily in Soho and the West End.  One big advantage of using these is getting a personalised and unique route. Make sure that you agree on a fixed price before you start your journey!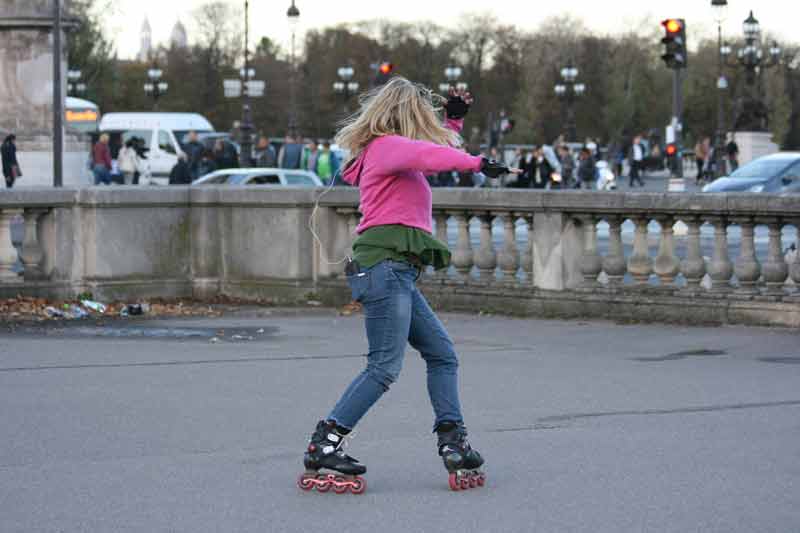 Inline Skates 
Similar to cycling, this is one of the best ways of getting across London and keeping in shape at the same time.  Using a pair of inline skates are a great way for getting somewhere with the added bonus of doing a low-impact cardio workout, which will improve your core stability and burn calories! This is another quirky alternative way of commuting, which is becoming more and more popular. One advantage of these is going on routes that are not accessible by a vehicle. The perfect place to get started is Hyde Park, so if fancy trying inline skating, London Skate Centre in Bayswater provides inline skates for individual or group rental. The essential wrist and knee pads are provided with every rental. 
Things to avoid in London!
Having read all of the tips on how to get across London, it is equally important to be aware of the things which you need to avoid:
While hitching may work very well in other countries, this is not something that is very often seen in London and might raise the suspicion of authorities. 
Unlicensed cabs and taxis 
Unless it's a black cab, a taxi you have ordered from a licenced taxi firm, or a licensed taxi-app ordered through an official app, do not accept rides from other vehicles.
Since 2008, it has been illegal to consume alcohol or to be in possession of an open container of alcohol on any TfL buses, Underground trains and stations. (This does not apply to national trains in the UK).
Like in any large city, pickpockets are present in London.  As a general rule, keep your bags closed and try to carry your wallet in an inside pocket. When sitting down in outdoor restaurants don't hang stuff on the back of a chair or place your belongings out of sight on the floor
Londoners absolutely love to say sorry. Sometimes they will even say it when something isn't their fault. When you accidentally bump into someone, or even if they accidentally bump into you it's best to apologise, as things on a tightly packed tube during rush hour can get heated quickly.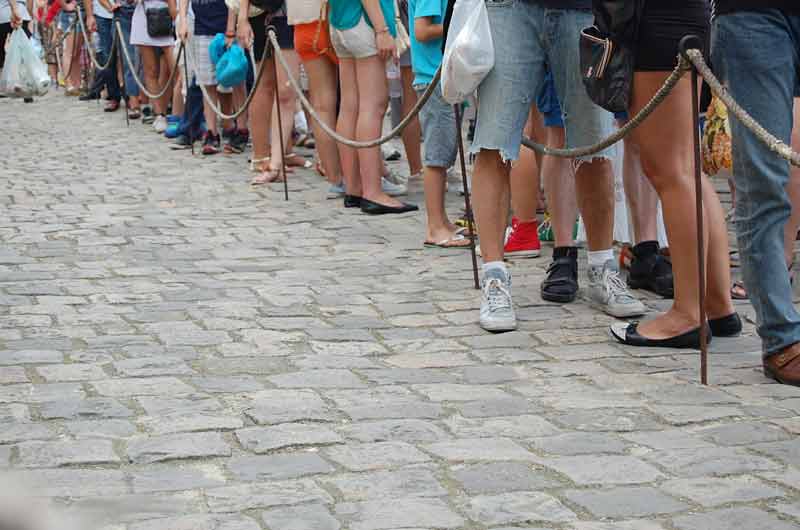 Queuing is a quintessential element of British culture. Jumping the line will most likely result in unanimous disgruntlement. When boarding a Tube train, make sure to wait for others to alight before you get on.
London averages approximately 106 rainy days each year. Even in June and July, the skies are unpredictable so it's useful to always have a rain jacket or an umbrella on you at all times.
London is a fantastic city, full of opportunities and excitement. This comprehensive guide will help you get settled and make the most out of everything the city has to offer.  Choosing where to live whilst you study or work in London is an important factor to consider, and will influence how and where you commute.
If you need some extra information or advice on choosing the best places to live in London be sure to visit our website and get in touch with any question.