A Guide to Private Student Accommodation in London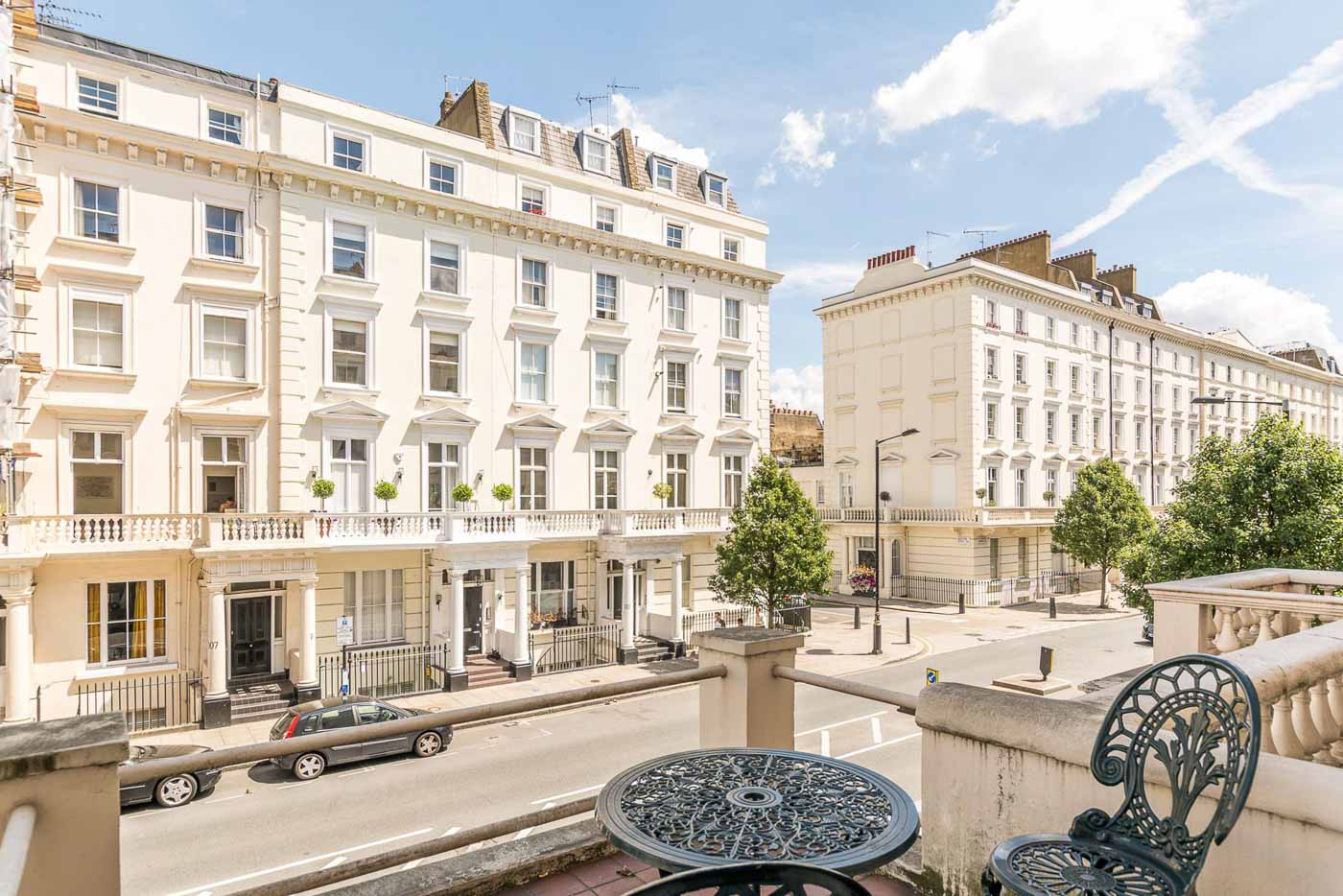 Whether you're a first-year student or a seasoned pro that's looking for a change of scenery, trying to decide what type of accommodation to live in can be a bit of a challenge. You'll be glad to know that London has plenty to offer when it comes to student accommodation. From vibrant neighbourhoods to bustling streets and more quiet residential areas. The city was actually recently voted the Best Student City Worldwide and there's truly something for everyone, you just need to decide what works best for your studies and needs. Many students opt for private accommodation in order to have their own space where they can live independently. So, we created this guide to private student accommodation in London, to help you in your search for your new home.
Types of Student Accommodation
There are plenty of options available to students in London when it comes to accommodation. Your search for "the one" will depend on what's important for you and your needs. Do you want a sociable space or somewhere that's a bit quieter? Would you like to live close to university or are you happy to commute? What's your maximum monthly budget for rent, bills and living costs? We've summarised some of the most popular types of student accommodation in London to help you narrow these questions down.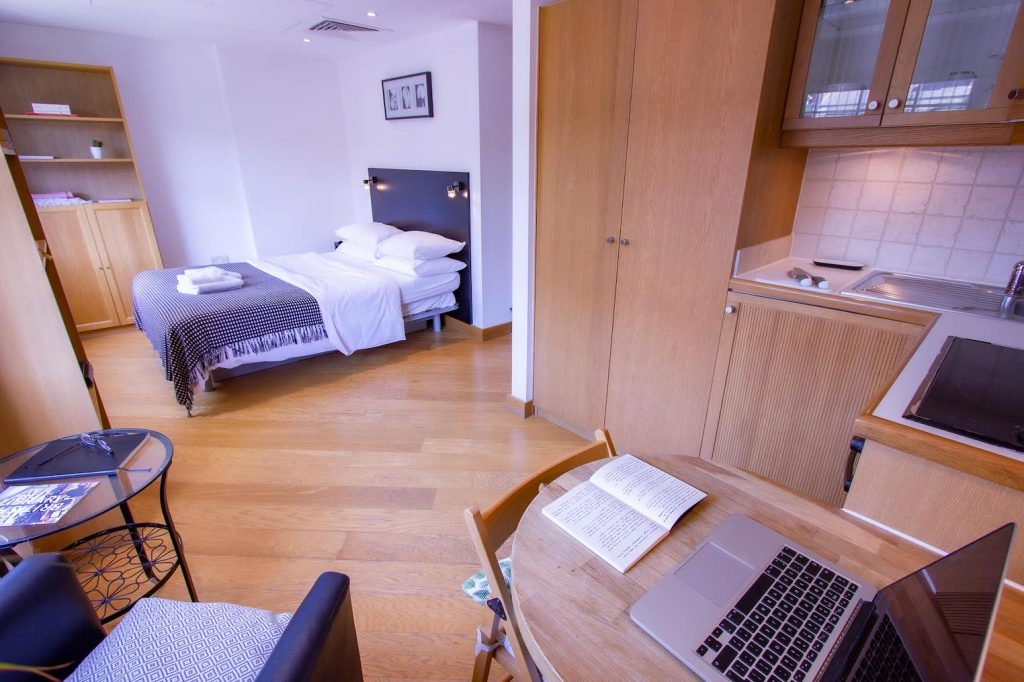 Find Private Student Accommodation in London
Browse hundreds of furnishd studio flats for rent in London. All studios come with free WiFi, 24/7 maintenance and utilities included.

University Managed Halls of Residence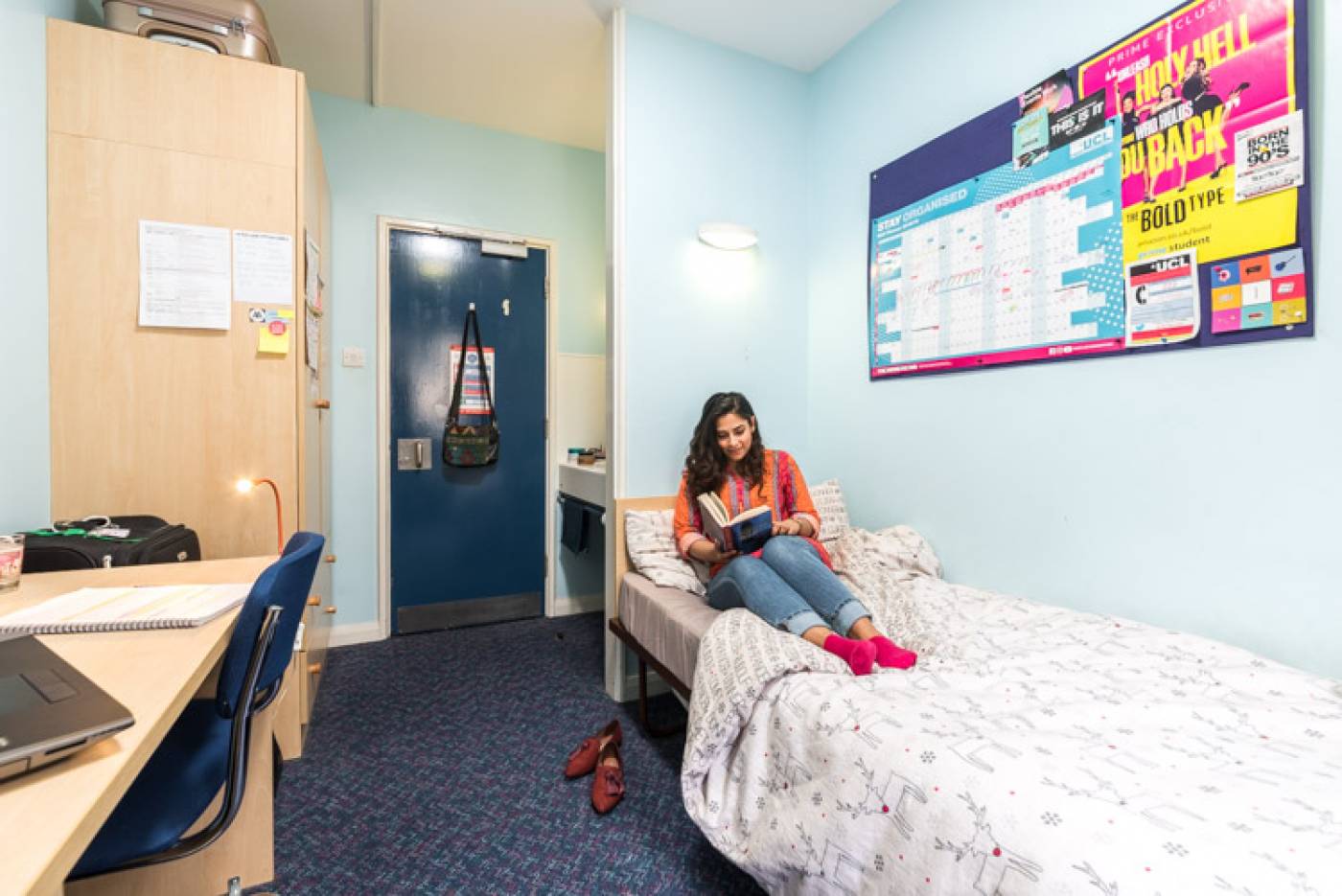 This type of accommodation is directly managed by institutions such as universities and colleges. It's a favourite amongst first-year undergraduates and some universities prioritise first-years over returning students, when allocating rooms. As a result, they can be quite lively which is great if you want to do lots of socialising. And sometimes not-so-great if you want some peace and quiet to get on with your studies.
University-managed halls of residence are typically split into shared flats. Groups of students (usually four to six) will have their own bedroom, with a shared kitchen, bathroom and living space. They're all-inclusive of rent, bills and Wifi which is pretty convenient. And students tend to pay in four instalments split across the year. This is also great if you're flying the nest for the first time, as it's a nice transition into living independently without too much adulting to worry about. The average university halls of residence in London will set you back £178 per week. However, this varies greatly depending on the location and facilities offered.
Private Halls of Residence
Also known as independent halls of residence, this type of halls is similar to university-managed halls but is organised by a private company. They also tend to be a bit on the nicer side of life when compared to university-managed halls (some of which have started to modernise in recent years). Think modern facilities and stylish decor…For the most part anyway.
You might also find other perks such as cool communal areas, games rooms, gyms and on-site social events. But, all of this comes at a price and private halls of residence can get very expensive. This ranges from £411 per week for a room in a private halls of residence in Zone 1, to £185 per week in Zone 5. If you're a first-year student who wants to live in a sociable space and has a high monthly budget, then this type of accommodation could work for you.
Private Shared Residence
This refers to a house or flatshare that is rented privately meaning that, like private halls of residence, it is not organised by universities and colleges. Instead, individuals use tools like Spare Room to find a room to rent from a private landlord within London. They are then likely to have their own bedroom and share facilities such as a kitchen, bathroom and living room.
Shared residences tend to be cheaper than halls of residences at an average of £181 per week. But be wary of rogue landlords and sub-par living conditions within private shared residence. A good rule of thumb is to view a property before you rent it. This will give you a better understanding of the space than pictures which can sometimes be deceiving. Viewings are also advised for all types of student accommodation. Another downside of shared residences is security. Houses are unfortunately easy targets for burglars and shared residences come with varying levels of security. You might also be sharing with complete strangers.
Private Accommodation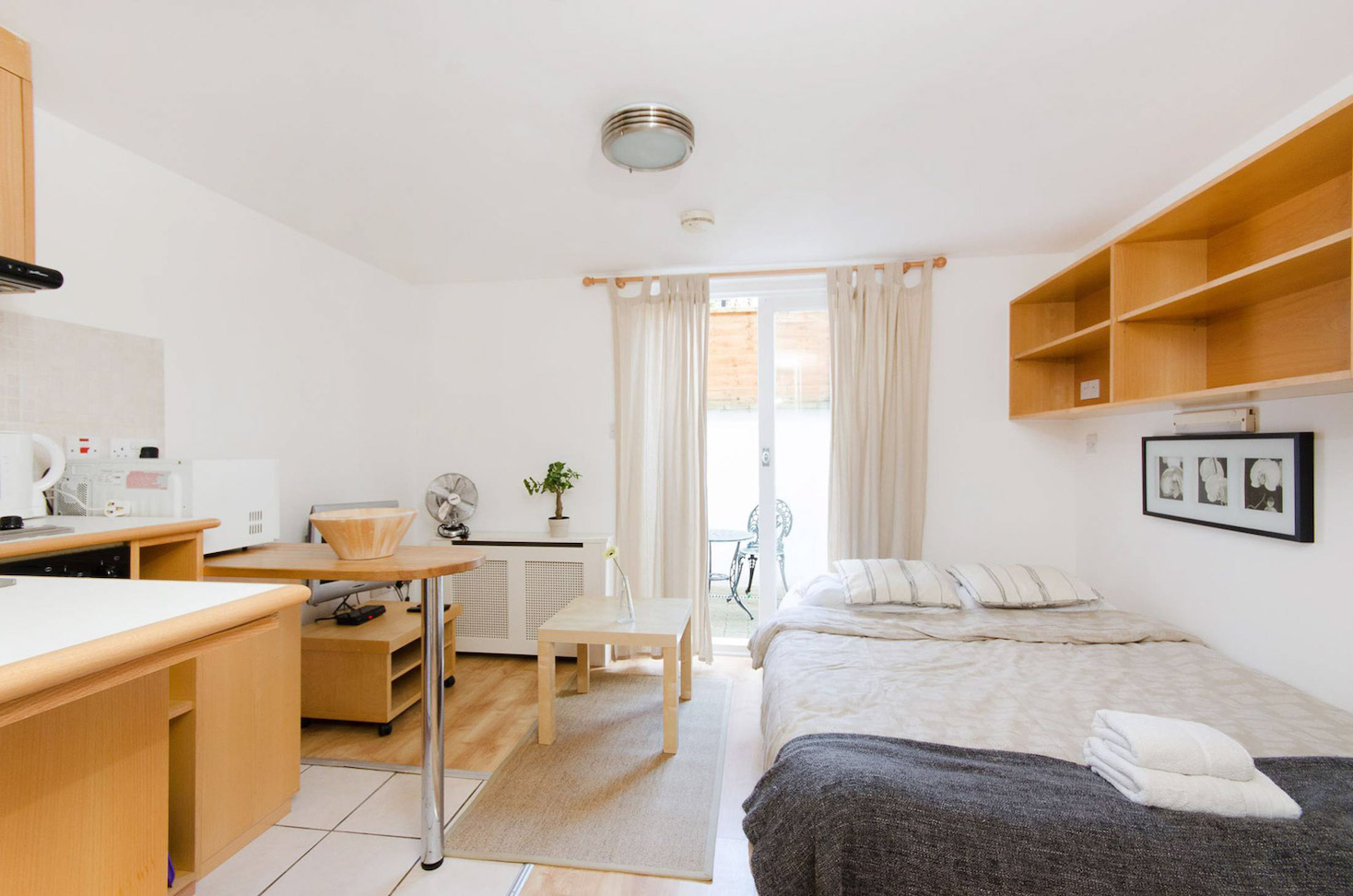 The most feasible types of private accommodation for students tends to be either a one-bedroom flat or a studio. Many students in London love this type of accommodation as it offers a happy medium between privacy, security and price (if you opt for a studio apartment). This type of accommodation will also give you much-needed independence and freedom.
Private student accommodation is perfect if you like to have your own space or some peace and quiet for your studies. You'll have the whole space to yourself with your own private bathroom and kitchen facilities, which means less mess. You also don't have to share with strangers. Some providers even offer security such as CCTV cameras around their buildings. The average cost of a one-bedroom flat in London is £309 per week, whilst studio apartments can cost as low as £195 per week without compromising on facilities or location.
The Best London Areas to Rent Private Student Accommodation
Now that you're clued up on the different types of student accommodation that are available, here are some of the best areas to rent private accommodation in London and why. This, of course, will depend on whereabouts in London you'll be studying.
Bloomsbury – WC1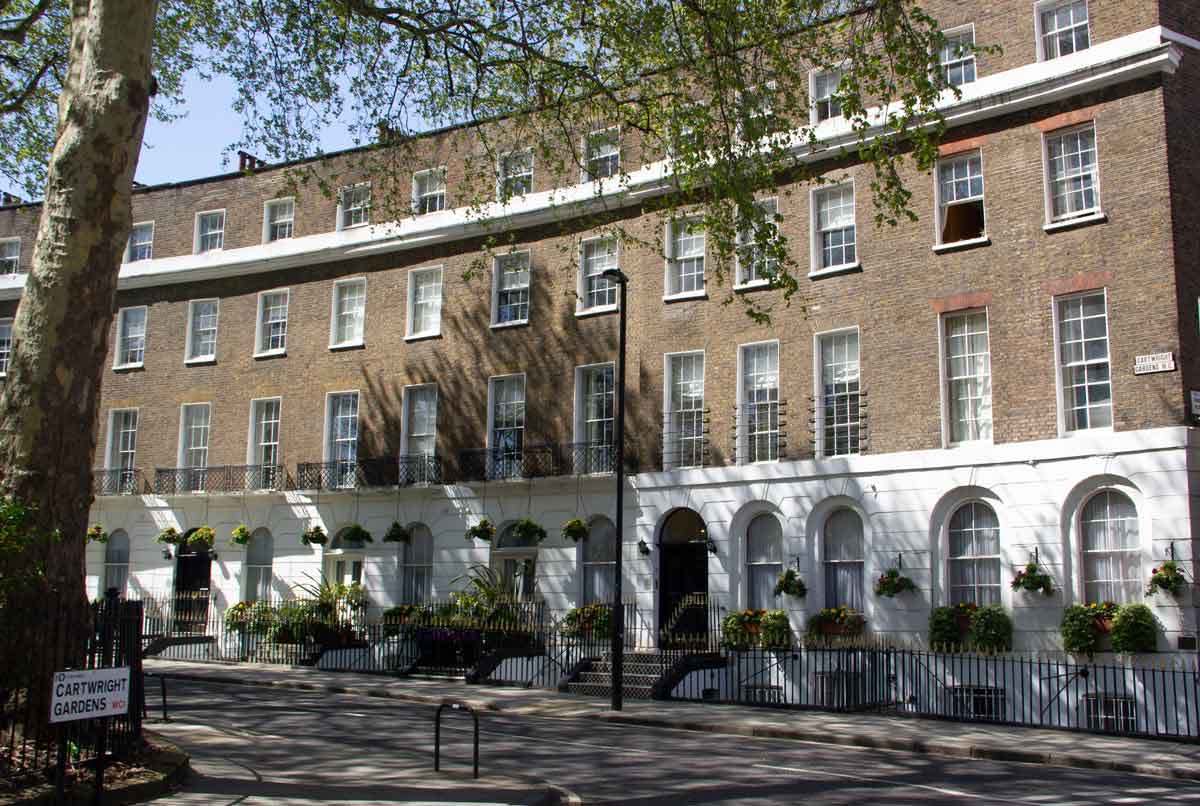 This area is in London's West End which is a prime, central location that's perfect for students. The area is steeped in history and culture, making it a rather fitting location for some of London's best universities. This includes the University of London (Birkbeck, SOAS and the London School of Hygiene and Tropical Medicine), University College London, the University of Law, the Bloomsbury Institute and the Royal Academy of Dramatic Art. What's more, is that you'll be within walking distance of these universities. With other central London favourites accessible through Russel Square and nearby Kings Cross St Pancras stations.
The area's culture doesn't stop there. You can also find the British Museum and the Charles Dickens Museum here. Along with plenty of bookshops which are handy for picking up literature for your course or leisure. You'll also find lots of leafy garden squares in Bloomsbury – perfect for winding down after a busy day of studying. With a lively restaurant, cafe and bar scene to match.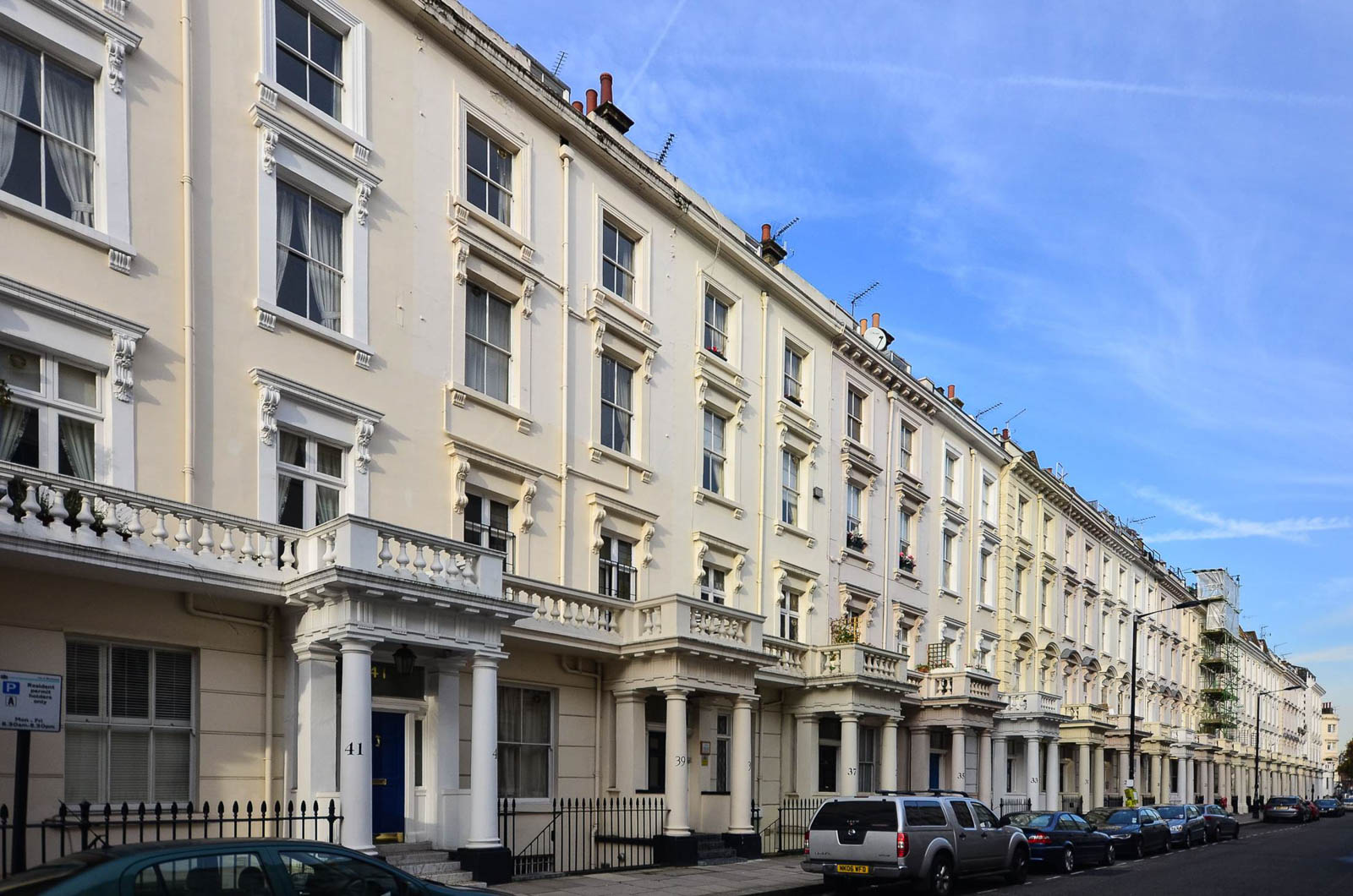 This residential area is located within the City of Westminster. It's home to the New School of Art and is within walking distance of the College of Art and Design in Chelsea, as well as Imperial College London in South Kensington. You'll also be within easy reach of the universities and colleges win Bloomsbury and the rest of central London, through Pimlico underground station.
Renting private student accommodation in Pimlico means that you'll be able to spend your weekends exploring the neighbouring areas of Chelsea, Knightsbridge and Kensington. With cultural visits to the Tate London on Millbank and Damien Hirst's Newport Street Gallery near Vauxhall Bridge. Or even some of the city's most iconic landmarks. The London Eye and Big Ben for example are just 15 minutes away! You can also rest easy as Pimlico is nicely tucked away from busy tourist areas.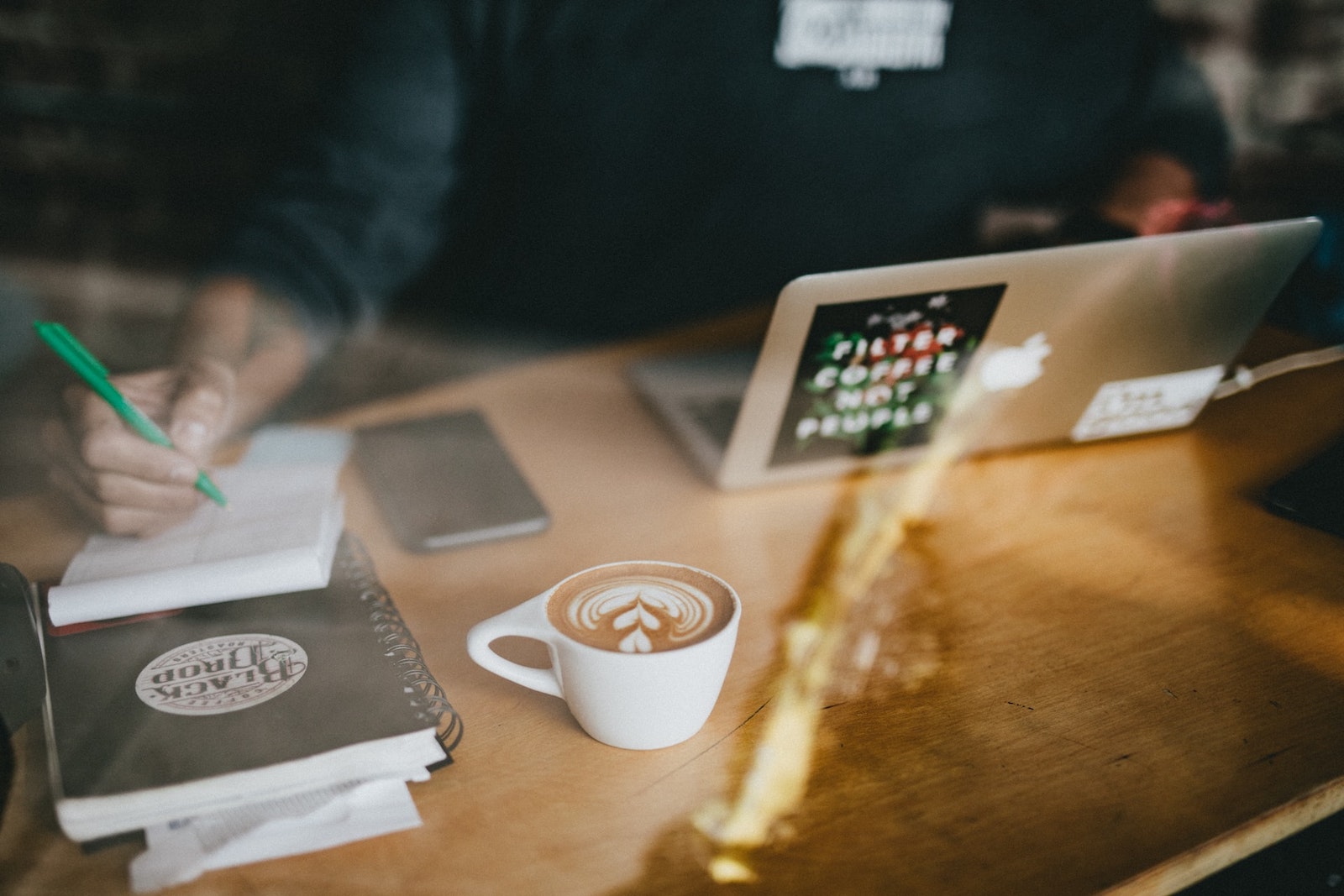 Earls Court is one of Kensington's most affordable areas to rent private student accommodation. This makes it popular with students who want to live close to Imperial College London, Boston University London, the Royal College of Art, Samford University of International Studies and Heythrop College.
The area boasts plenty of independent coffee shops where you can grab a caffeine boost on your way to university or even set up your laptop for the day, if you fancy a change of scenery and like a bit of background noise whilst you study. Some of London's best museums are also only a short walk away, including the Natural History Museum, Science Museum and the V&A. As well as some lovely green spaces including Holland Park – a 22-hectare public park in West London with excellent sports facilities and a peaceful Japanese garden.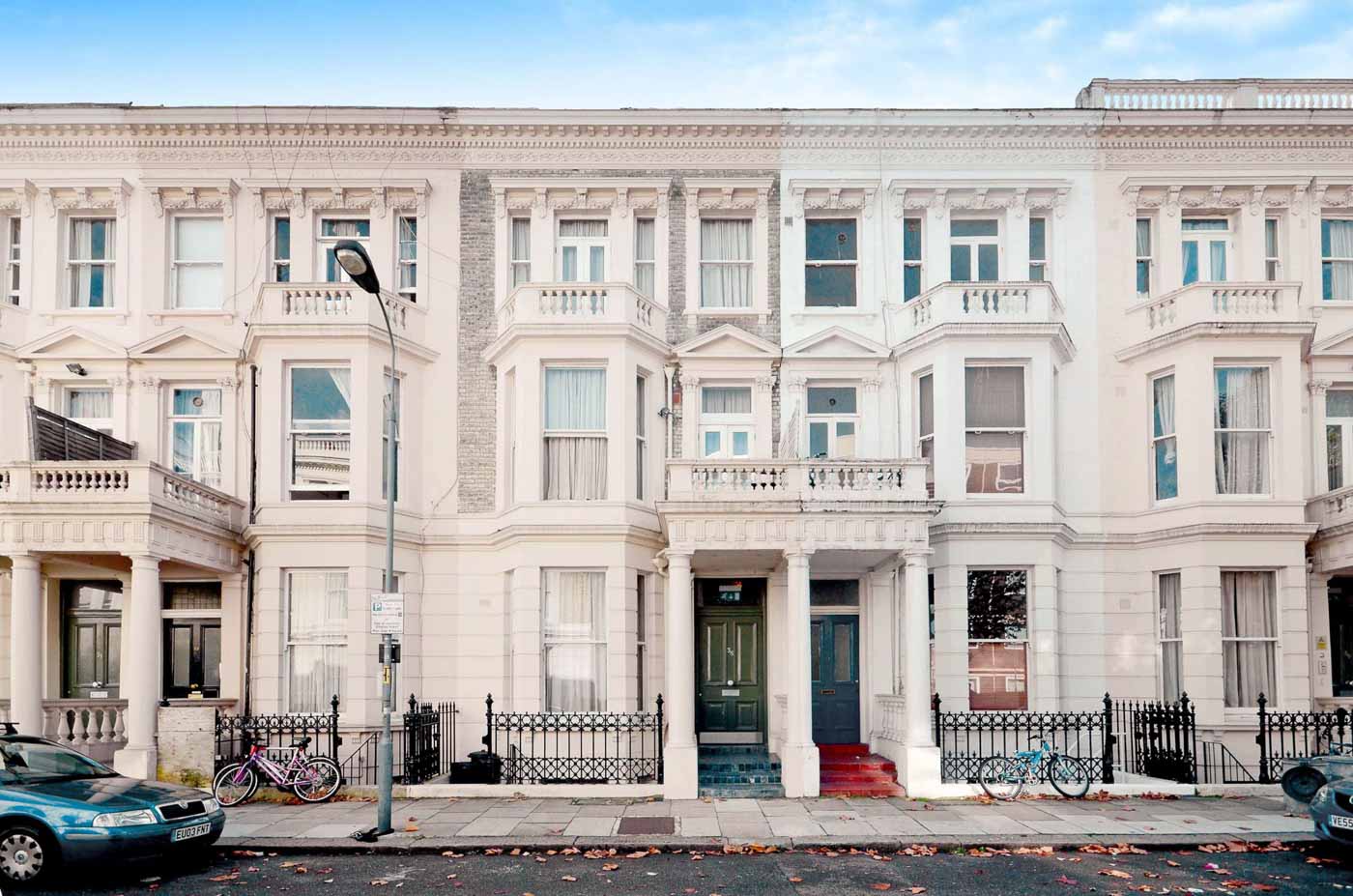 This is another quiet residential area with a great location. Here, rental prices are significantly cheaper than the rest of the Royal Borough of Kensington and Chelsea. You also get more space for your money as West Kensington's Victorian terraced houses are generously proportioned.
West Kensington is nicely situated between Shepherd's Bush, Earl's Court, Fulham and Hammersmith. Renting private accommodation here means that you'll be within easy reach of universities and colleges near Earls Court and Pimlico. As well as the American International University London in Richmond via the District Line, and the University of West London in Ealing via the Piccadilly line.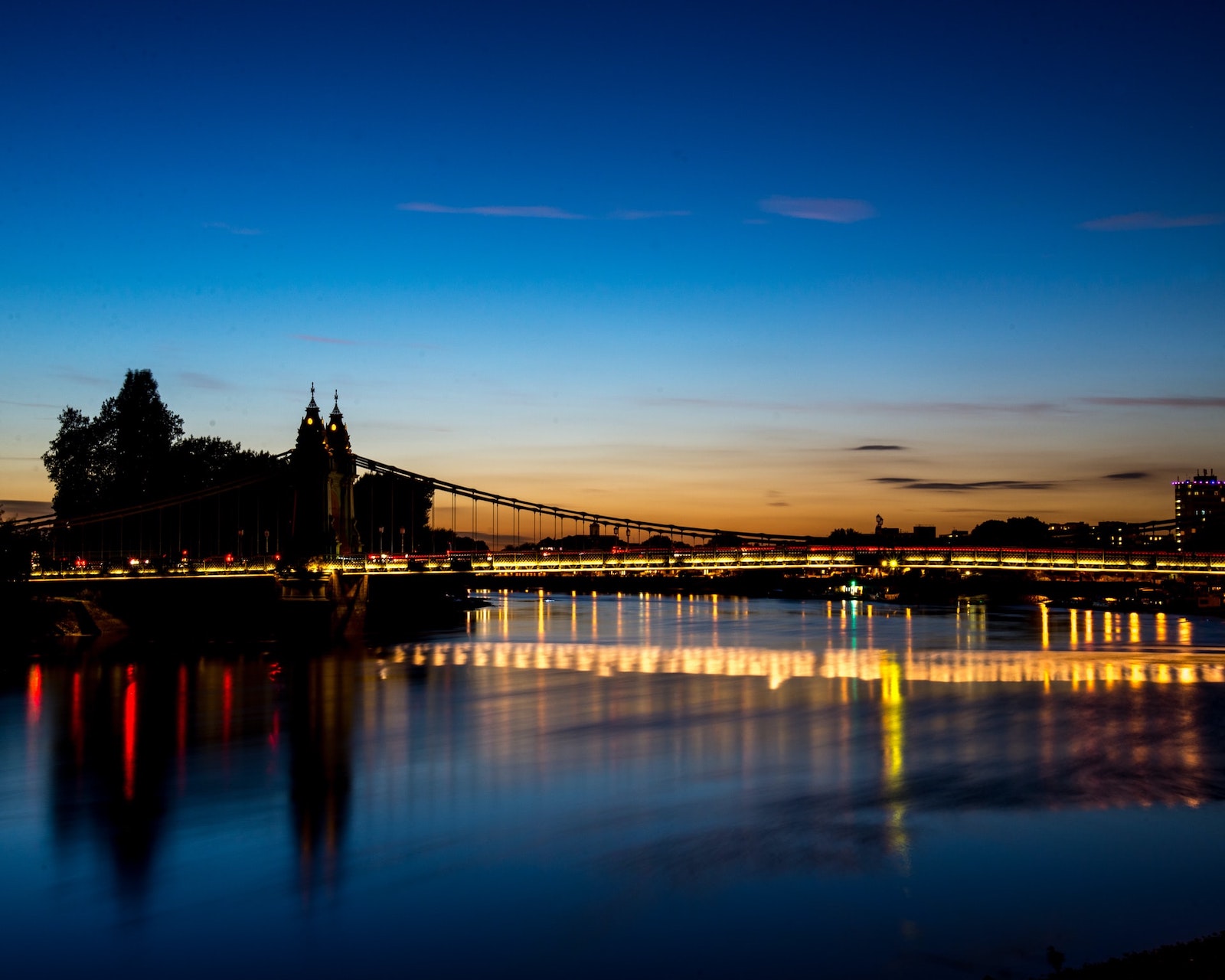 This London borough perfectly captures the charm of South West London. It's a great area to live in if you're new to the city, as it has a great community of students and young professionals. The borough actually has a higher proportion of young adults aged 25-39 than the rest of London and the UK.
If you want to rent private accommodation because you want your own space, but you still want to be surrounded by students and make new friends then Hammersmith and Fulham is a good area to live. There's plenty of great eateries that you can socialise in on Fulham Broadway. You'll also have easy access to the rest of the city and central London universities from Hammersmith and Parson's Green stations.
Renting Private Accommodation That Suits Your Needs
It's important to find student accommodation that suits your needs and your studies. For example, you might be taking a three-month course and therefore require a short let option. Likewise, if you're going to be studying for the full academic year then you'll need to rent somewhere for 10 months, instead of a typical long-term tenancy of 12 months. This is something to bear in mind when you're looking for student accommodation in London.
The other benefit of a short-term tenancy is that you're not tied down. If for whatever reason you are not happy with your accommodation or the area, then you're free to move sooner. This is a good option for newcomers to London as it allows them to explore and find where they want to settle down long-term, which also has its benefits.
Long-term tenancies mean that you'll be moving around less, which saves time and money. You can also sometimes secure a cheaper monthly rental price, with some providers giving discounted rates for payment in advance. It's definitely worth capitalising on these savings if you're going to be studying or living in London long-term.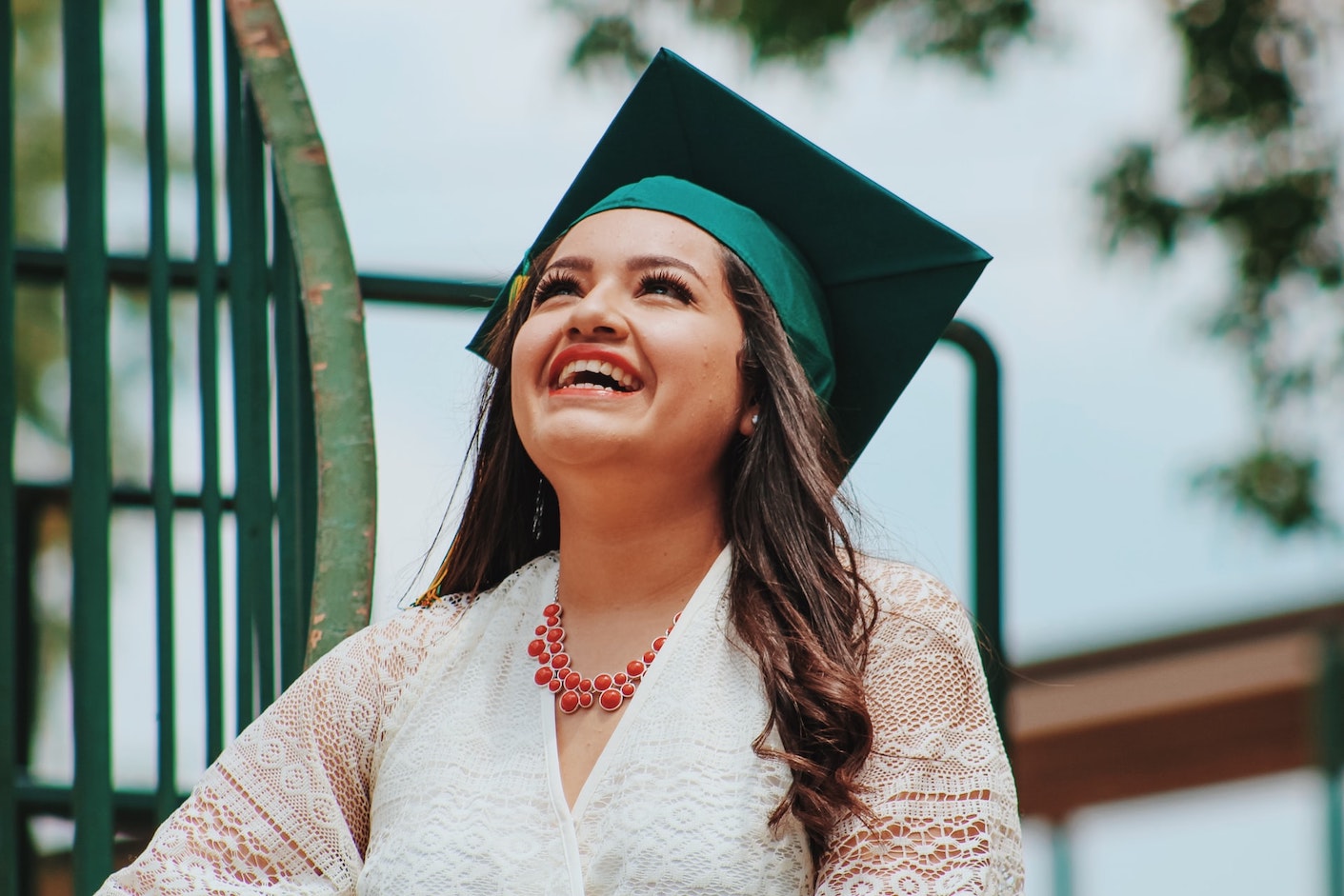 Ultimately, choosing your accommodation in London comes down to two things. What type of student residence works best for you and where you feel most comfortable. Many students choose private accommodation in London as they want their own space that's secure, clean and allows them to concentrate on their university work. We hope this guide serves you well in your search for the best type of student accommodation. And that you find somewhere that allows you to ace your studies!
About Us
At Studios2Let, we manage and rent private accommodation for students in London. We make renting in London easy with fully-furnished studio apartments that come with utility bills included, and no deposits or agency fees. If you need any extra information or advice on renting private student accommodation in London, then please feel free to get in touch and we'll be glad to help.