West Kensington Area Guide
Until recently West Kensington was one of London's best-kept secrets… Don't miss out on this up and coming area if you're looking for an exciting and international London experience! This central yet quiet and residential neighbourhood is well connected to all of Central and West London and is evolving into one of London's cultural hubs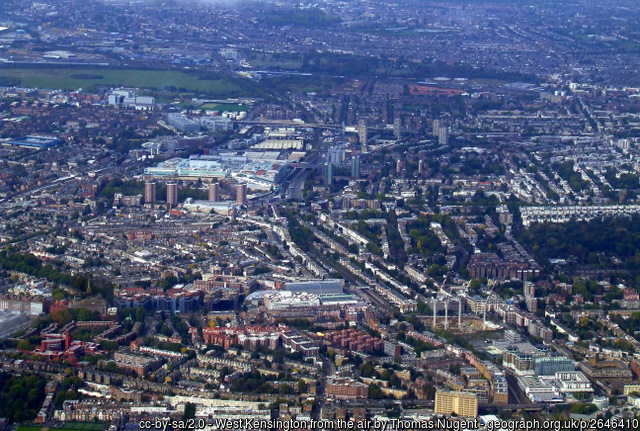 Location
West Kensington is defined as the area between Fulham on its southern border, Shepherd's Bush in the north, Brook Green in the west and Hammersmith in the east. Despite what its name may suggest, not all of West Kensington is in the Kensington and Chelsea district. A large part of it is actually part of Hammersmith & Fulham. The West Kensington postal code is W14, which it shares with the adjacent Holland Park neighbourhood. In comparison to its affluent neighbouring areas, West Kensington is more affordable, but its prime location, easy transport links and pleasant characteristics have led to increased investment in recent years, which in turn added to its attraction. It is also strategically located with easy access to many of London's leading higher education institutions, among them Imperial College with its main campus in neighbouring South Kensington, and its campuses in Hammersmith and Charing Cross hospitals, all within a short commute or even walking distance.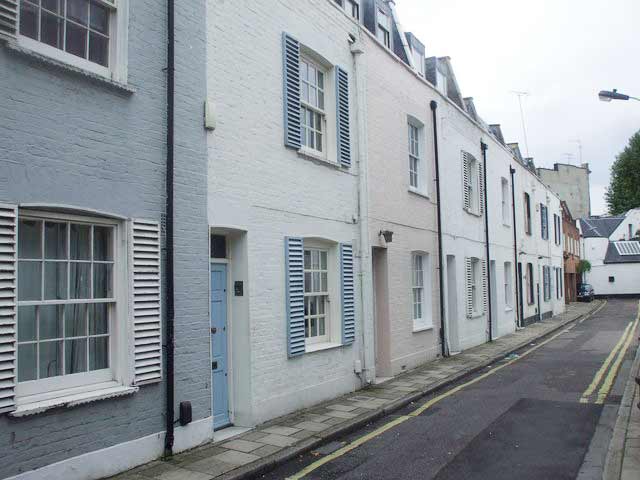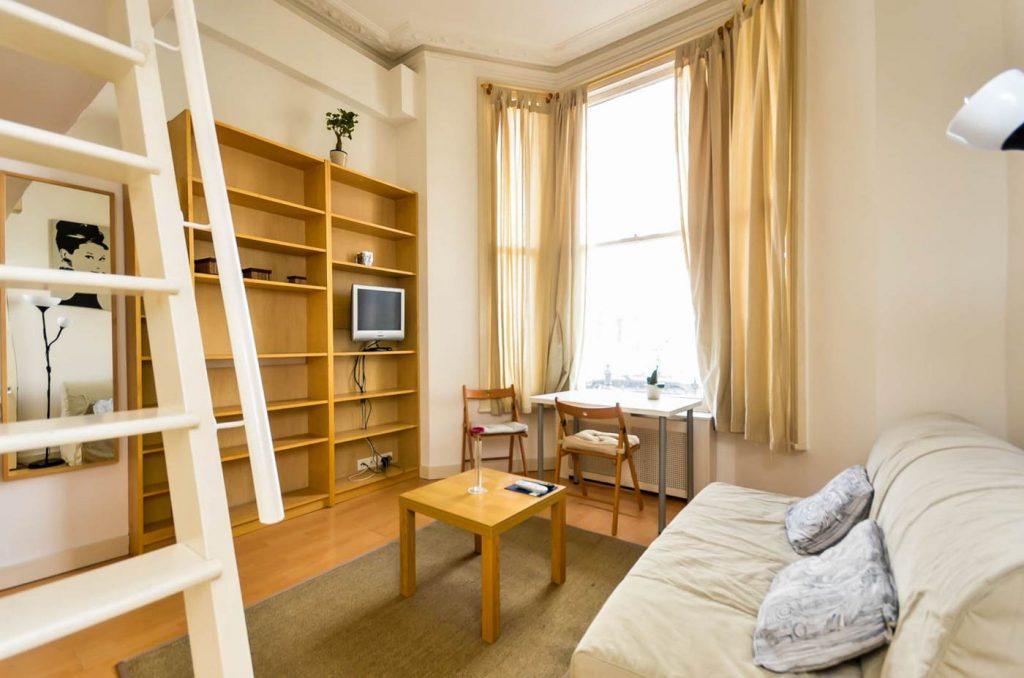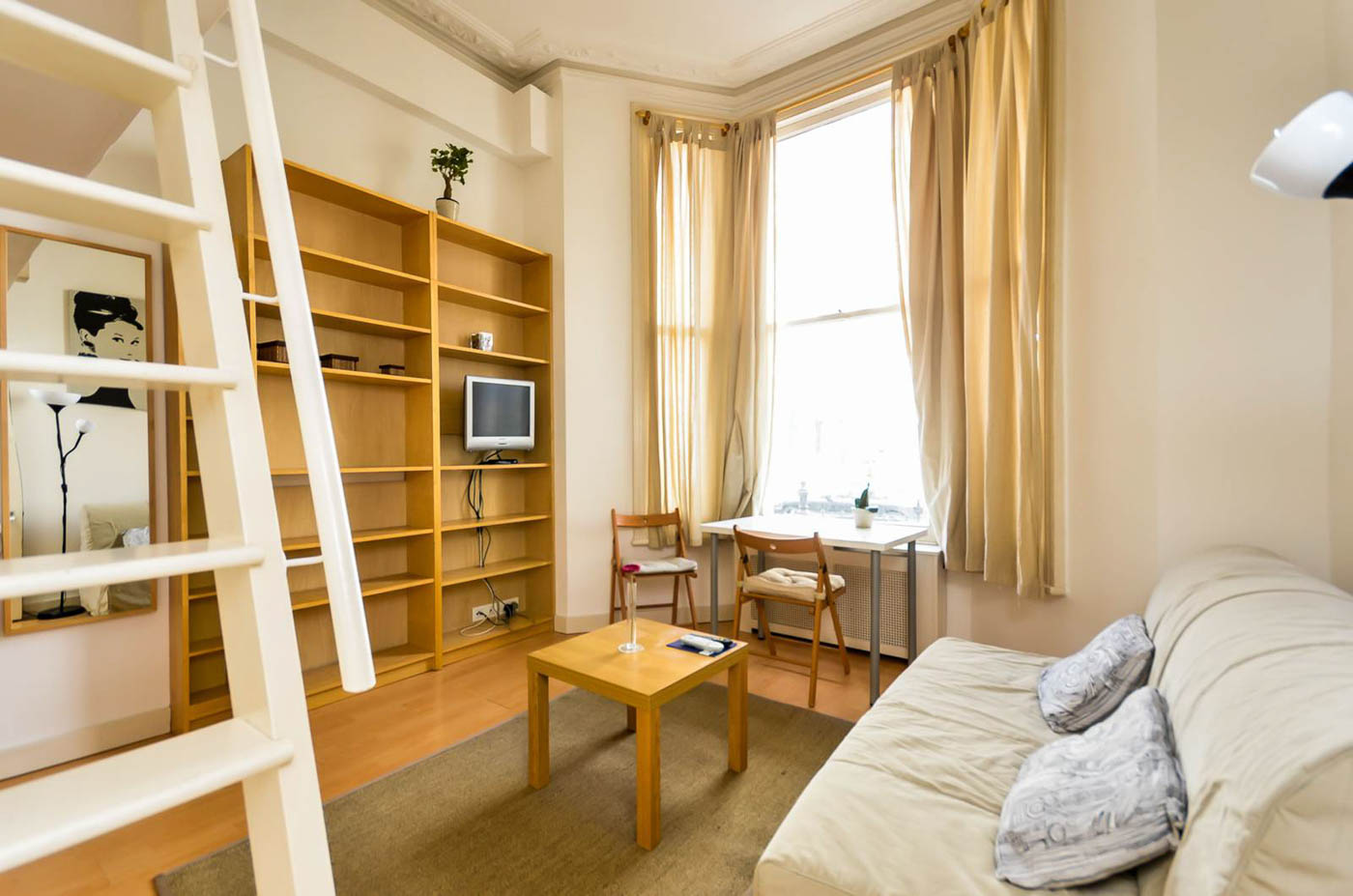 Find a Studio Flat in West Kensington
Browse hundreds of furnishd studio flats for rent in London. All studios come with free WiFi, 24/7 maintenance and utilities included.

Getting to West Kensington
West Kensington has excellent transportation links with other parts of London, especially with anywhere in Central and West London. Its prime location between the Fulham, Hammersmith and Kensington transportation hubs means that West Kensington is exceptionally served by public transport. The West Kensington underground station, which is actually above ground, is on the District Line. It is located on North End Road (B317) close to its intersection with West Cromwell Road/Talgarth Road (A4), this tube station is in Zone 2. The two other nearby stations, Earls Court and Barons Court, are both on the District line and the Piccadilly line. There are quite a few bus routes serving the area, connecting it to other London attractions and transportation hubs, among them Paddington Station, King's Cross station, Notting Hill, Oxford Street and Trafalgar Square. These lines include bus numbers 9, 10, 27, 28, 49, 391 and C1. A night bus, the N9, also links West Kensington with Heathrow Airport via Isleworth and West Middlesex Hospital.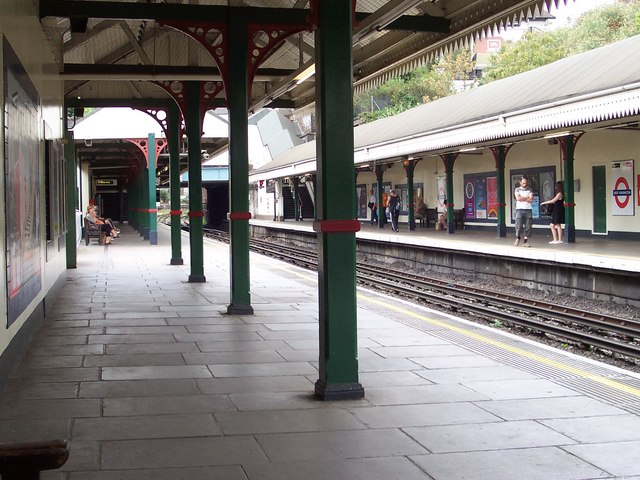 What is West Kensington like?
The residential area now known as West Kensington dates back to the 17th century when impressive buildings started to appear on what was formerly an archery practice terrain (more about the history of this former village here). Nowadays, West Kensington's location on the border of two historic boroughs – Hammersmith & Fulham and Kensington – gives residents easy access to both the luxury and prestige of Kensington and the bustling commerce of Hammersmith. West Kensington is itself a well-established area with a history spanning centuries. It has exceptional Victorian architecture, leading to the preservation of many houses and even entire streets as listed buildings.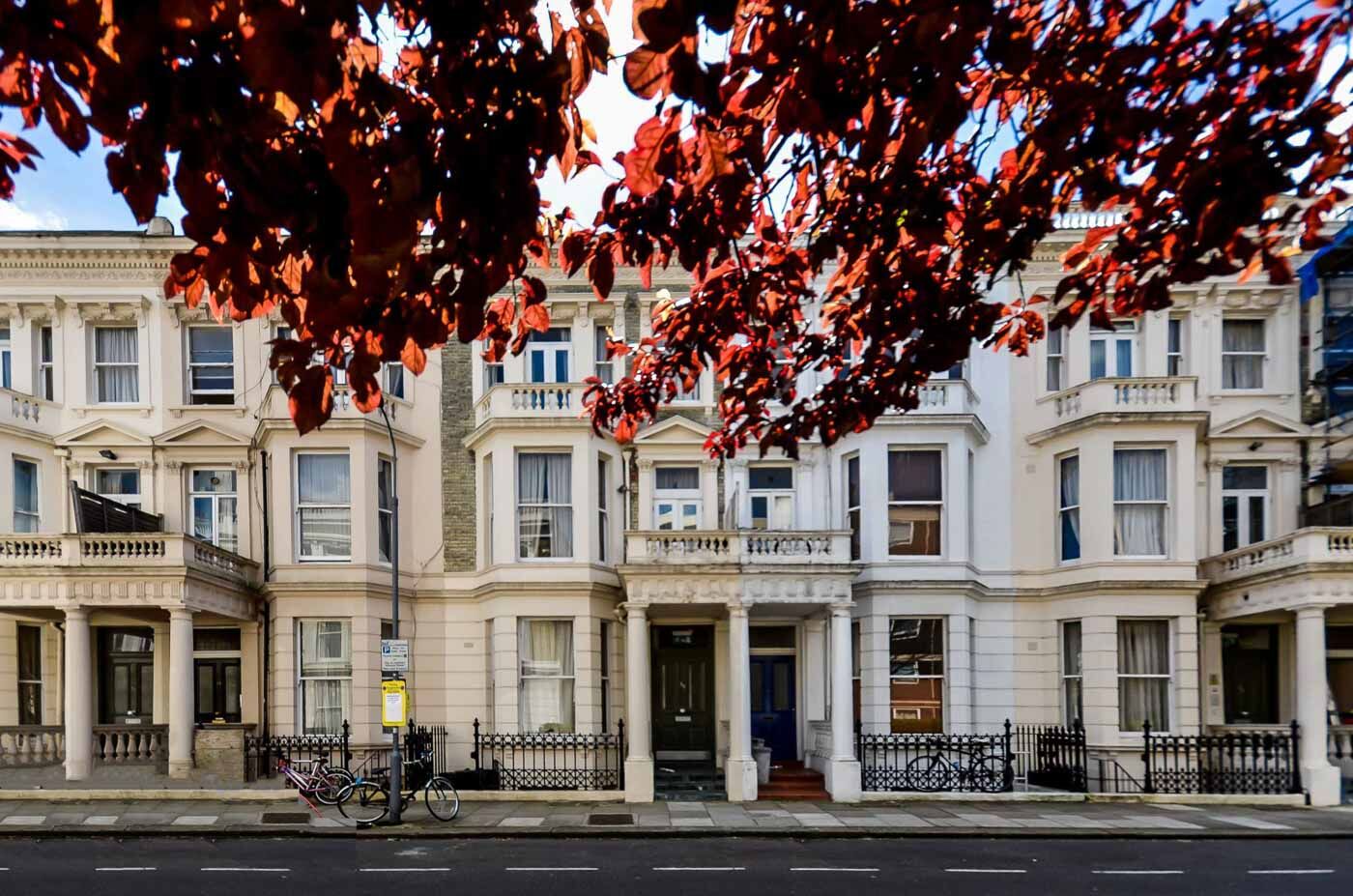 While West Kensington has its own historic character, it has also a growing cosmopolitan nature due to its diverse community, which includes large Antipodean, American, French, Mediterranean, Italian and Spanish populations. There are also many students living in West Kensington due to its proximity to the Imperial College campuses and easy commute to other Central London universities such as King's College and University College London. Asides from students, many young professionals opt for this area: more than half of West Kensington's residents have a degree, and a similar percentage are single. Since the 19th century, West Kensington has become popular with artists and writers. Some of West Kensington's famous residents include Mahatma Gandhi and Jamaica's national hero Marcus Garvey, legendary rock band Queen, the pre-Rapahleate painters Edward Burne-Jones and John Melhuish Strudwick, the poet Yeats, writer Compton Mackenzie and the renowned classical composer Elgar. This mix of history, diversity, and increasing investment and prestige has created a variety of shops, pubs, galleries and other local establishments which are unique and organic to the area. 
What to see and do in West Kensington?
For a quiet residential area, West Kensington packs in a lot of surprising places to shop, eat, and hang out. At its borders, Shepherd's Bush, Earl's Court and Holland Park also offer ample opportunities for shopping, dining, entertainment and recreation.
Shopping
The North End Road, which links West Kensington to Fulham Broadway and is the West Kensington's high street: boutique and speciality shops and eateries, as well as popular high street brands. From the Mountain Warehouse on the southern end of the road, which specialises in outdoor gear, to the Vitamin Shop at the opposite end dedicated to supplements. Along North End Road you can find pretty much anything, from supermarkets to opticians, jewellers and electronics shops. 
The daily North End Road street market is one of the best in London. It has been revamped in 2016 and offers a huge variety of produce from all over the world as well as fabrics and haberdashery. And if that doesn't completely satisfy your cravings, the adjacent neighbourhoods to West Kensington feature additional markets. Neighbouring Shepherd's Bush market is well worth a visit, while Earl's Court has a Sunday farmer's market selling crafted and organic food and other specialities from all over the UK. Two other farmer's markets operate in nearby South Kensington on Saturday and Tuesday.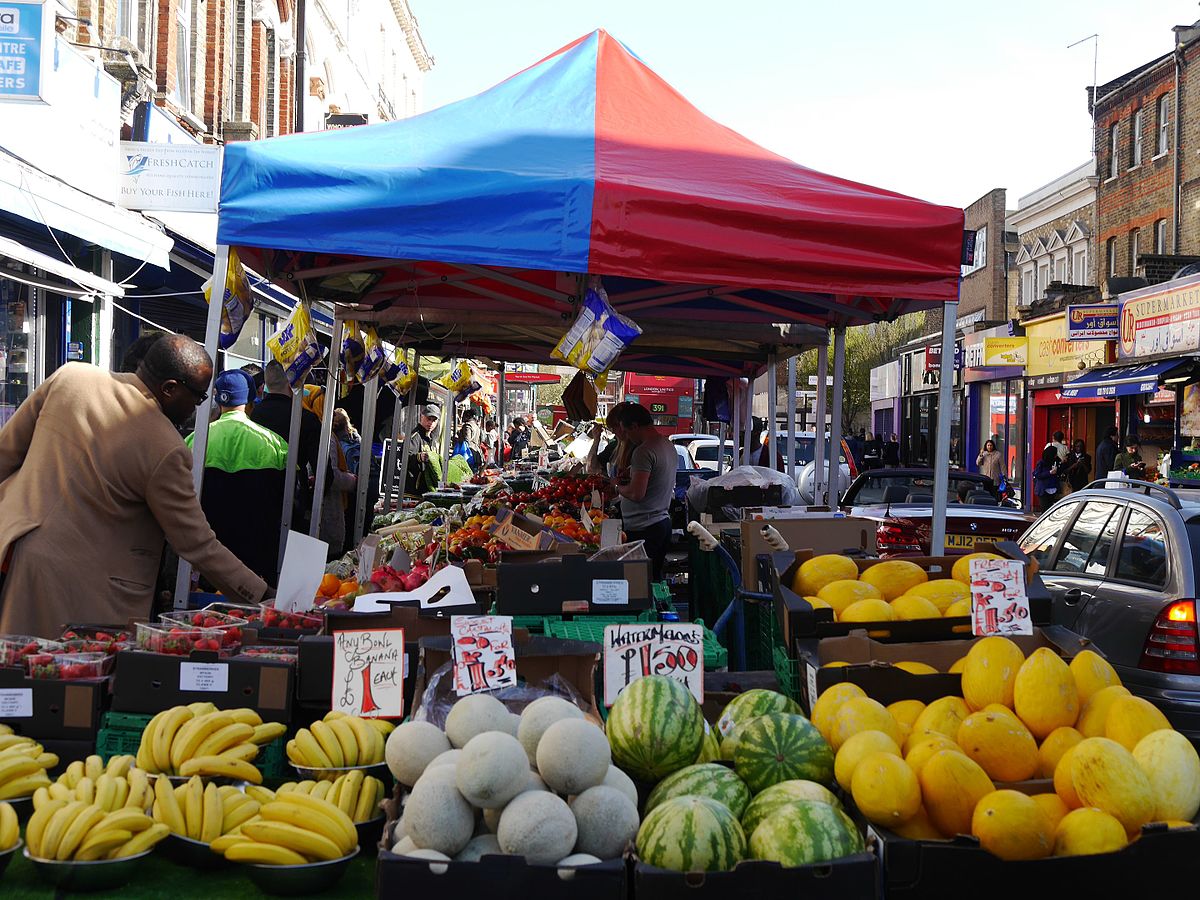 Also nearby, between the neighbouring Shepherd's Bush and Holland Park areas, the massive Westfield shopping centre, London's largest covered mall, features hundreds of shops including all the large high street fashion retailers.  
Art and culture
The Olympia exhibition hall, with its own tube station (operating only on weekends), is a famous conference centre established for more than a century. It houses large scale trade conventions and public events.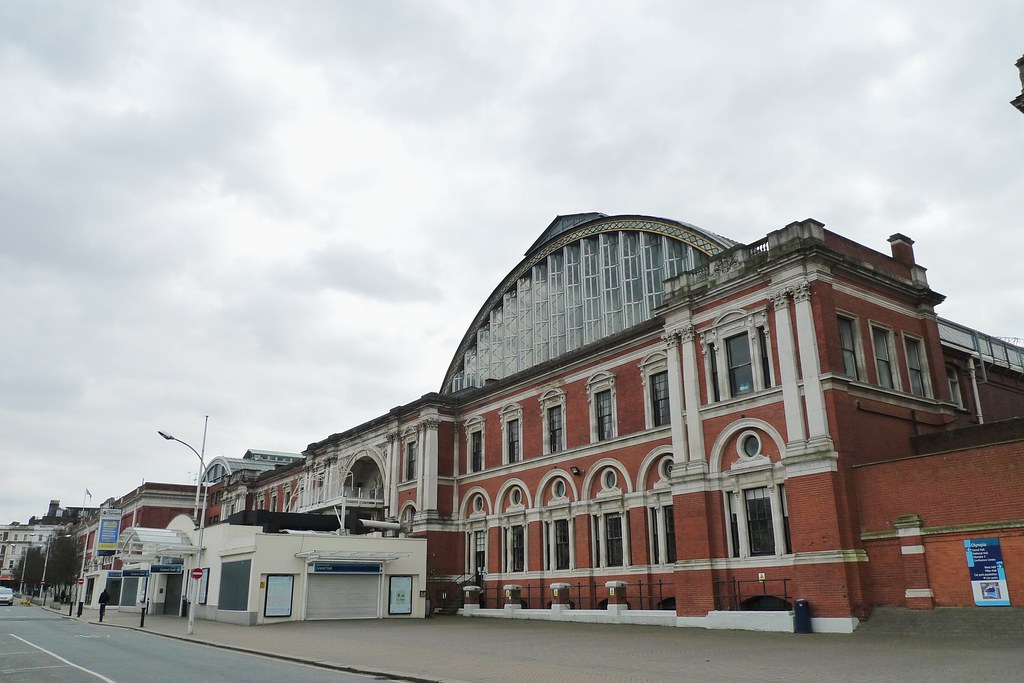 Baron's Court Theatre is located in the basement of the Curtains Up pub and is an intimate venue for classic and contemporary plays.
Finborough Theatre in the adjacent Earl's Court, also located above a local pub, is an independent and highly acclaimed theatre with a groundbreaking repertoire.
The Bhavan is an Indian culture, art and heritage centre that hosts a programme music concerts and other cultural events, celebrating Indian festivals and offering classes in classical Indian dance, music, languages and even yoga!
For art lovers, the Arthill Gallery, housed in an impressive former church, features contemporary art from emerging and established artists. In neighbouring Holland Park, you can also visit Leighton House Museum is a Victorian studio and residence of the painter Fredric Leighton, housing a pre-Raphaelite collection including many works by Leighton himself. 
Also in Holland Park, the Design Museum offers a large collection of historic and contemporary artefacts, with free admission to exhibitions and an abundance of activities and events. While  South Kensington, reached via neighbouring Earl's Court, you can find some of London's most attractive museums: the Natural History Museum, the Science Museum, and the Victoria and Albert Museum.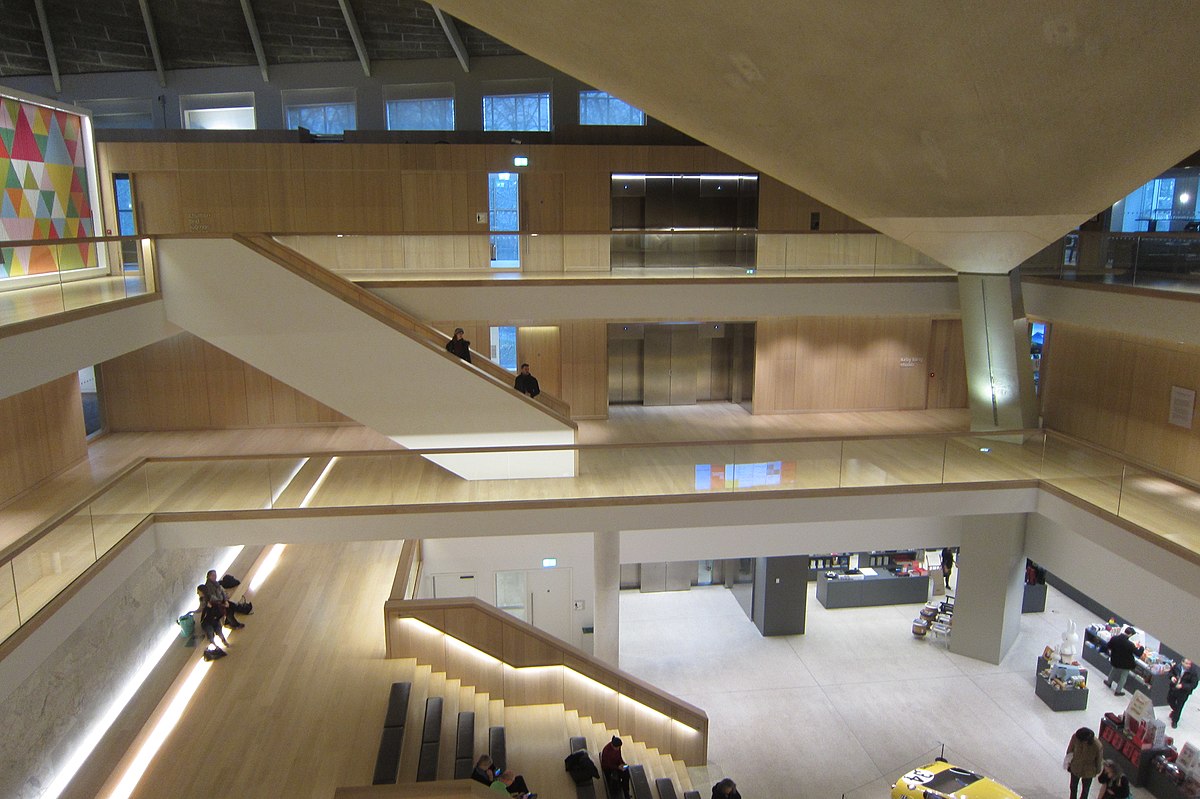 Although West Kensington doesn't have its own cinema, it is practically surrounded by cinemas in its adjacent neighbourhoods, and you'll be spoilt for choice for a night at the movies. 
Restaurants and cafes
West Kensington is a foodie's heaven, with dining options that just far too many and too varied to list here. Some of West Kensington's best reviewed restaurants include the Filipino style Romulo cafe, the Thai Eat-Aroi, the Italian Il Portico and Pergola Olympia, and the Indian Miran Masala and Karma restaurant. The Wassouf Lounge is a cheap and delicious Lebanese eatery on the North End Road. If you love East Asian food, sample the menu at  Simya Korean, which is also vegetarian- and vegan-friendly. Head to the acclaimed 222 Vegan Cuisine for purely plant-based delicacies or to the Crepe Factory for a made to order a selection of crepes.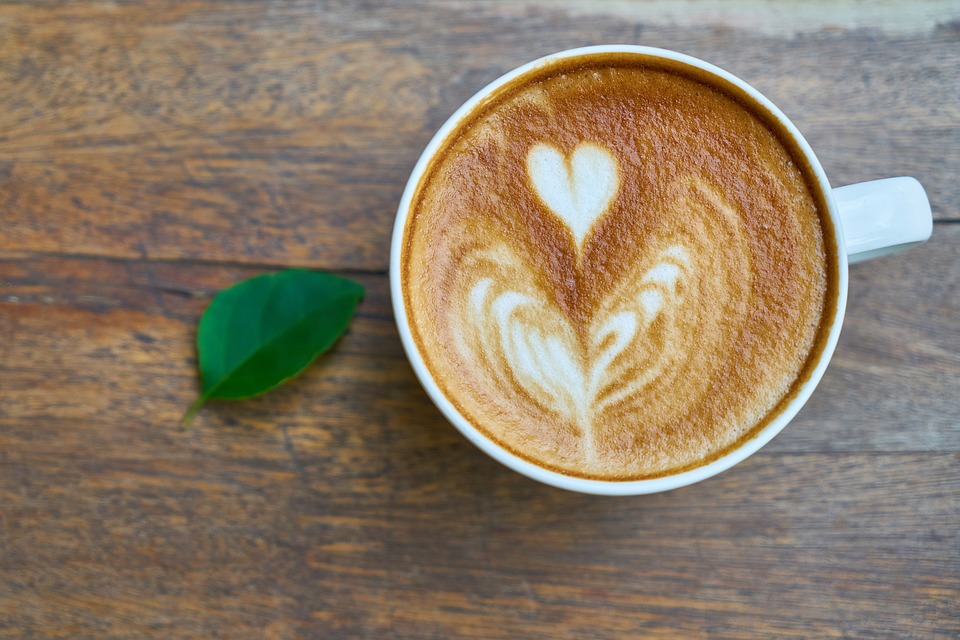 For your coffee run, you can choose between Blue Cafe, BITE cafe, Cafe Continente, L'Élysee artisan cafe and patisserie or the Oriental-style Jaffa Bake House, to name but a few options. 
Pubs, bars and nightlife
West Kensington has an abundance of "locals", well-established classic British pubs, as well as more modern bars and gastropubs. Some of the most famous include the Curtains Up pub, which, besides being home to the Baron's Court Theatre, is also a popular drinking and dining spot. For sports fans, the Famous Three Kings pub hosts sports viewing events hugely popular with West Kensington's Australian and New Zealander communities. 
The Colton Arms is a family run pub of more than 50 years vintage and West Kensington's "village local". Near the Olympia Exhibition Hall, The Hand & Flower is a traditional, nearly 200 years old pub with a boutique hotel on top. Also close to the Olympia, on the North End Road,  The Cumberland Arms is a gastropub with a Mediterranean menu, while The Hansom Cab is a craft beer house formerly owned by media personality Piers Morgan. Other pubs include the Albion,  the Clarence, with live music on Sundays, and the Old Oak.
For live music, check out the intimate Nell's Jazz and Blues bar not only offers live jazz and blues but also other musical like soul, funk and reggae. Don't forget that neighbouring Earl's Court, only a 15 minutes walk from West Kensington, has a huge amount of nightlife and entertainment options. And of course, West Kensington's excellent transportation links mean that the nightlife of central London is easily accessible.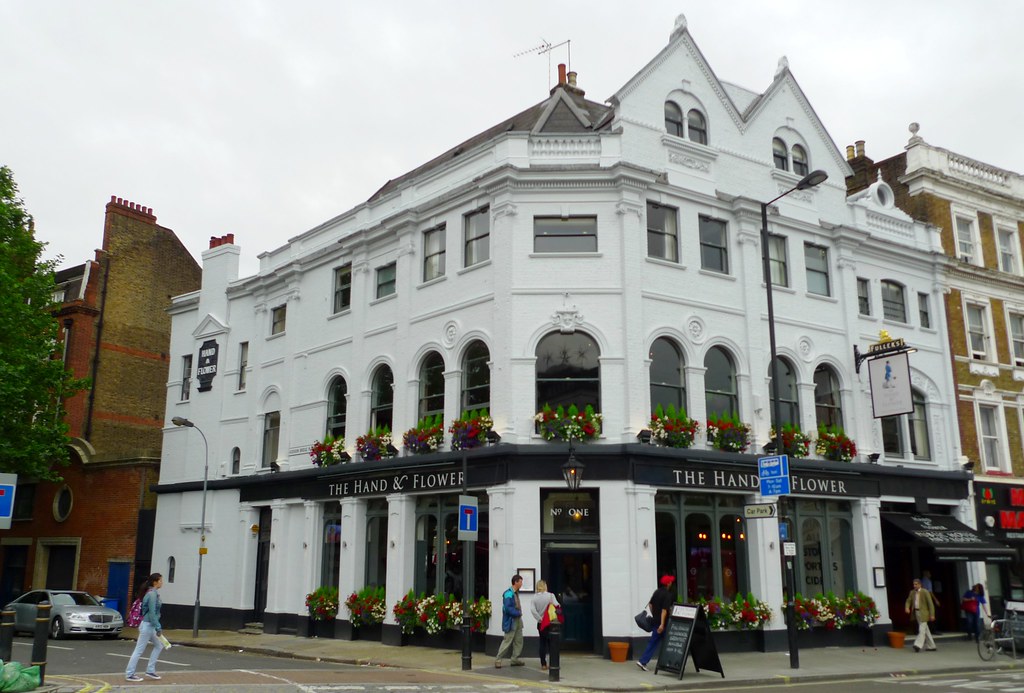 Sports and recreation
The Queen's Club is a renowned and highly exclusive private racquet sports establishment and the oldest multi-sport club worldwide. Nowadays it is devoted exclusively to tennis, squash, lawn tennis and rackets. The club is notoriously difficult to gain membership to, but you can view top-level tennis games, as it the Fever-Tree championships, an annual pre-Wimbledon tournament.  
In the adjacent area of West Brompton, you'll find the Stamford Bridge stadium, home of the Chelsea Football Club. This legendary stadium has seen FA Cup Finals, FA Cup semi-final, international rugby and cricket matches, and even baseball, America football and greyhound. The stadium has a huge capacity, with a record attendance of more than 80,000 fans. Asides from watching premier-league and international matches, you can enjoy guided and audio tours around the stadium.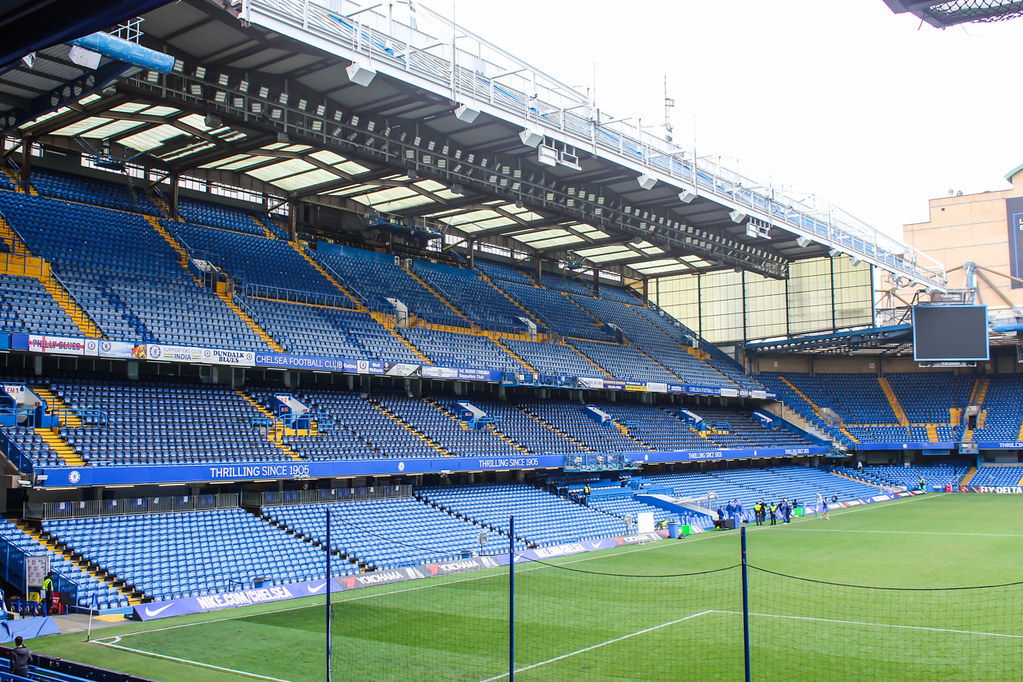 For martial arts fans, the Gracie Barra is a specialised Brazilian Jiu-Jitsu school with classes for all levels and ages. At the Kensington Olympia, the F45 is a members gym which specialises in group functional training (high intensity and circuit training lasting, as its name suggests, 45 minutes). The Charing Cross Sports Club near Charing Cross hospital has a large pool as well as a wide range of other sports facilities. The Lillie Road Fitness Centre offers a large number of sports activities, fitness classes and spa and health treatments. Also on Lillie Road, Virgin Active is a well known gym and fitness franchise. At the Queen's Club, West Kensington Pilates offers classes, and there are many other options for sports or personal training in the area. West Kensington features three small parks – Normand Park, Marcus Garvey Park and Gwendwr Gardens – where you can grab a book and a blanket to relax on sunny days. Nearby, of course, are some of London's grand parks which offer great opportunities for walking, cycling and jogging. You can combine a relaxing visit to Holland Park with the bustling commerce of luxury and speciality shops in shopper's paradise of Kensington High Street. Kensington Gardens in South Kensington are not far off and are famous worldwide for their beauty and charm. 
Living in West Kensington
West Kensington is an attractive and fascinating area of London and a great area to live in.  Considering its great access to all of Central and West London and its own well-established character and attractions, West Kensington not as expensive as other West London areas. On average, flats in West Kensington are rented out for £376 per week, but this reflects a wide range of prices, from around £275 and up to more than 500 that depends on the size and quality of the property. Studio flat rentals generally cost between £275-£400 per week. Finding quality studio accommodation in West Kensington is something that we specialise in. Studios2Let.com are a great source of information for those looking to rent a studio in West Kensington. Moving to West Kensington will enable you to experience London life at its best and most affordable. If you need some extra information and advice on renting a studio in London, be sure to visit our website and get in touch with any questions.
About us
At Studios2let.com we specialise in renting studio flats in London for 6-12 month periods. If you're looking to rent in West London contact us and we'll be glad to help.