Moving to London for work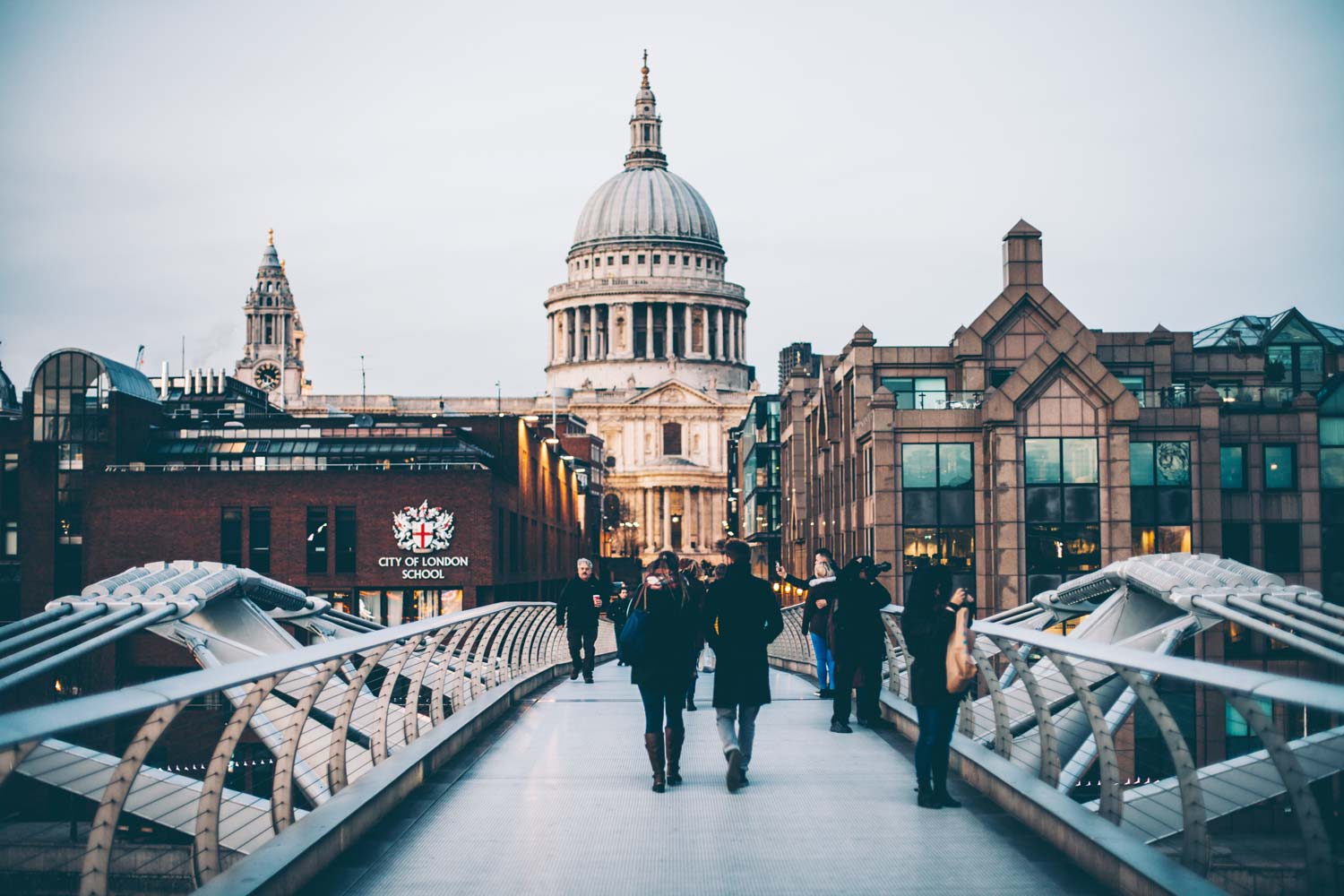 Congratulations on scoring your first job in London! Now onwards and upwards to your first London flat so you can get off to a flying start. In this post, we've lined up everything that you should do and consider when looking for and renting a flat in London. From choosing where to live in London to understanding rent costs, this guide will accompany you as you navigate the dynamic London flat rental market.
When should you look for a flat in London?
Practice makes perfect, right? Not necessarily if you're looking to rent a flat in London. You might be ready to secure a flat months before your planned move. Unfortunately, most landlords will not be interested in renting a flat so far in advance. This means that looking months ahead is a waste of your time. You will likely not get anything confirmed until about 6 weeks to a month before your move. This is the time span that we recommend to start looking for a flat to rent in London.
If you're looking for security or just don't like making decisions under time pressure, you might want to consider a short term rental until you find a permanent base. Agencies for short term rentals for students and young professionals will have a better understanding of your needs. They'll also cater to professionals who need to return after their projects have ended.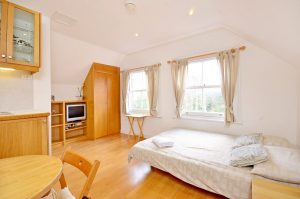 Relocate to London For Work
Browse hundreds of furnishd studio flats for rent in London. All studios come with free WiFi, 24/7 maintenance and utilities included.

Where to live in London
London is huge, so which area should you be focusing on? You have to narrow your search, otherwise you will be swamped with information. London is divided into zones, boroughs and neighbourhoods. If you don't limit your flat search it'll be like searching for a needle in a haystack.
The most important factor will be the distance or travel times to your new job. Check your expected travel times on public transport. Don't forget to factor in waiting times when it comes to public transport.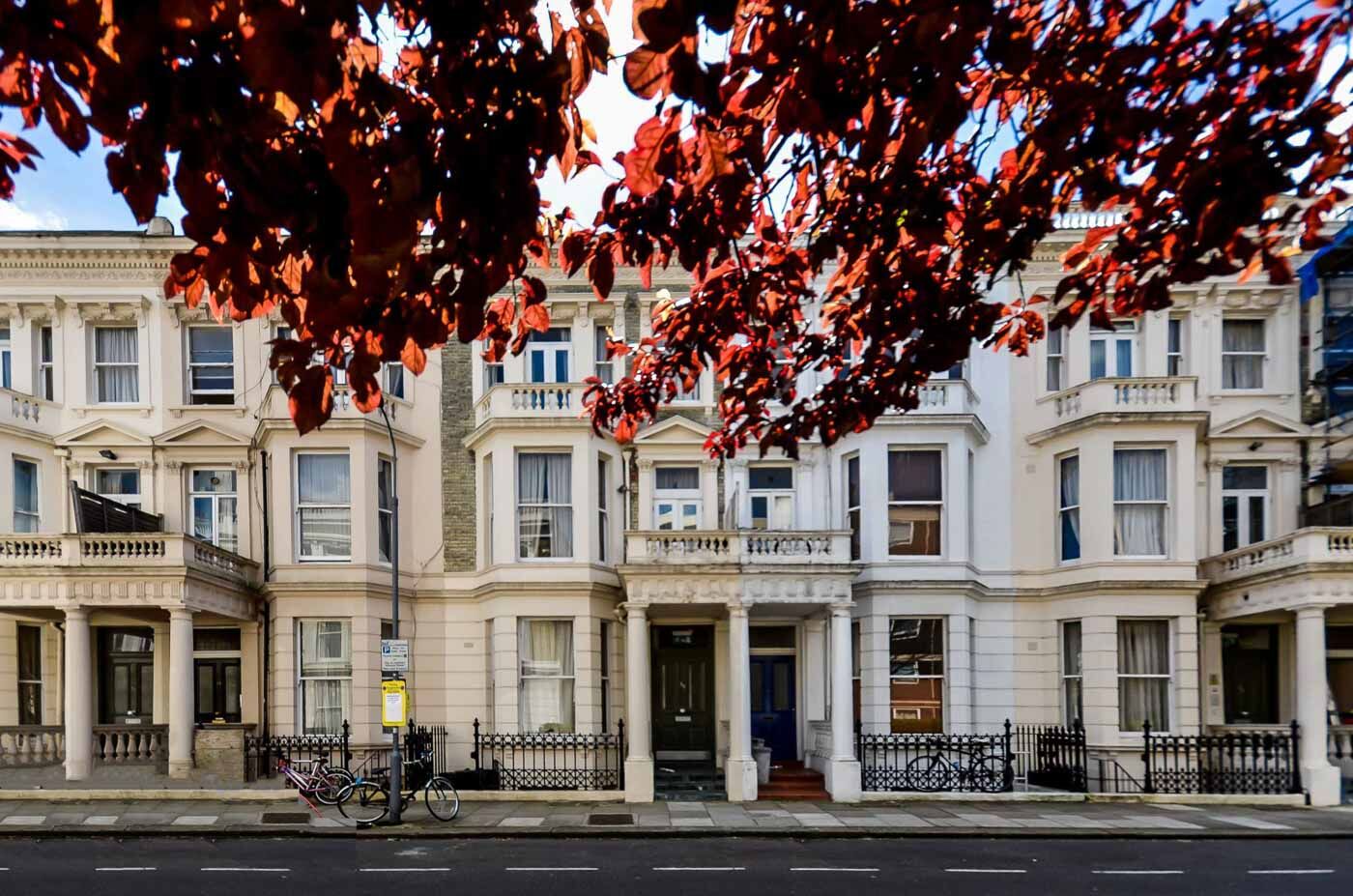 Which parts of London are the safest?
The other equally important factor, which you shouldn't compromise on, is safety. Pick an area that is safe and that you would feel welcome in. You can view detailed data of crime statistics published by the Met Police about each part of London.
Local amenities in London
Once you make sure that the area(s) you've chosen are well connected to your workplace and generally safe, look at how close are the flats are to the local high street, supermarkets and other places that are important to you (would you like a jog in the park each morning, or are fresh croissants more of a priority?). For a more holistic view try Findahood, a website that lets you "find your perfect neighbourhood" by filling in a list of criteria ranging from your preferred age group to crime rates and costs. You can also use this tool in reverse by feeding a postcode and checking its characteristics.
What kind of accommodation should you rent in London?
Before you start looking for a flat you have to establish what you're looking for. Is it a studio, a one bedroom or shared accommodation? One bedroom flats are generally the most expensive, while shared flats are the cheapest option. Studio flats are, in general, good value for your money. You can rent your own apartment with maximal privacy while sparing the high cost of a one bedroom flat. Your choice or preference will depend of course on your budget. Costs are connected to the location (the better and better-connected the postcode, the higher the rent). In general, renting in Zones 1 and 2 (Central London and its surrounding boroughs) is more expensive than in the four other travel zones (3-6). In some of the best areas, you may not be able to afford living on your own or renting a one bedroom flat for yourself. Moving further from well-connected and central areas will enable you to get more square meters for your pound. However, moving further would increase your travel costs and time wasted commuting. Above all you must make it easy on yourself. Starting a new job in London is intensive and you should take good care of yourself after work hours.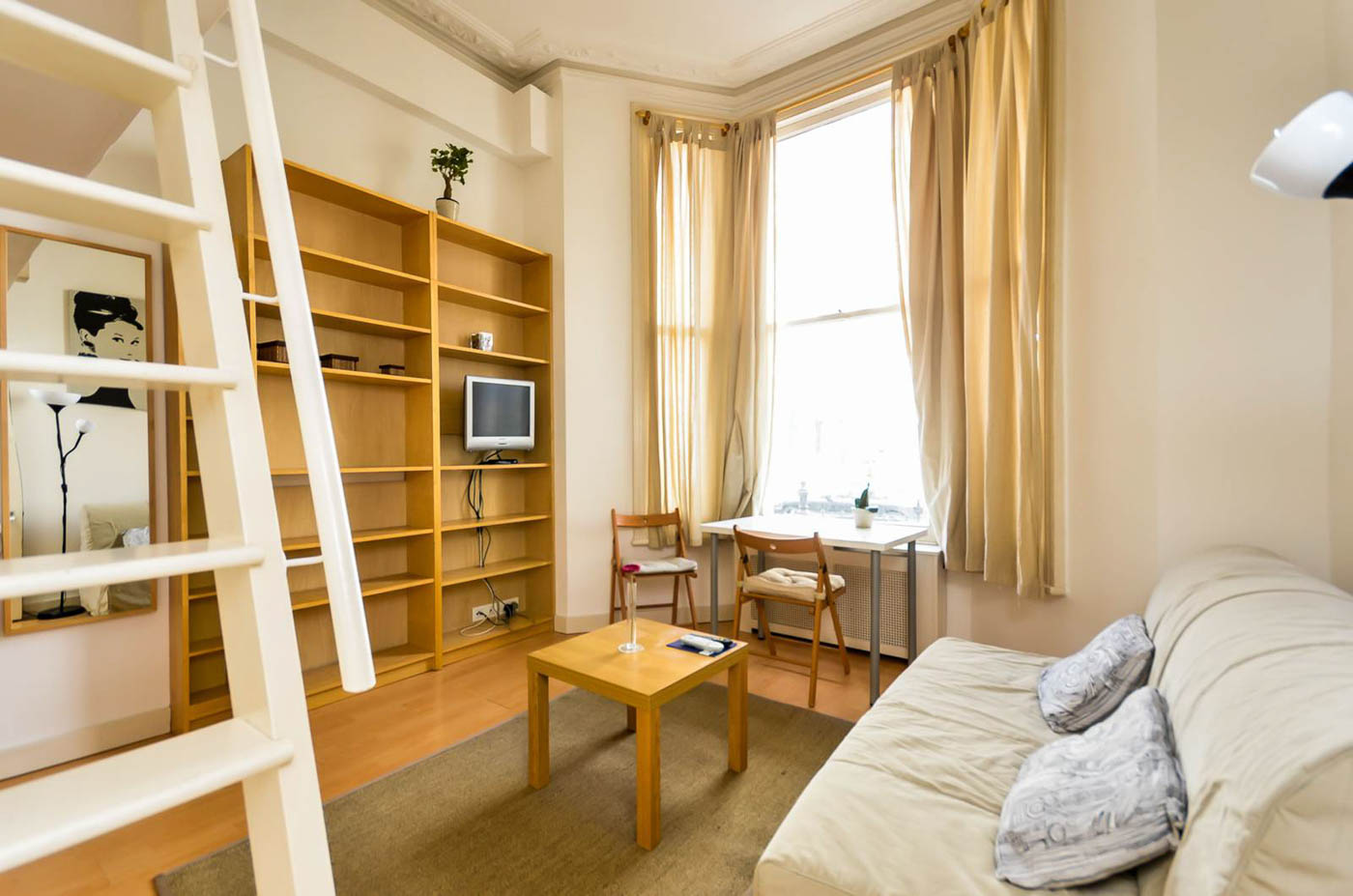 You also need to decide on whether you're looking for an unfurnished flat or semi- or fully-furnished accommodation. This depends on your lifestyle and general future plans. If you're fresh out of university with a recent past of living in halls or shared accommodation, you might not have all the equipment and appliances that you need. Those are worth purchasing only if you have long(ish)-term plans to settle down in London. But if your contract is temporary or you view your new job as a starting point, you might need to be dynamic and keep your possessions minimal. This also depends of course on whether you are moving to London alone or as part of a couple with a shared budget. The most hassle-free option is a fully-furnished flat, which contains everything you would need to begin your life in London as soon as you move in.
How to find a flat in London?
For shared accommodation, London's leading website is SpareRoom, with more than three million subscribers. Two newer sites, Badi and IdealFlatmate specialise in matching potential flatmates on the basis of character and preferences. RoomGo, another website focused on tenants, matches you up with potential housemates based on your Facebook profile or personal information that you feed into it. Gumtree, a huge online message board listing just about anything you can think of, also has flatshare advertisements. You should, however, be careful when responding to these ads, because they are not verified by the website (anyone can put up an ad, basically). So don't meet people alone in unknown locations, just as if you were using a dating website. Also never transfer money, as the ad could be a scam).
When you look for shared accommodation, it's really important not to take rejection personally! You are essentially in an interview/audition with possible housemates. You can't blame them for being picky about who they will be sharing a bathroom, a kitchen and general living space with. But don't forget to be selective in finding flatmates as well – in the best case scenario, a good flatmate can become almost like a family member.
For both shared and private flats, the UK's most popular website is RightMove, which lists properties leased out by estate agents and has more than 120 million visits per month! Its newer competitor Zoopla, which has about half the traffic, is a more complete alternative that lists local information on the area and lets you compare data in a search engine of its property listings. OpenRent is a site which aims to provide an alternative to giants Rightmove and Zoopla and specialises in rental properties alone.
If you're drowning in all those options despite picking your area(s) and accommodation types, you can also pick a letting agent to find accommodation for you. Keep in mind that you will have to pay a commission when they find a flat for you, and read any contract you sign with an agent carefully. Recently a long list of hidden charges surrounding renting a flat and even terminating a lease via estate agents have been made illegal by the UK government. Nevertheless, there might be some charges that aren't obvious at first sight. Allagents is a website that allows you to compare letting agents, among other things by customer reviews (although there has been criticism about selective review publishing in this site). If you're looking to rent a studio flat in London we offer hundreds furnished studios in Central, West and North London. What makes us different is that we are not agents, we rent them directly to you. We also have a dedicated maintenance team that responds directly to all enquiries. You'll find our contact details at the bottom of this article if you'd like to know more.
What should you look for in a London flat?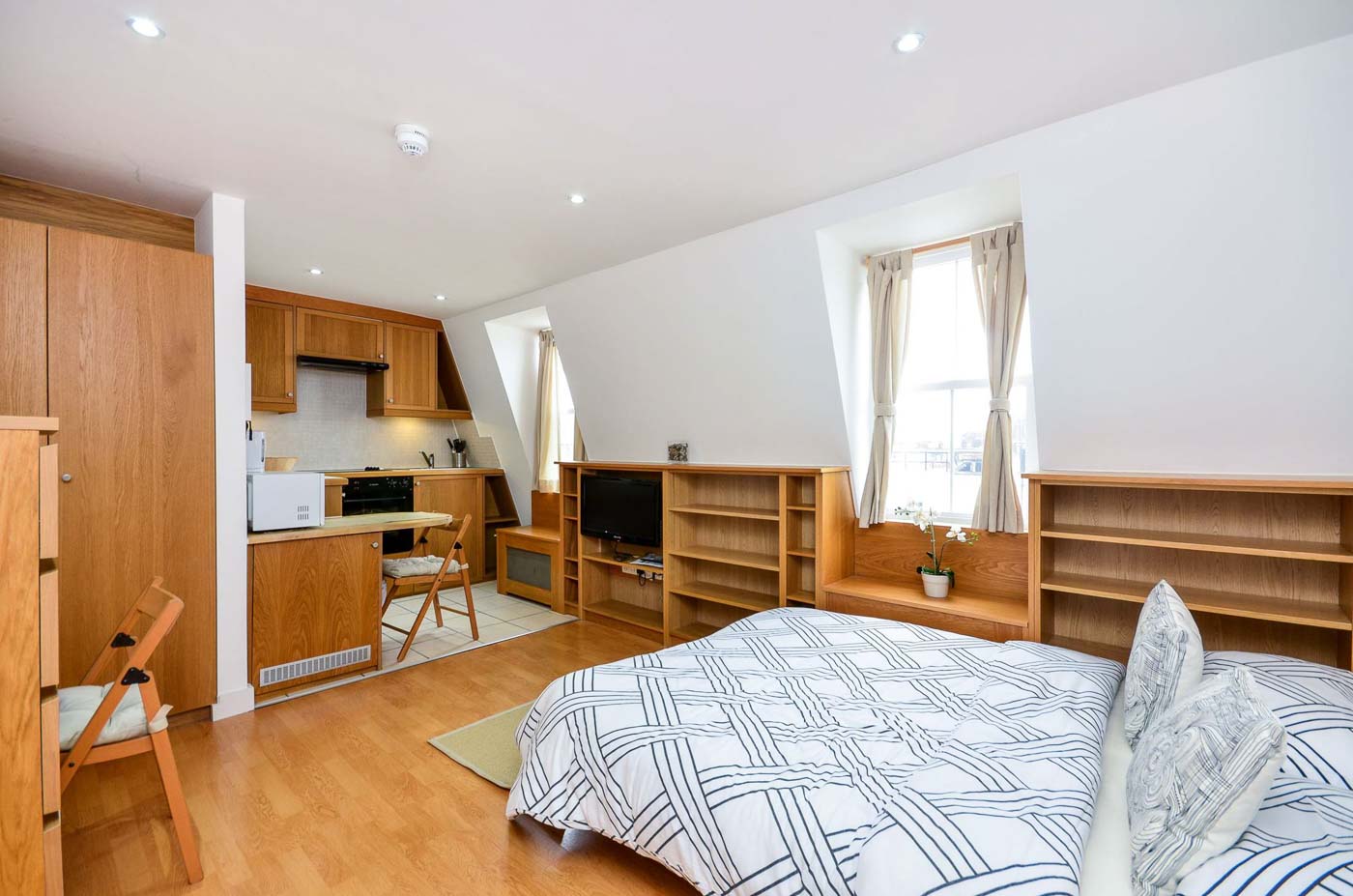 Asides from a match with potential flatmates in the case of shared accommodation, there is a checklist of the most important details and factors to consider when picking a flat. Of course, in an ideal world, you would have the time to make sure that all your demands are met. In reality, you'd be under time pressure to make up your mind before someone else jumps in to rent the accommodation. That is why we've listed only deal-breakers: essential things that you really shouldn't compromise on.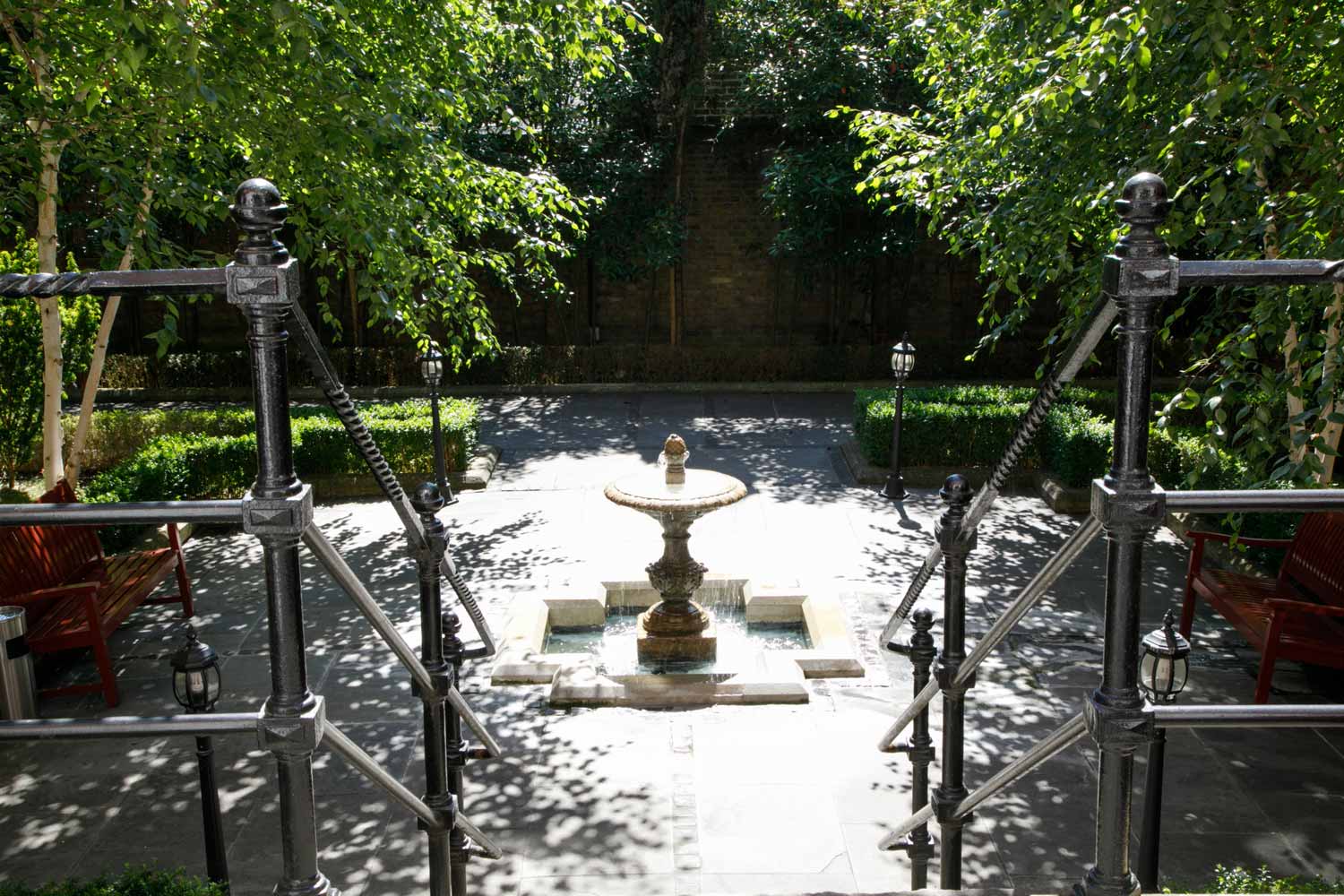 Peace and quiet: whether you'll be sharing or living alone, make sure that you have your own corner where you can relax, entertain friends and most importantly sleep undisturbed! So if you'll be sharing, keep in mind that noise from neighbouring rooms can intrude on your space, for example, a toilet flushing right behind your bed or "night owl" flatmates. If you'll be living alone, try to get an impression of the neighbours. A crate of empty beer bottles by the door, for example, is a clue to a lifestyle that might not match your work agenda. Ideally, the landlord or agent would be able to tell you a bit about the neighbours, especially if they operate more than one flat in the building. Consider also that ambient noise from outside the flat (buses, trains, heavy traffic or just a shop downstairs accepting deliveries at the dawn) might be disturbing as well.
Safety: never compromise on your security. Check that the entrances to the flat and to the building are secure. There should be adequate lighting for when you come and go in the dark. You should have a separate key or fob for the building entrance and ideally, it would be covered by CCTV. The outside door of the building should have an entry phone system. The best ones allow you to see who you're letting in from the street.
Convenience: The basic requirements from any sort of accommodation are good heating, insulation, lighting and ventilation. Add to that general maintenance issues such as doors that shut properly and shower drains that actually drain water. The flat that you choose should be clean and well maintained (if you're looking to share don't forget to discuss the cleaning schedule!). Make sure that you can contact your landlord easily with any maintenance issues. An experienced landlord will be ready to deal with any emergencies promptly. If you do decide on a fully-furnished studio, find out what is included to start life in London.
London is a great city and a fantastic place to work and develop. For that, you also need a decent place to call home. The London rental flat market reflects the size of the city and its dynamic population. It is easier to navigate if you know where and what to look for. We hope that this post will help you choose the right home for you as you begin your career in London.
About us
At Studios2let we manage numerous fully-furnished studio flats in London without a go-between agent. We rent to many professionals in some of London's most central and desirable areas. If you need extra information or advice on choosing the best places to live in London be sure to visit our website and get in touch with any questions. We hope you'll find the best home base in London to launch your career from.