Is it Better to Rent a Furnished Flat in London?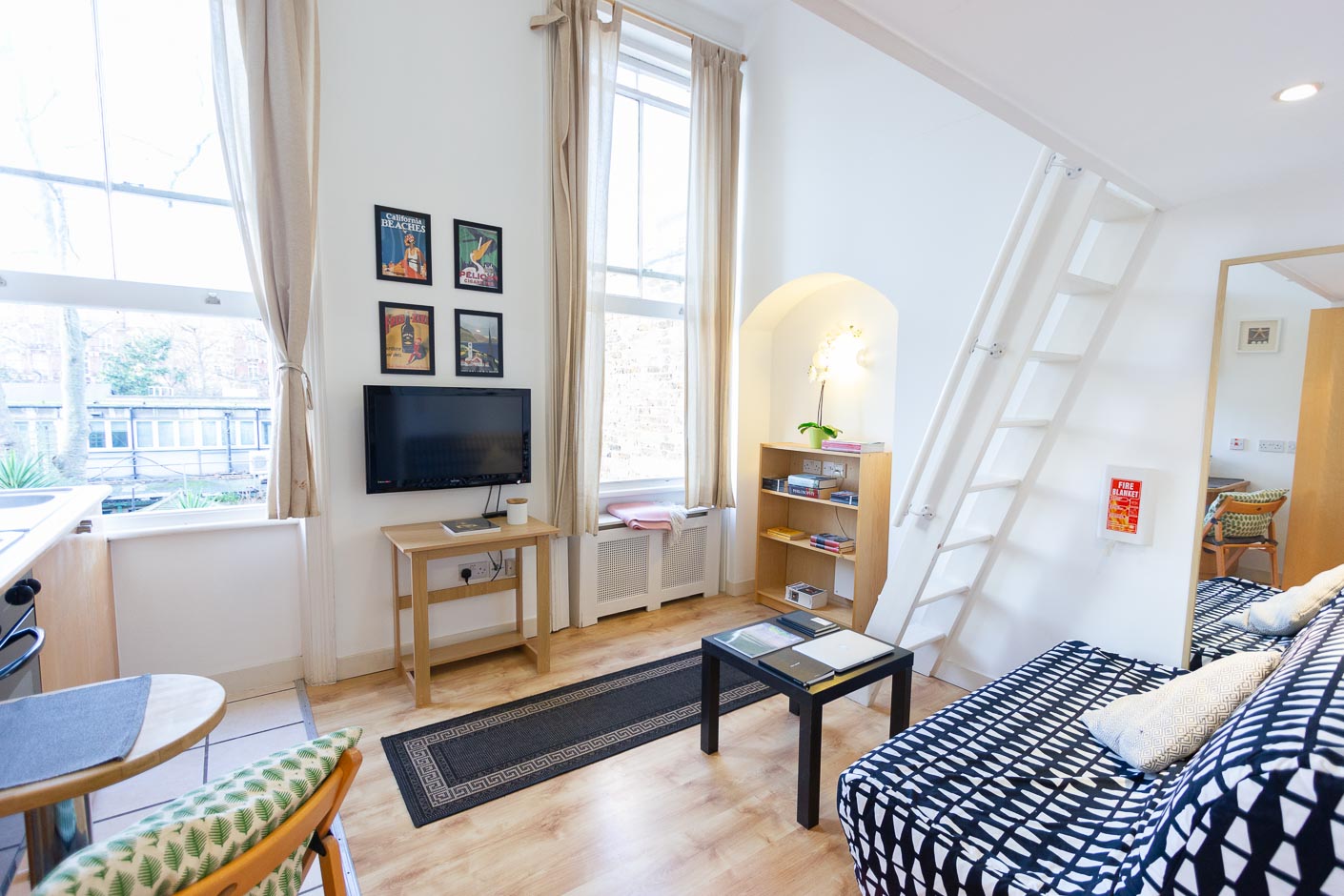 When searching for the perfect flat to rent in London, there are lots of factors to consider – one of these being whether to rent a furnished or unfurnished property. The ultimate decision on this will depend on your exact needs at the time of renting. We have put together an easily digestible guide to help you decide.
The Difference Between Furnished and Unfurnished Tenancy Agreements
First thing's first, it's important to get an understanding of the difference between furnished and unfurnished tenancy agreements. For example: what's included, what isn't included, and the type of tenant that is suited to each option. This will allow you to get an idea of whether a furnished or unfurnished flat is best for you.
Furnished Tenancy Agreement
A fully furnished flat will contain all white goods (main appliances) such as a cooker, a fridge/freezer, and a washing machine/tumble dryer. It also comes with bathroom fixtures, carpets or other types of flooring and curtains or blinds. You can also expect main items of furniture throughout the property such as sofas and armchairs in the living room, table and chairs in the kitchen/dining area and beds, wardrobes and chests of drawers in the bedrooms.
Some other items may be included such as soft furnishings, kitchenware, kitchen appliances, an iron and a TV. However, these don't necessarily come as standard, so it is best to check with your agency or landlord on these details. One landlord might provide more than another, but the general idea is that a furnished property comes with all that a tenant needs to live comfortably.
A furnished tenancy agreement is therefore great for first-time renters, students and professionals who do not have their own furniture and want the freedom to move from property to property easily. People looking to rent in cities such as London, for example, are attracted to furnished flats for the flexibility that it gives them to up and leave whenever they want.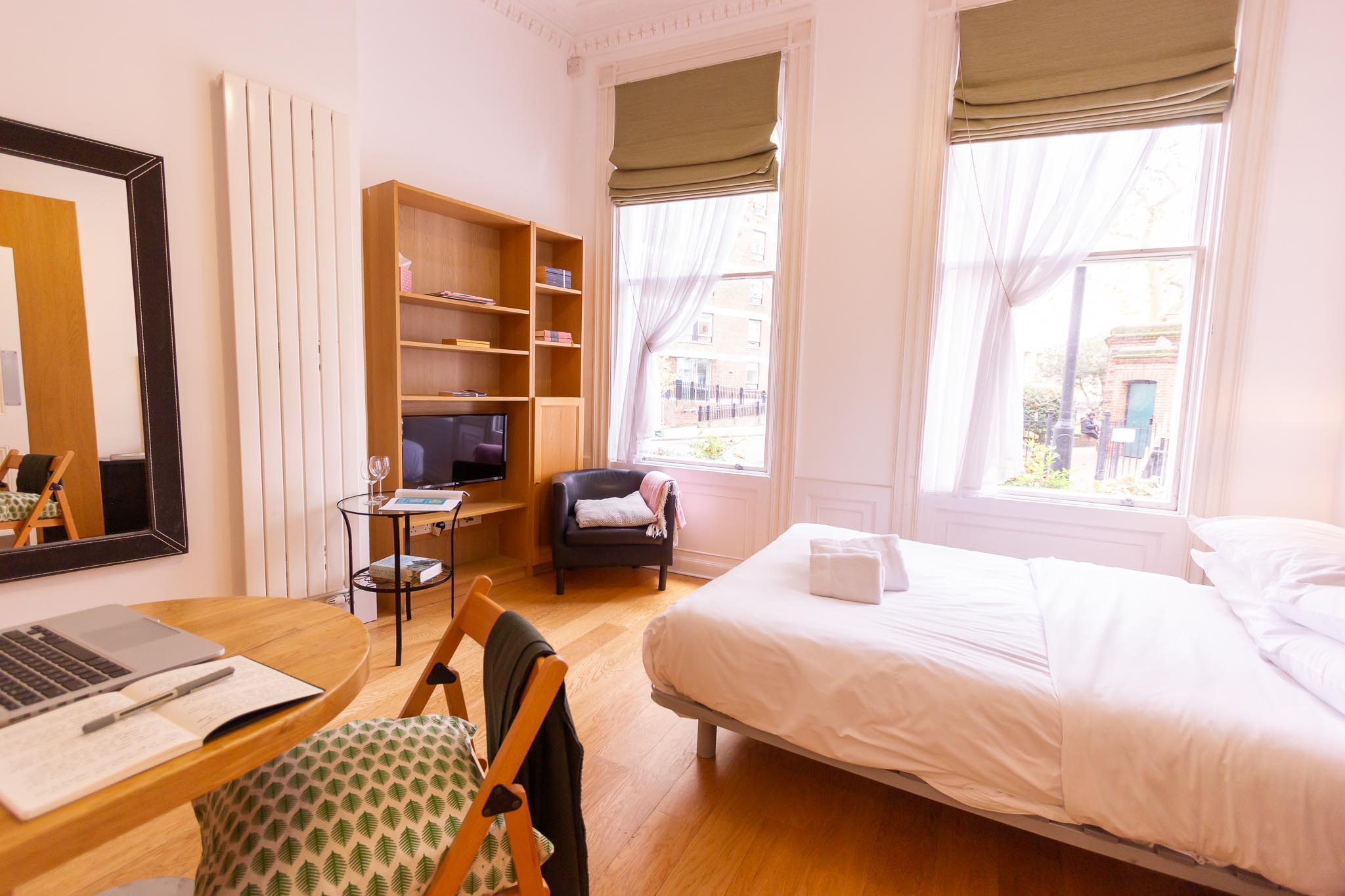 Find a Furnished London Studio
Browse hundreds of furnished studio flats for rent in London. All studios come with free WiFi, 24/7 maintenance and utilities included.

Unfurnished Tenancy Agreement
Generally speaking, an unfurnished flat is more limited. It includes nominal fixtures and appliances, such as a fridge and cooker, carpets or other types of flooring, curtains or blinds, and basic kitchen and bathroom fixtures – but no items of furniture such as beds or sofas, or smaller items like cutlery.
An unfurnished tenancy agreement, therefore, is great for people who have their own furniture or want to invest in this. This is a good option if you have the disposable income to do so and you know that you want to rent unfurnished properties long-term, or maybe even buy your own property.
Part Furnished Tenancy Agreement
You thought you just had to choose between a furnished flat and an unfurnished flat? Well, no, there is a third option – a part furnished flat. A common way of part-furnishing a rental property is for the landlord to offer some of the main larger items such as beds, sofas and/or wardrobes, whilst leaving the smaller items and some of the other key items to the tenant. It is important to clarify with the letting agent or landlord what is definitely included in your rental agreement (especially as what you see during a viewing may belong to the current tenant or be repurposed to another of the landlord's properties if required) so make sure what you see at the viewing will be there during your tenancy.
Research has found that there can be quite a difference in the amount tenants are being asked to pay for a furnished flat compared to an unfurnished flat: in some cities in the UK there is a difference of 21%.
The Pros of Renting a Furnished Flat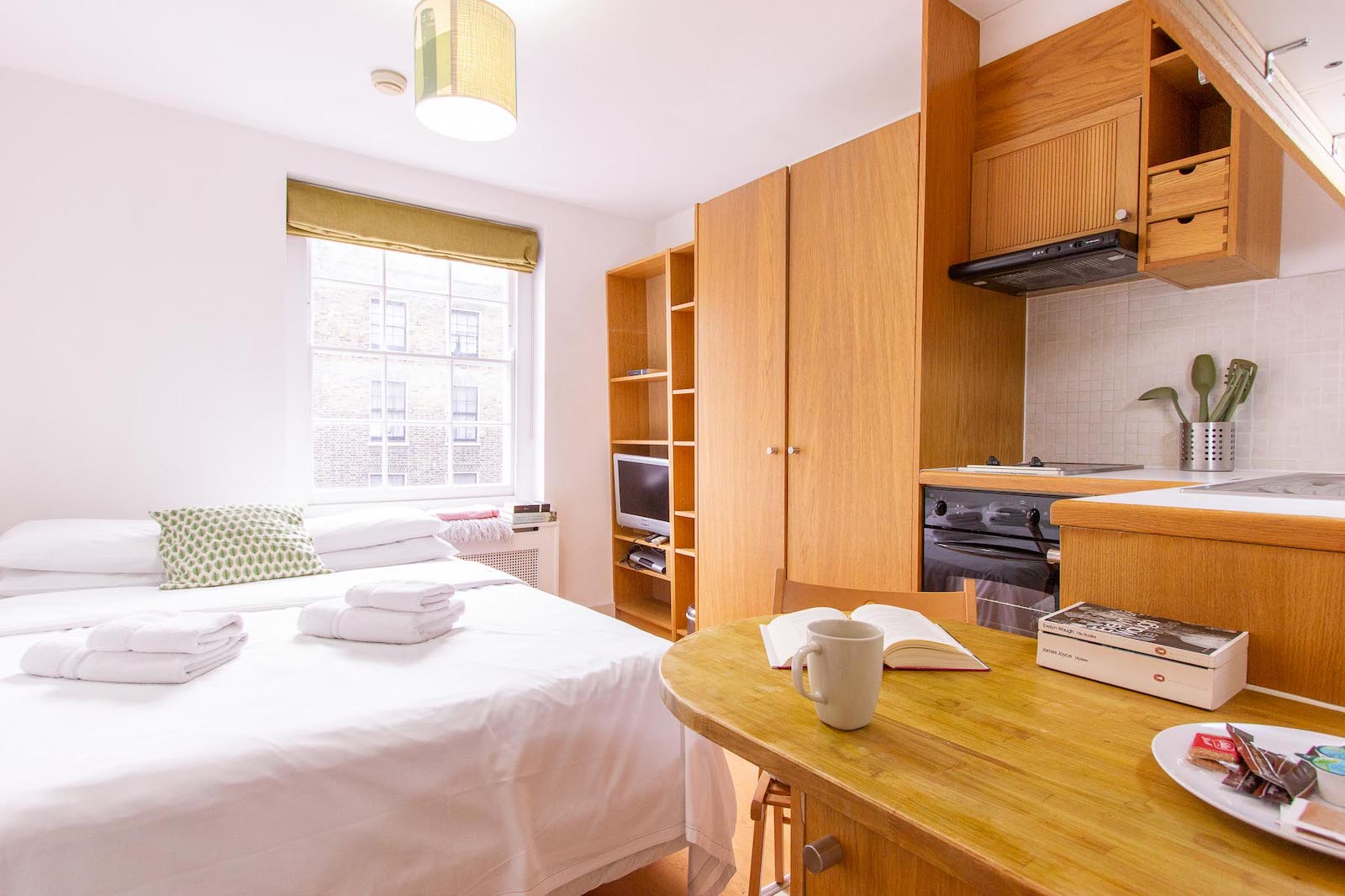 Convenience
A distinct advantage of renting a fully furnished flat in London is the convenience. You can just move in, unpack your clothes and personal belongings, and start living (your best!) life. No need to worry about sourcing furniture (and then waiting around for it to be delivered…).
Flexibility
The flexibility offered by renting fully furnished may be very appealing depending on your situation. As a student without any furniture of your own, or a professional working on a short-term contract, a fully furnished flat can be an attractive option. The fact that you haven't had to acquire any of your own furniture means you don't have to worry about what to do with it when you are moving on.
Lower 'starting out' costs
The lower initial financial 'hit' is another advantage of renting a furnished flat. There will be no need to pay out large sums of money for sofas, washing machines etc, as all of these come as part of your fully furnished contract (but do remember to check thoroughly what is definitely included).
The Cons of Renting a Furnished Flat
Personal Taste
The furniture that comes as part of your fully furnished contract may or may not be to your exact taste. But there are ways around this such as adding a plant (or three), putting pictures up and other decorations to turn a flat into a home.
Extra care
Taking care of furniture is something that you'll have to do whether you're renting a furnished or unfurnished flat. When it comes to renting a furnished. You will need to be extra careful not to damage any furniture as the cost of any damages will be deducted from your deposit at the end of your tenancy. It's important to make sure that your contract sets out clearly what you will be financially liable for in the event of damages. It is a good idea to prepare an inventory of items with your landlord, and to take photographs as evidence of the condition of the furniture and fittings at the beginning of your tenancy.
Cost
The rental costs of some fully furnished flats can be higher than non furnished flats, but this is not always the case.
The Pros of Renting an Unfurnished Flat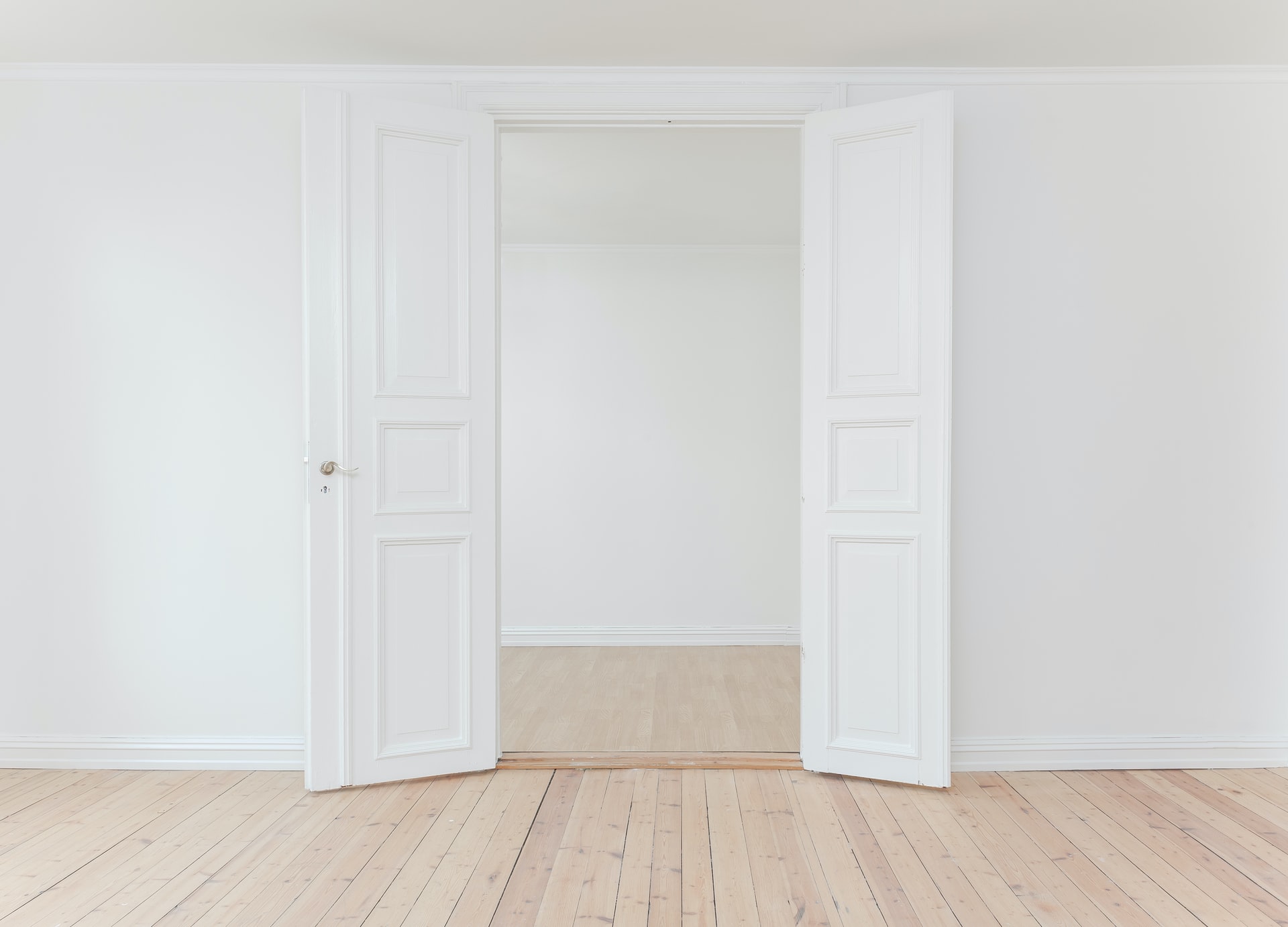 Convenient if you already own furniture
Unfurnished flats are (of course) a great option if you already have your own furniture. If this is the case for you, then it might be easier and cheaper to find an unfurnished flat than to try selling your furniture or putting it in storage for example.
Can work out cheaper for long rental periods
Although your initial costs may be higher with having to source and buy furniture, if your plan is to rent for several years, then an unfurnished property could work out to be more cost-effective. Rental prices for unfurnished flats can be lower which could make buying your own furniture a less expensive option in the long run. In addition, you can take the furniture with you if or when you decide to move on.
Personalise
There will be more scope to personalise your rental property if it comes unfurnished. You will be able to put your own stamp on the place and really make it feel like home.
The Cons of Renting an Unfurnished Flat
Initial costs
The initial costs to furnish the place from scratch could make a bit of a dent in your wallet. There will also be a cost for moving larger items into and out of the property.
Time
You will need to spend some time choosing furniture, waiting for deliveries and for the place to feel like home. Unfurnished flats do not come move-in ready like furnished rentals do and it takes time to get settled in.
Damage
You'll need to be careful not to damage the property when moving furniture in and out.
Furnished vs unfurnished flat rental costs across London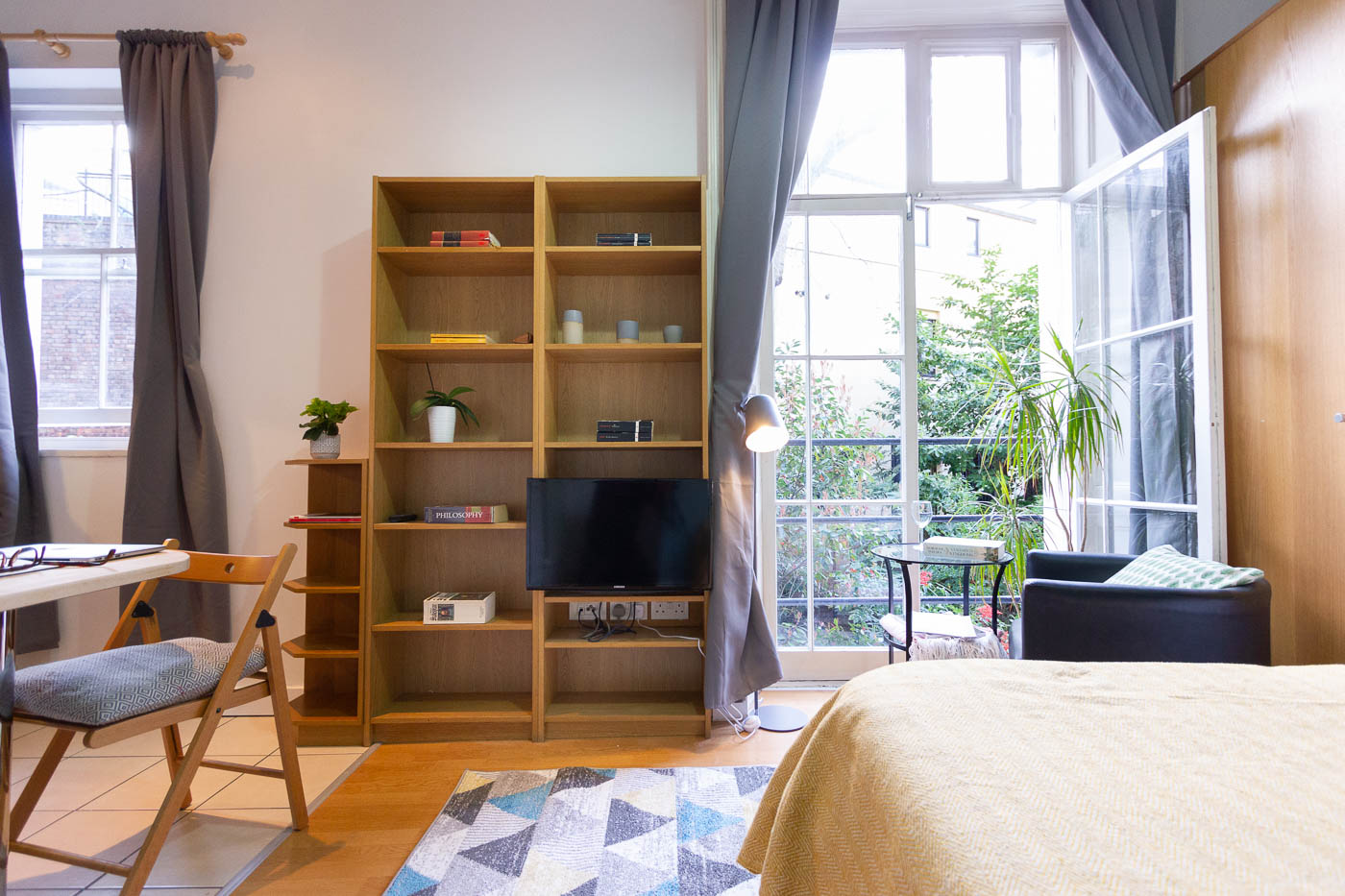 The discrepancy in rental cost in a furnished and an unfurnished flat varies across London. A one-bedroom furnished flat in Camden, for example, is roughly £100 more expensive per month than an unfurnished flat on average (£1,500 compared to £1,400 respectively). In Fulham, the difference is a bit smaller with a one-bedroom furnished flat costing £1,625 per month on average compared to £1,600 for an unfurnished apartment.
If you're keen to rent a furnished flat in London and want to keep costs down, then a studio is a great way to do this. You'll get everything that's included in a furnished flat at a lower cost than a one-bedroom apartment. A furnished studio flat in Euston, for example, in the London Borough of Camden can be as low as £1,080 per month. And likewise, furnished studio flats in Fulham tend to start at around £870 per month.
Rights and Responsibilities
Once you've signed the contract, you should take care of a rental property and its contents. This includes reporting any damage or maintenance required as soon as possible. At the end of the tenancy, it's your responsibility as a tenant to return the property in the condition in which you found it.
As previously mentioned, an inventory should have been drawn up before the beginning of the tenancy. This should detail everything in the property, and its condition. If there are any disputes over damage to any items, this can be used to clarify things.
As a tenant, you have the right to have your safety ensured whether you rent furnished or unfurnished, so the landlord has a number of responsibilities around this:
A smoke alarm must be installed on each floor of the property.
Carbon monoxide detectors must be placed in rooms with a coal fire or wood burning stove.
A gas safety certificate for each gas appliance must be available inside the property.
To reduce the risk of fire, all furniture must meet safety standards and display the appropriate labels.
Electrical devices must be safe for use.
The water supply must be working properly.
Making Your Decision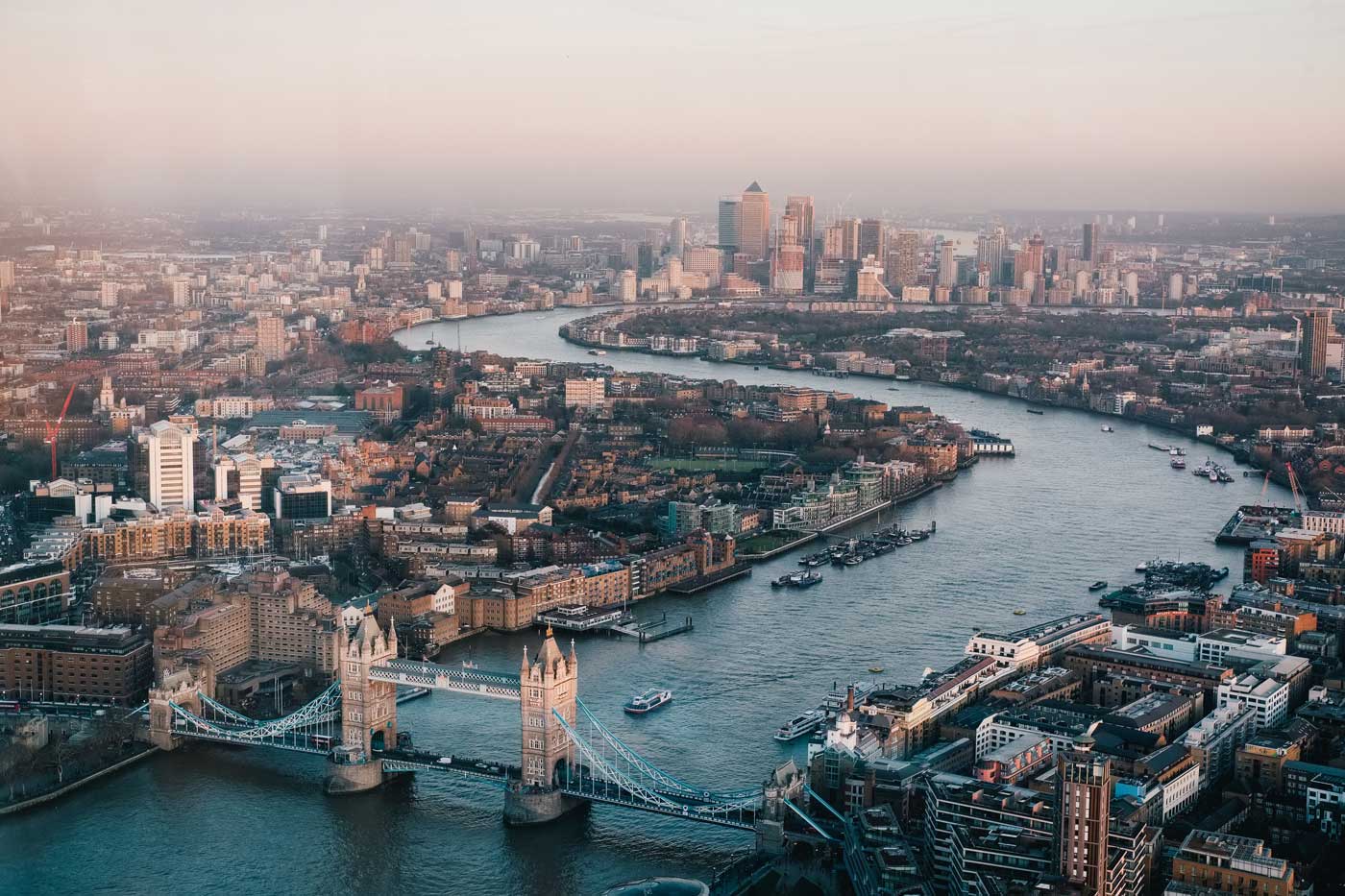 Whether it's better to rent a furnished or an unfurnished flat is a very personal choice based on individual circumstances. It will depend on several factors such as convenience, personal taste and your longer-term plans.
For those of you who are just starting out or planning to move on again within a short period of time, a furnished property might be the best choice. But if you're in it for the long haul, it may be worth investing in some furniture of your own and putting it into an unfurnished rental.
About us
At Studios2Let, we offer fully furnished studio flats in some of London's most desirable areas. Most of our studios are self-contained, with their own kitchen and bathroom. We have an in-house maintenance team who deal with any repairs or technical issues that come up. The rent is inclusive of electricity, water and heating. We provide free broadband internet and TV. All our properties have laundry facilities. If you need any extra information then please feel free to get in touch and we'll be happy to help.