Living in a London Studio Flat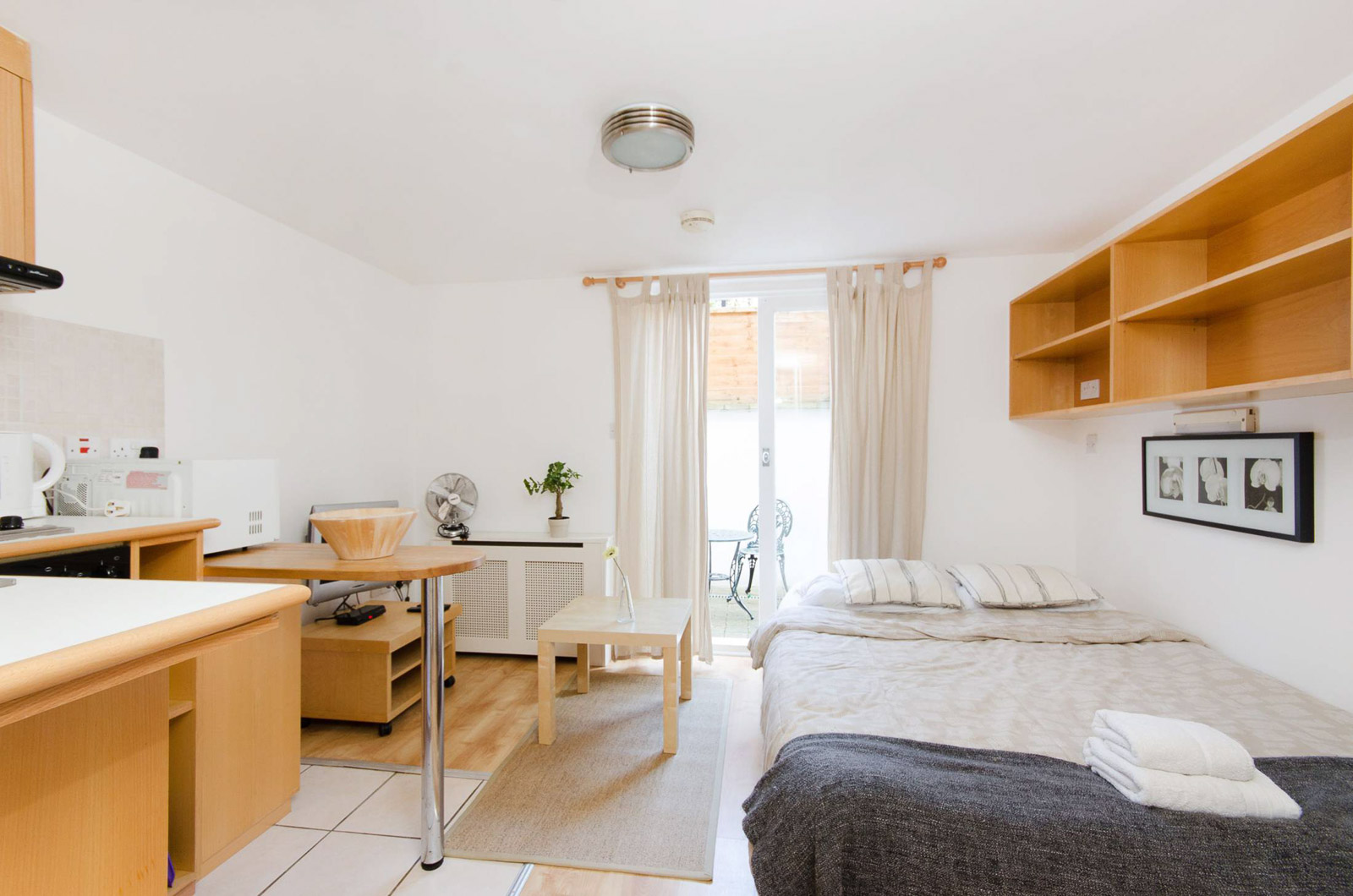 If you're relocating to London or need to move within it, you're probably searching for a place to call home for the next few months or year(s). London offers a huge range of accommodation options, from shared homes with flatmates to private apartments and houses. While it can be exciting to look for your next home, it can also feel overwhelming to find the perfect apartment in a large city like London. You may have specific needs if you are a professional or a student, such as being able to concentrate on study or work from home and prefer to live in your own space. If you're considering renting a studio or have already decided to look for one, this comprehensive guide is for you. We'll address some common questions about London studio flats and try to give you a feel of the lifestyle and what to expect.
Focusing Your Search
Before you actually start looking at flat listings in a city like London, it's good to clarify a few points to make the process easier. London is spread over 1,583 square kilometers and is divided into 32 large boroughs, each in turn divided into several neighbourhoods! If you don't narrow down your area of search you can easily get lost in a sea of flat listings. Focus on select areas and types of accommodation and you'll be able to better search for flats and respond to viewings.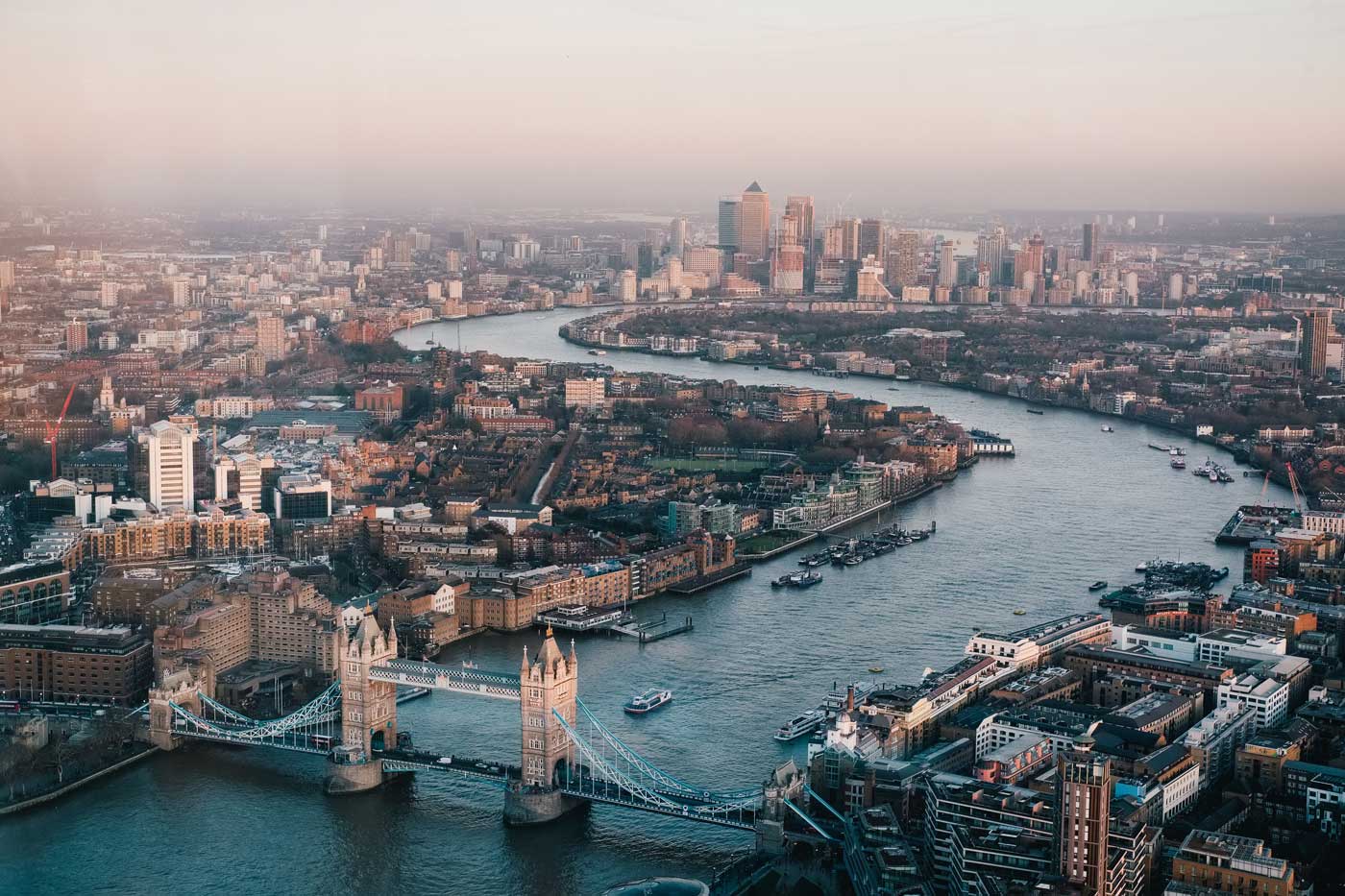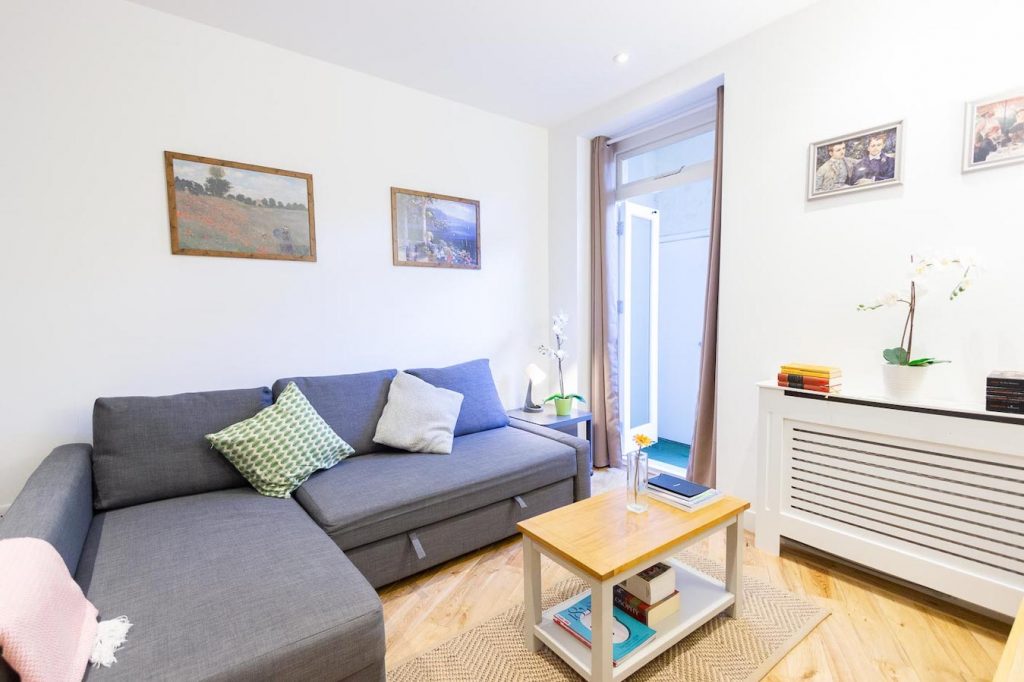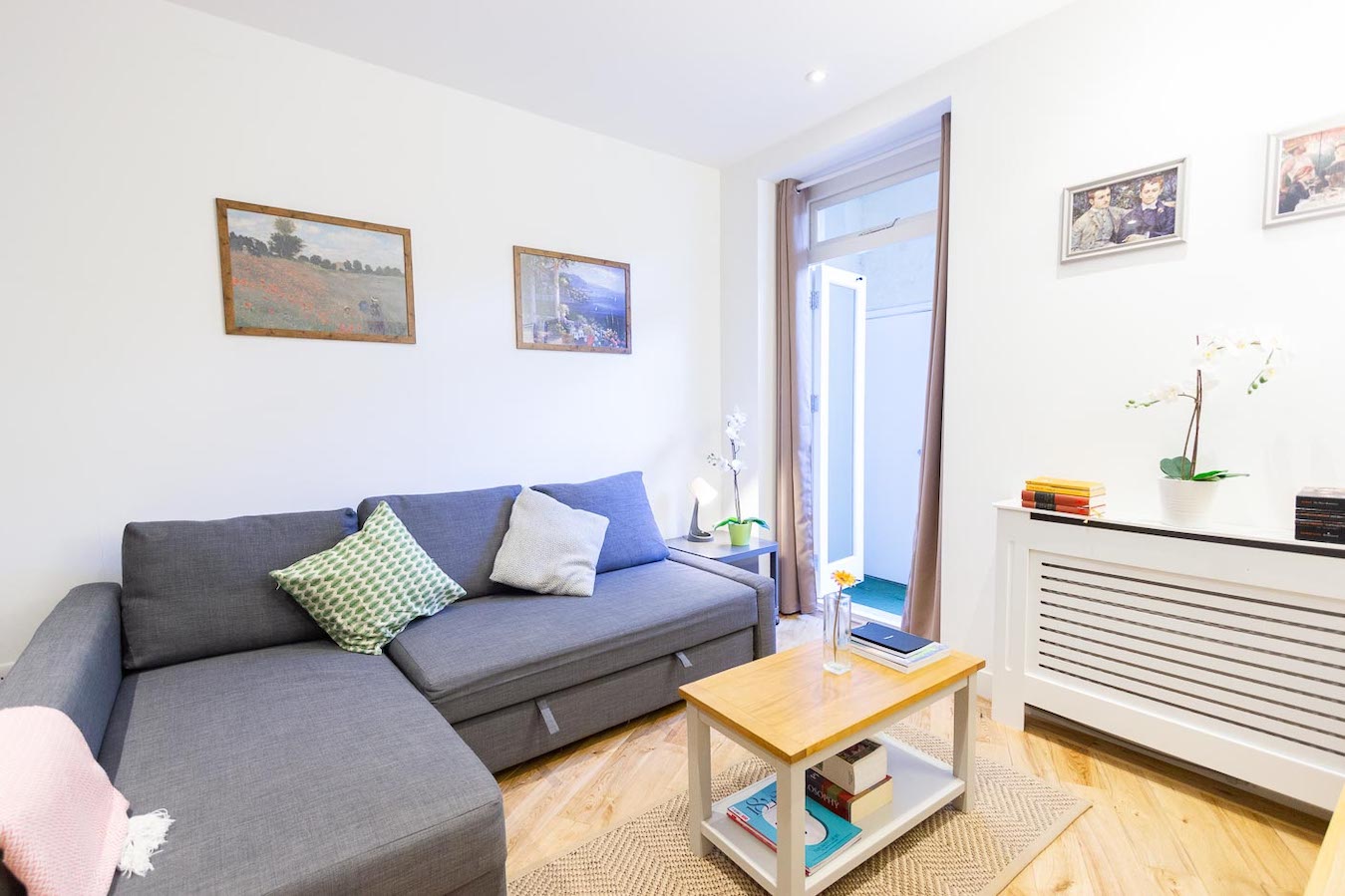 Find a London Studio Flat
Browse hundreds of furnishd studio flats for rent in London. All studios come with free WiFi, 24/7 maintenance and utilities included.

Where to Rent: Choosing Where to Live in London
You will probably need to commute regularly to work, university, or both. Remember that in a city the size of London, location is key. The time, energy and money you save by avoiding a lengthy commute may make a huge difference to your lifestyle. If you're studying in London, our tool for finding accommodation close to London universities will help you find accommodation near your school. Take into account the walking distance from any flat to the underground, rail or bus stations, in addition to travel times. Whether you choose to search in North, West or Central London or opt for the East and the South will depend on your commute, but also on your living preferences. London's boroughs differ greatly from one another, with some areas being old and established and others up and coming. This is also reflected in rental prices.
Types of accommodation in London
The type of accommodation you choose will depend on your budget, length of contract (how long you will be staying) and living preferences. The most viable options for young professionals and international students in London are either one-bedroom flat, shared flats or studio flats.  One-bedroom flats are the priciest option of the three. For most accommodation you will need to provide (a copy of) your passport or I.D., visa documents and a deposit (varying in size according to the landlord or letting agency) are usually required for any type of accommodation. In addition, you might need to supply proof of earnings at a certain minimum (the amount depends on the owner or estate agent). You will also often need to supply credit history in the UK and/or references from previous landlords.
If you are an international student or already based in the UK, try to look for flats rented out by agencies or owners who offer private student accommodation and often require an easy rental procedure and lower deposits for students. In addition, you might need to rent for less than a year, and such agencies can offer shorter rent.
Flat share or student accommodation in halls are cheaper than renting your own flat. They have the advantage of constant company but It might be harder to concentrate on work or study in shared space than in your own flat. Other disadvantages of sharing are the possible (or rather, probable) messiness and a lack of privacy caused by sharing facilities with people you barely know (and even people you know well).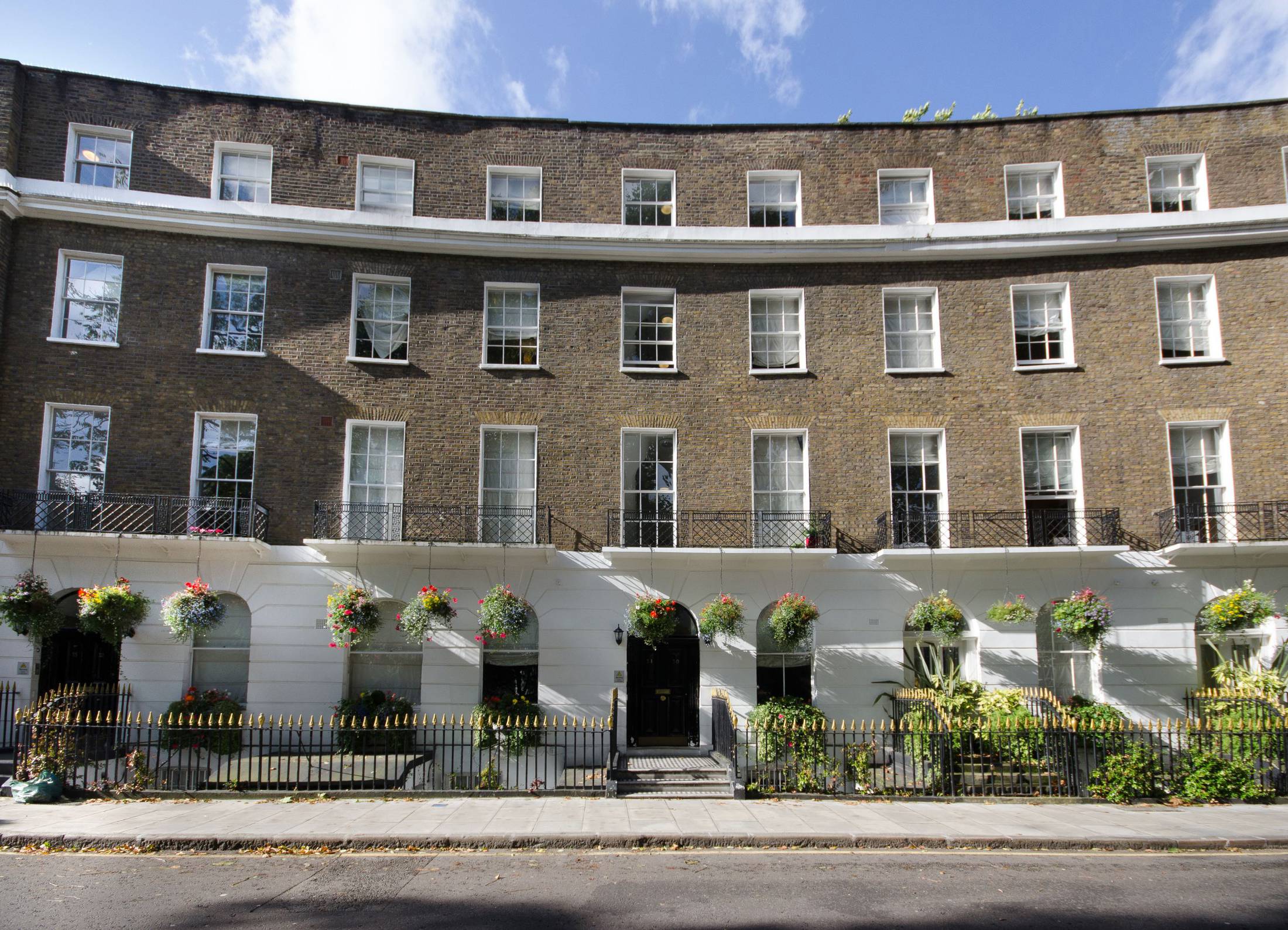 Living in a Studio flat
In London and other big cities studio flats are an increasingly popular accommodation option. Studio flats are usually cheaper than one-bedroom flats and some can be more flexible in terms of rental duration (you can stay anywhere between 6 to 12 months or longer). The biggest advantage of a studio flat is privacy, as you will be renting your own space. Unlike shared accommodation, you will be able to sleep, work/study, socialize and cook (as well as use the bathroom) on your own schedule.
Types of Studio Flats in London
A studio flat space is usually divided into a sleeping area, a study area and a kitchen area in an open plan design, usually with an en-suite bathroom.
Single studios are typically smaller and as the name suggests are usually only suited for a single person. The are usually the cheapest option and while they might be less spacious in comparison with double studios, this might allow you to live in some great locations.
Double studios can contain a double bed or two single beds. These studios are larger and are suitable for a couple or a single person. They are also handy if you have guests visiting.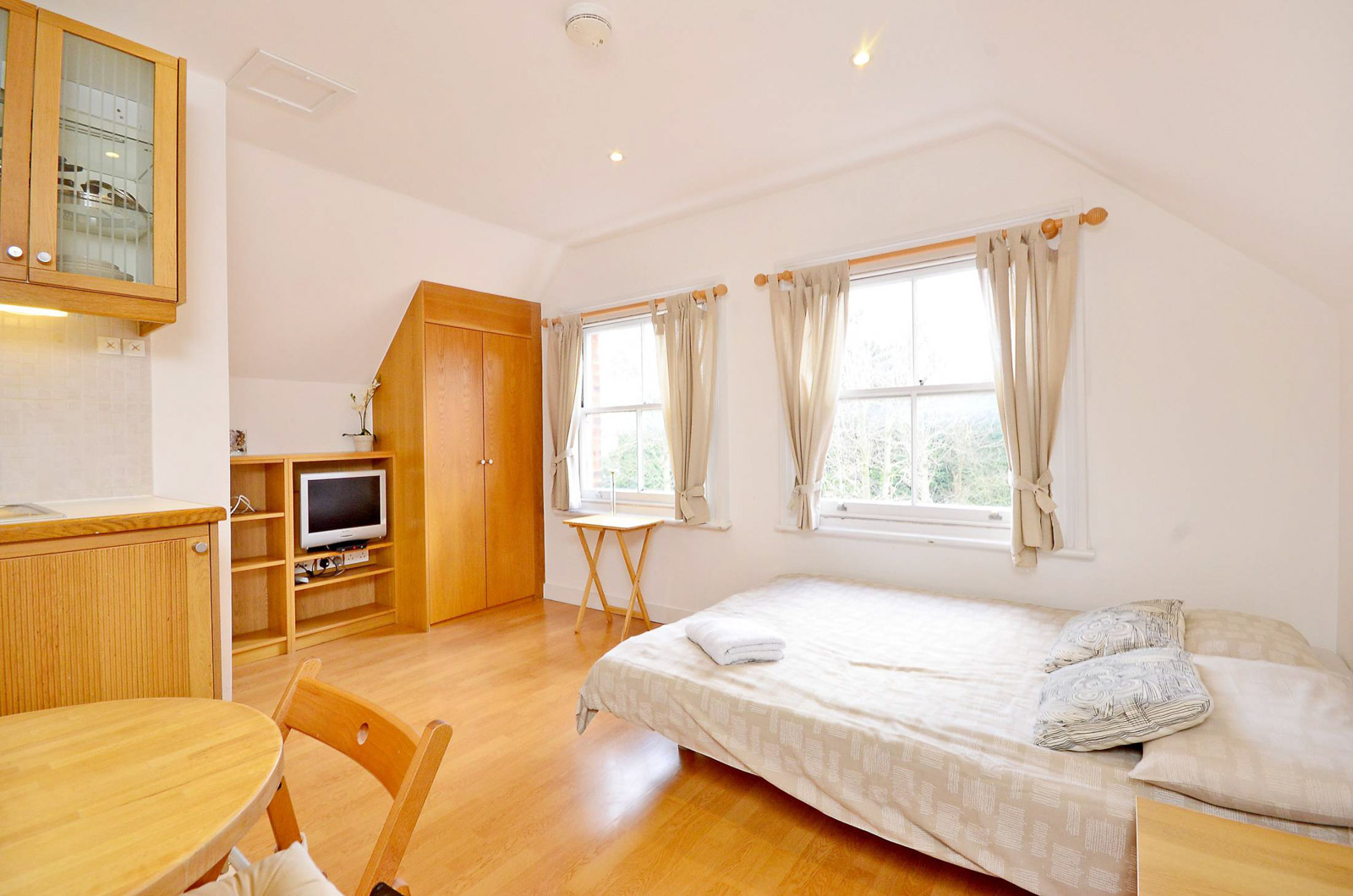 Single plan studio design means that all parts of the flat (living, sleeping and cooking, as well as the bathroom* are located on one level.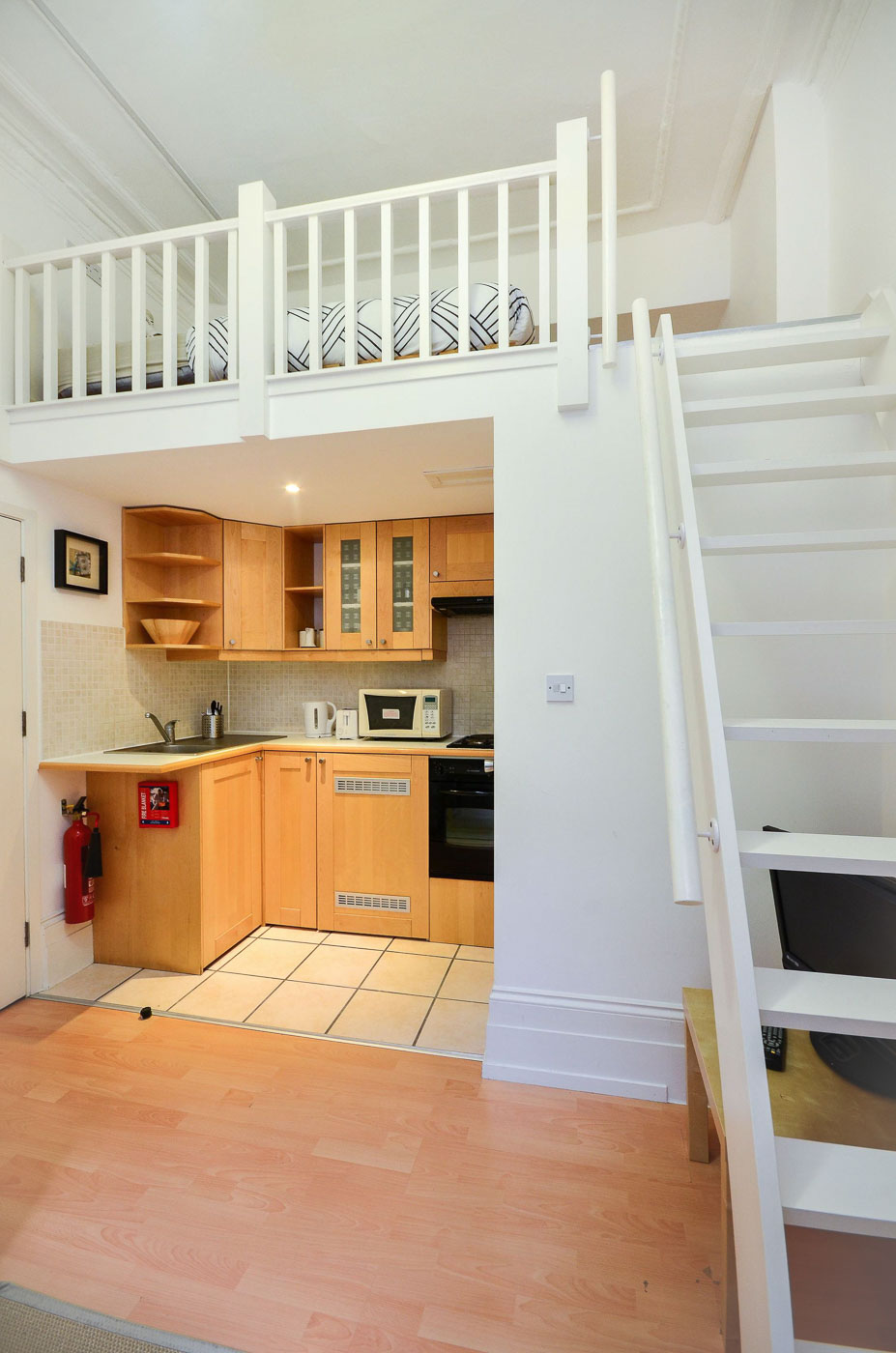 Mezzanine studio design means that the sleeping area is elevated on a platform reached with a ladder or stairs, creating more space on the lower level of the flat.
Garden studio flats will open into a private garden or have access to a shared communal garden where you can relax, read or study.
Each of these options can be unfurnished, semi-furnished or fully-furnished flats.
Unfurnished studios are rented bare, in which case you would have to bring your own furniture and white goods, curtains or blinds, lighting and decorations. You would, therefore, need to budget accordingly and deal with the logistics of purchase and/or moving.
Semi- or partially furnished can include anything from only the basic white goods such as fridge and cooking hob and oven to most of the furniture. The exact contents of semi-furnished apartments vary, and should be specified in their advertisements, but will typically exclude a TV, and of course, linen and kitchenware will not be included, so you would have to bring your own and invest some time and money into settling in the flat.
Fully-furnished flats contain all amenities, including all light fixtures, curtains or blinds, linen (pillows, bedsheets and towels), and kitchen equipment and utensils. In short, these flats are self-sufficient and can be moved into right away.
Types of Rent
The rental price of studio flats can either exclude bills and utilities or be all-inclusive. If you opt for the first option you will have to pay varying rates for your electricity, heating, gas where applicable and water as well as the council tax, TV license if applicable and internet costs, on top of your monthly rent. This can be a hassle because you would need to sign on with each provider and cancel your contract when it is time for you to move.
All-inclusive rents cover all other bills and utilities, with the possible exception of council tax and TV license. Some all-inclusive rents also include cable TV and broadband internet as part of the rent. This should be specified in the studio's description. Council tax is not always covered by all-inclusive rents, however, full-time students are exempted from it.
Things to Consider in a Studio
In a well laid out studio flat, all features should fuse together to create a fun living experience for you. The best flats should be:
Private. Whether you need to study or work, rest or relax, you should be free to do any of these in your flat without anyone distracting or disturbing you.
Independent. Having your own entrance, kitchen and bathroom has the obvious bonus of not having to take others' needs (and mess) into consideration.
Safe. An important consideration when making the choice of any flat, safety and security should never be compromised. It is advisable to find a flat with CCTV on the premises. The main entrance to the building should also be secure and ideally opened by a key fob or card which are safer than mechanical locks. In addition, an entry phone connected to CCTV will allow you to view who you let into the building.
Fully-equipped. If you opt for a fully-furnished studio, find out what it includes asides from furniture and fixtures. Bedding, linen, kitchenware and cutlery are all a nice bonus that will make a flat self-sufficient and ready to be moved into immediately.
Convenient. Some of the nicest studio flats are in older buildings in established areas which have been converted. Others are in purpose-built studio flat buildings. Whatever your choice of location, make sure that the flat itself is comfortable to live in. That includes good heating, lighting and ventilation.
Clean. You should receive your apartment clean and ready for immediate use.
Well maintained. Make sure that your flat and building are regularly maintained. In some flats, there is also 24/7 emergency maintenance available. In this case you any technical issues can be dealt with and quickly and efficiently.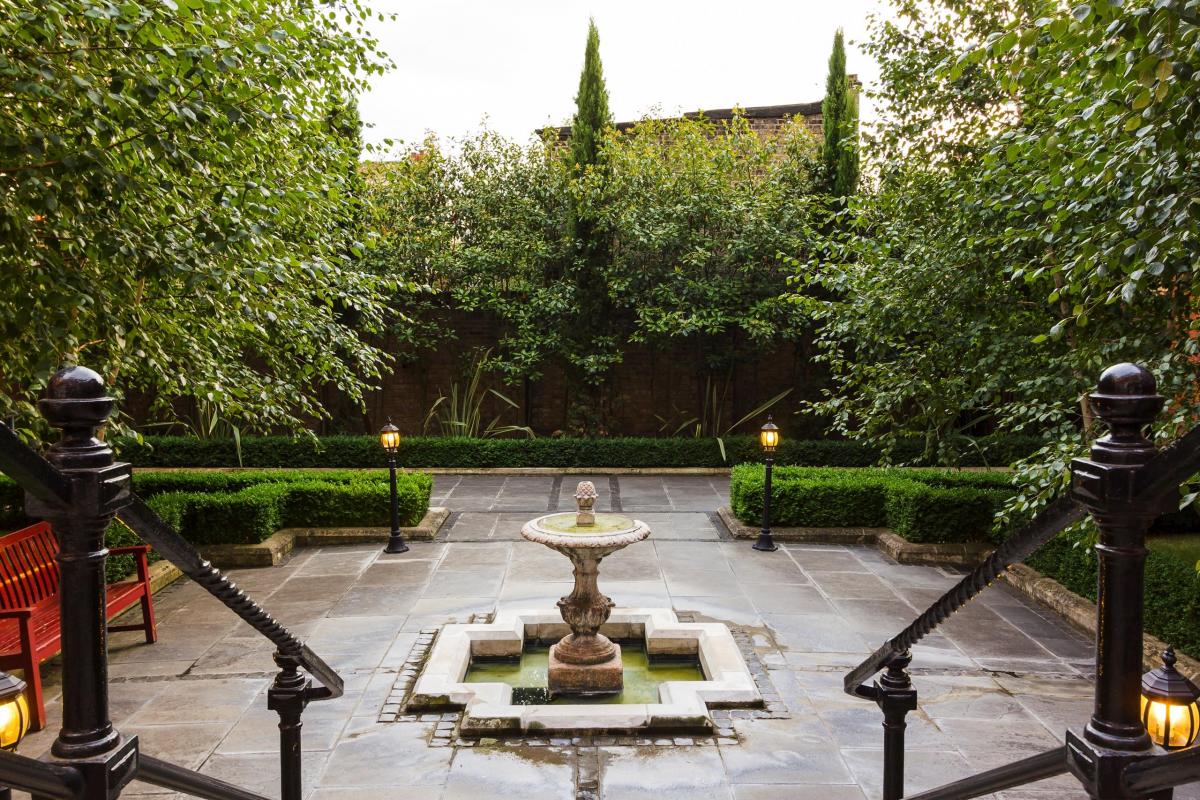 In addition, there are a few more things you should look at when viewing studio flats:
Overall appearance. The entire building including any communal areas should be clean and welcoming. If the building has a garden, it is obviously nicer if it is well-tended as you would likely want to relax in it on sunny days.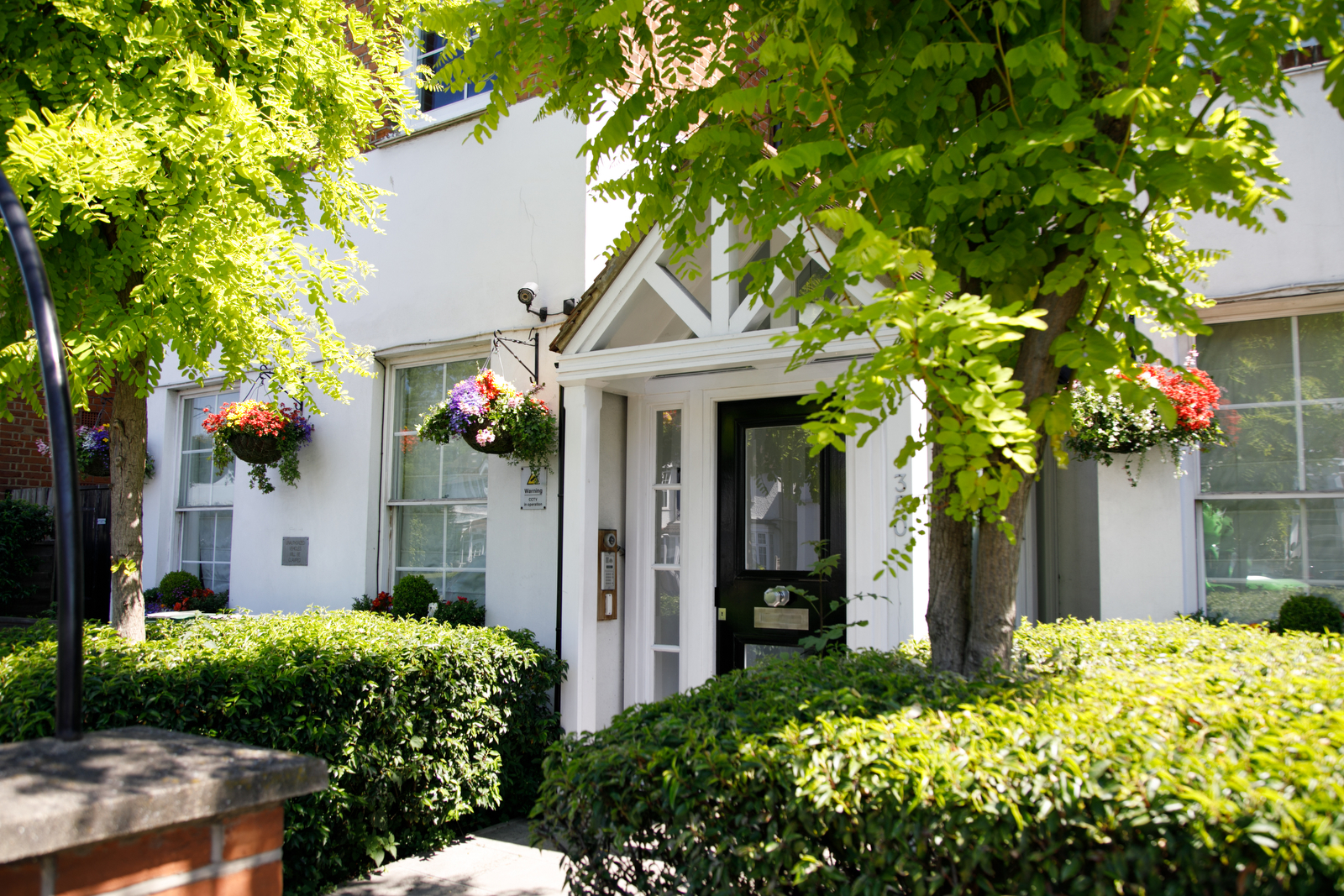 Surroundings. Apart from the consideration of an easy commute to work or university, think about your free time. The local area will affect your day to day greatly. The street and surrounding environment should give you 'good vibes', as you should be able to walk around freely and in safety at all times. A supermarket and other shops within walking distance, as well as cafes and restaurants, gyms and other sports facilities you might enjoy, will all make your London experience complete. When you choose a studio flat located in a leafy, established and up-market area you will experience London's heritage and atmosphere at their best. And if you are lucky, parks and museums to enjoy on weekends should not be far off.
Storage. in the flat itself, storage will be at a premium, so the more cupboards and potential storage space (for example, under the bed) the better. if you own a bicycle, it is ideal if the building has a storage area for those, to prevent theft and weather damage.
Laundry facilities. Find out also if there are laundry and drying facilities on the premises and whether their usage is included in the rent. This is extremely handy if you are a busy student or professional, saving you money as well as a cumbersome walk to the launderette.
The Studio Lifestyle: Making Your New Flat Your London Home
Once you move in, you can quickly make the new flat your home.
A good studio flat should have a modern, minimalist and efficient design. It should make the most out of the given space while keeping the designated areas separate and interacting. For example, you could be cooking for a friend as you watch your favourite series. This is much easier in a well designed flat, where, like on a yacht, everything has its place. Cleaning a studio apartment is also quick and easy, especially with no flatmates to clean after!
Even though many studio flats can be moved into and lived in right away, don't forget to add your personal touch with decorations such as plants, candles, personal photos and mementoes. This way you'll instantly make it your own and will be able to relax in it and enjoy your new home.
Coming home to a comfortable, well-organized and attractive London studio will make your stay in London more enjoyable, relaxing and productive. You can go out and enjoy the city while knowing that you have a home where you can study, concentrate, cook for yourself and your friends, relax and sleep as late or wake up as early as you need. There are many excellent studios to choose from in some of the city's most renowned areas. We hope you'll find the perfect home in London.
At Studios2let.com we specialise in renting studio flats in London for 6-12 month periods. If you're looking to rent in London contact us and we'll be glad to help.