12 Exceptional Business Schools in London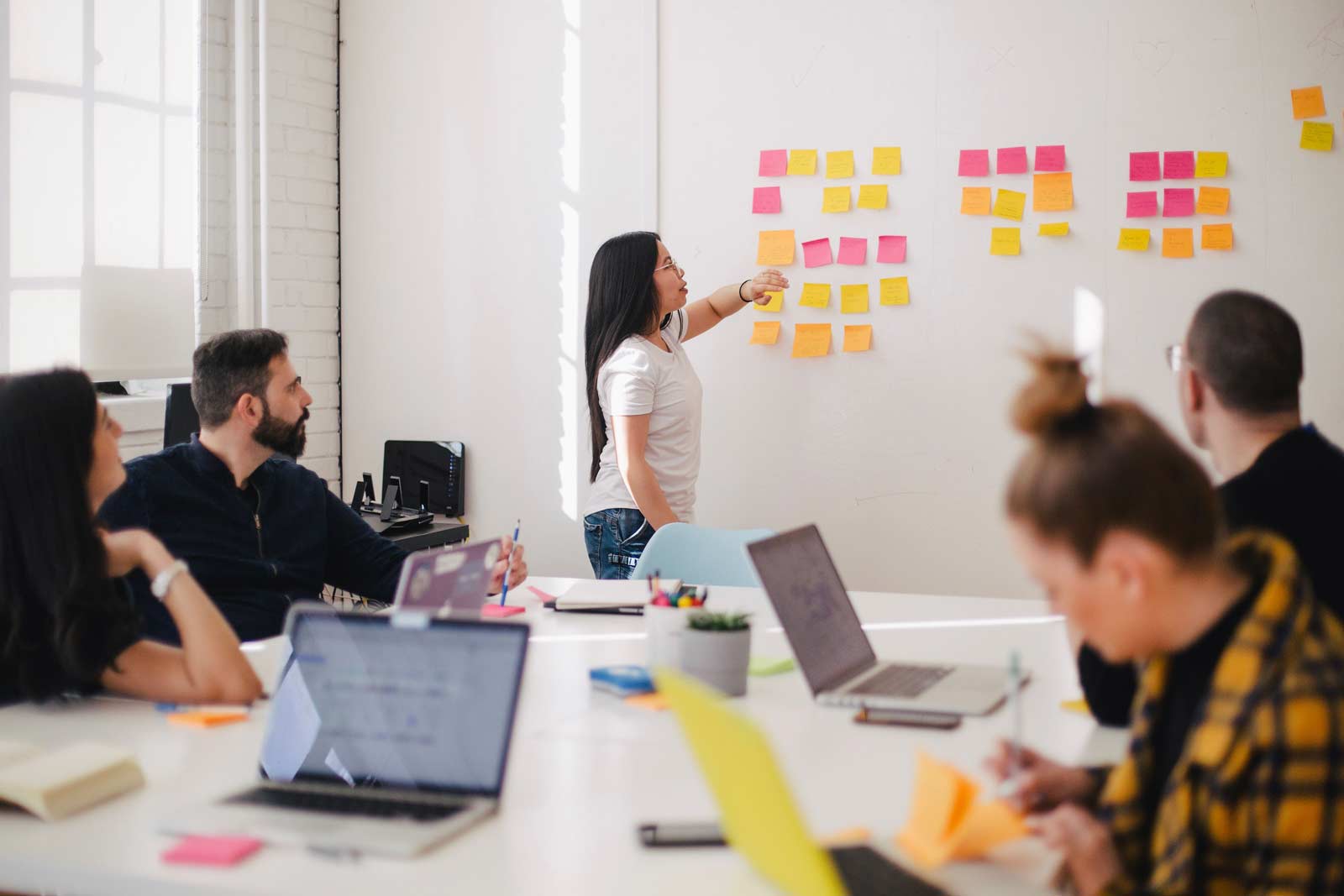 London is one of the world's financial centres, so it is not surprising that the most popular choice of higher education in the capital is business. Countless entrepreneurs, politicians and global leaders of business hold a degree from a business school in London. Famous former graduates of business schools London include billionaire and philanthropist George Soros, advertising mogul Maurice Saatchi and rock star Mick Jagger who are all London School of Economics alumni. Edwin Waterhouse, the founding partner of PriceWaterhouseCoopers, is a University College London alum, NASA astronaut Tim Kopra is a London Business School alum, and Bank of Scotland director Moorad Choudry graduated from Westminster Business School.
Whether you're looking for an undergraduate degree in business with a major in a specialized area or an MSc or MBA to boost your career, London offers some of the best schools in the United Kingdom, Europe, and the world in general. It not only houses more than 40% of Europe's company headquarters and more than 60% of the world's global company European headquarters but is also the world's third-largest technological hub, with over 200,000 startup tech companies. Business students choose London as an international business centre where they can get valuable and varied hands-on experience that enriches their CVs. Add to that its status as the higher education capital of the world, recently rated as the world's best student city, with a population of more than 400,000 students, and the result is more than 1,200 business programmes to choose from!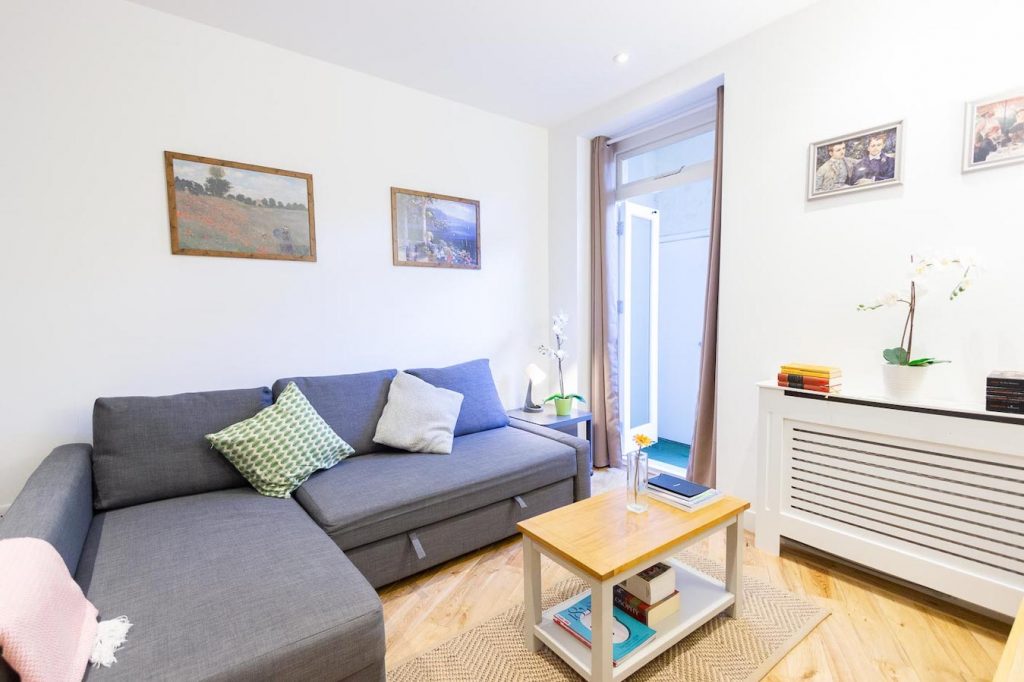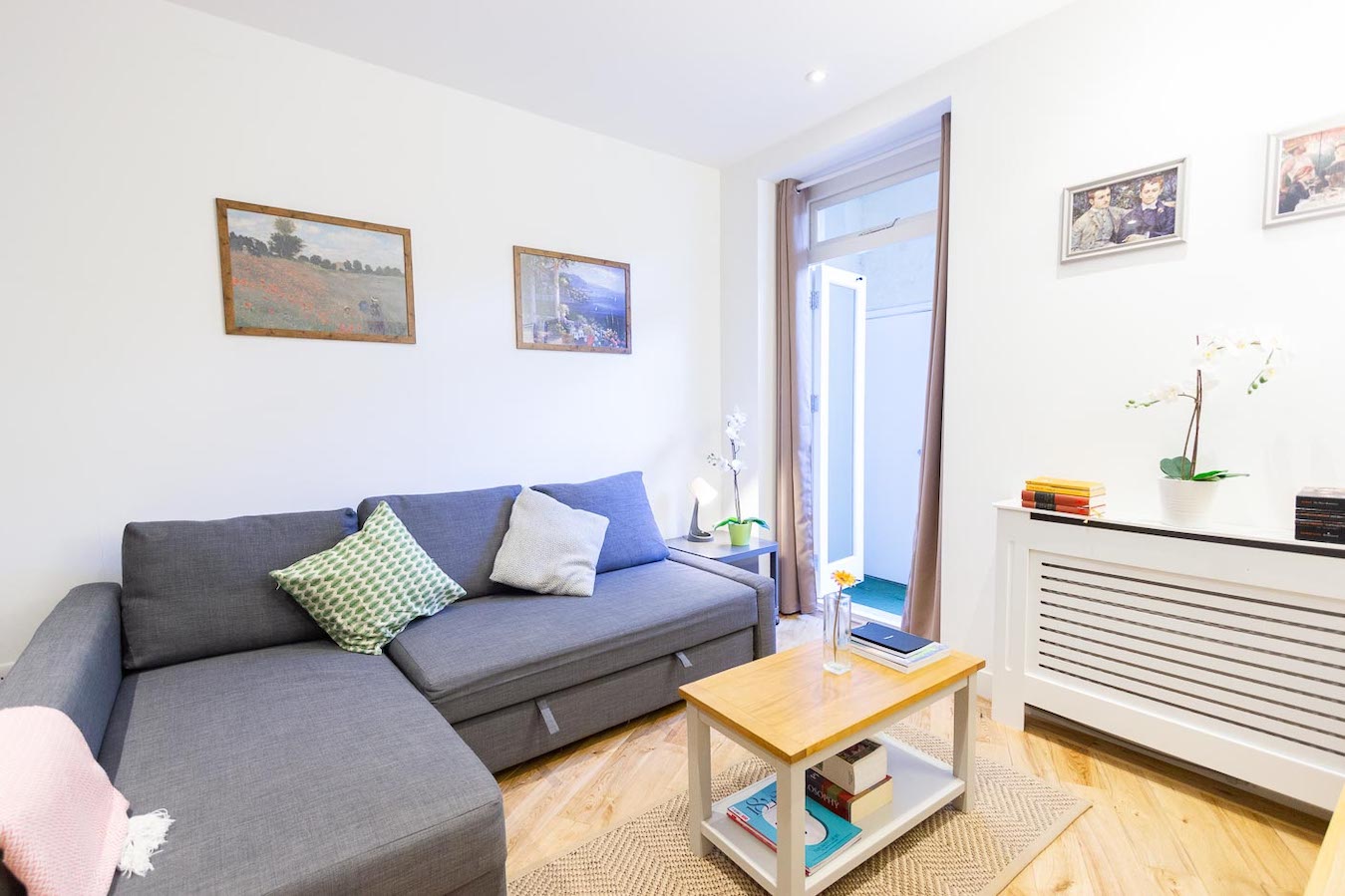 Find a Studio Flat Near London's Business Schools
Browse hundreds of furnishd studio flats for rent in London. All studios come with free WiFi, 24/7 maintenance and utilities included.

With so much on offer, picking the right school can be an exciting challenge. Try to consider factors such as ranking, tuition costs, job prospects after graduating, and housing possibilities. There is ample information out there for the prospective business student. In fact, it may a bit too much for you to sift through and make up your mind. We created this post to highlight some of the best and most notable options of business schools in the capital. It is by no means comprehensive, but it should give you some idea of what to look for should you choose one of the many schools that are not listed here. We hope to inspire and inform you in your search for the best London business school for you.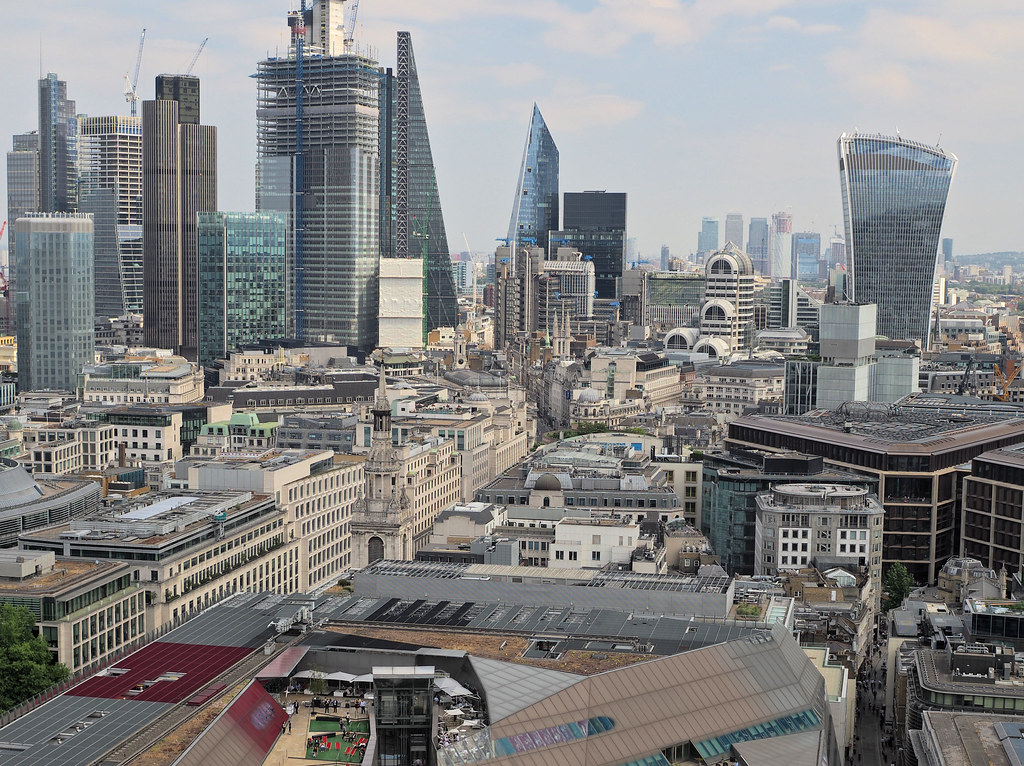 A word on business school rankings:
There are several ranking systems for higher education, with each one differing in the factors that it analyses and therefore in its positioning of top schools. Because of these differences, we chose to list the schools in this post not in order of ranking but alphabetically, divided into public (university-run) and private schools. All of the schools listed here have been rated as excellent in some or all business education categories. You can inform yourself on a particular school's ranking in the following links.
QS top university ranking list
Obviously, the higher a school's ranking, the lower its acceptance rate, which is something to keep in mind when applying (don't put all your eggs in one basket!). We did not list the admittance rate for each school, but it is readily available online in most cases.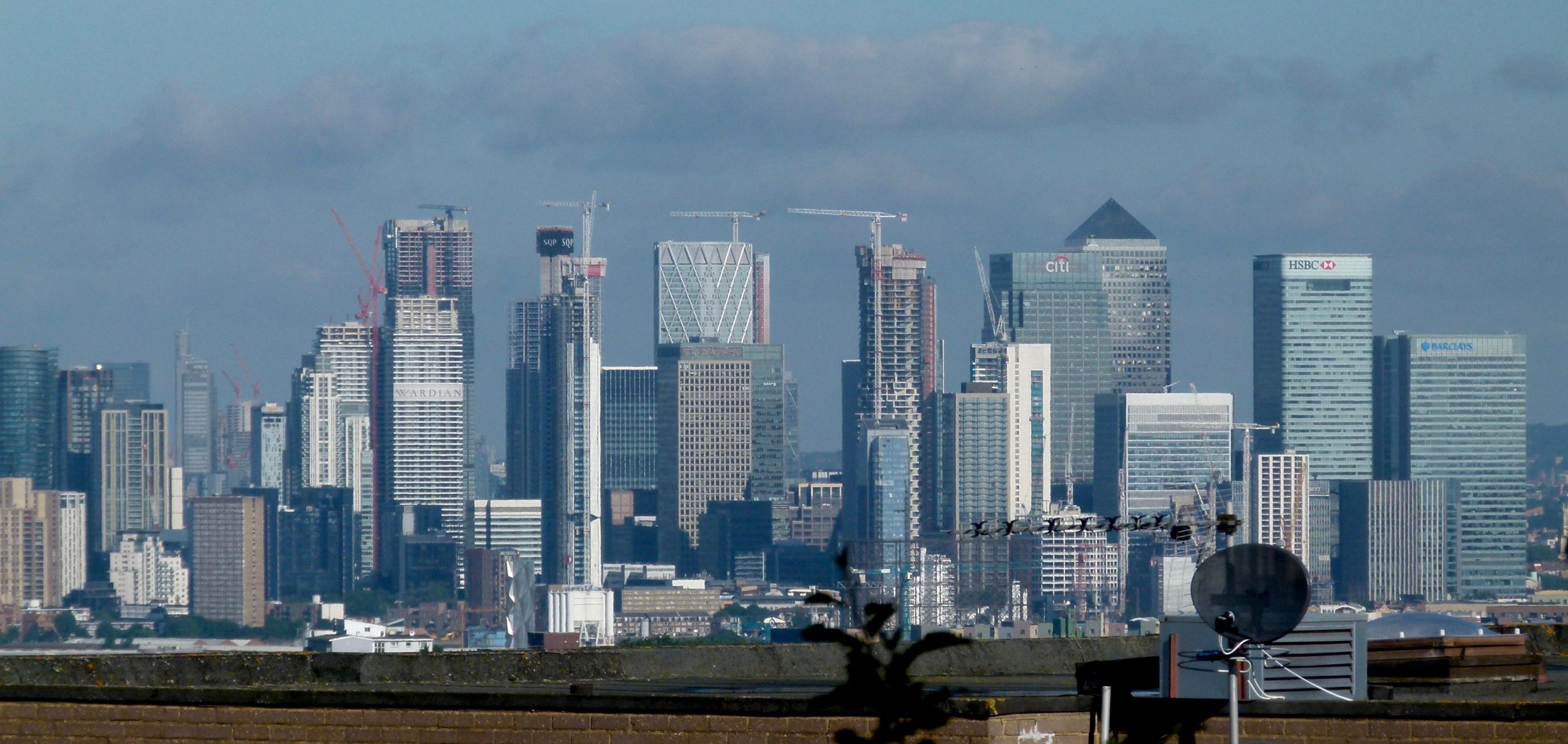 A word on tuition costs:
The costs of undergraduate (Bachelor's) degree courses vary between British and European nationals and overseas (international non-EU) students. For British and EU students at public universities, maximal fees are set by the government, at the moment at £9,250 per year for 2019/2020. The fees for overseas students are determined by each university and differ across courses. International students pay on average £12,000 per year, as a rough estimation.
At postgraduate level, tuition costs are generally (but not always!) the same for UK/EU and overseas students. Acquiring an MBA and other Master's degrees in finance and management runs from £10,000-15,000 for one year programmes and up to more than £50,000 for some of the most prestigious MBA programmes. We have tried to list the costs for the current academic year (2019/2020) for each business school where readily available, however in some cases you will have to explore further on your own as the prices vary for overseas students and between various courses.
Each institution listed here offers scholarships for talented students, both local and international, which are too many to list in this post, as well as student loan schemes for UK and EU students.
Public university business schools:
Cass Business School
Part of City, University of London, this school was established in 1966 and has the prestigious "triple crown" accreditation, obtained by only 1% of business schools worldwide (AMBA, EQUIS and AACSB). It is consistently ranked by all ranking systems among the world's and Europe's best business schools and has strong business contacts in the City. Cass is divided into three faculties: Insurance, Finance and Management. With more than 30,000 alumni it has some of the world's biggest names in these areas as its graduates. Among them Sir Stelios Haji-Ioannou, the shipping magnate and EasyJet founder, Muhtar Kent, CEO of the Coca Cola Company, Syed Ali Raza, Chairman of the National Bank of Pakistan and Ruth Yeoh, the famous Malaysian businesswoman and environmentalist.
Tuition costs for undergraduate UK/EU students are standard £9,250 in 2019/2020. Prices vary per course for international students. The cost of a full-time MBA starting in fall 2020 is £44,000. The school currently has 5,705 students, of whom about a quarter are from outside the EU.
Location: St. Luke's area, at the northern border of the City of London. Cass is the only business school located between the financial City hub and the "tech city" hub in East London, the third largest tech startup cluster worldwide. It maintains strong ties with the startup tech community as well as the financial elite.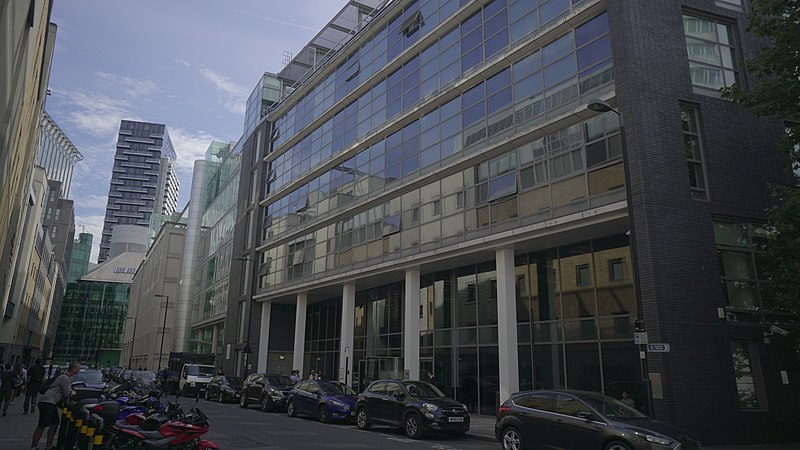 Accommodation: City, University of London has its own newly-built halls of residence. According to the school, "most Cass students live in the university's halls of residence for the first year before moving into private rented accommodation" afterwards. Many students choose private and often all-inclusive accommodation.
Website: www.cass.city.ac.uk
Imperial College Business School
Established in 2004, this relatively new school is part of the acclaimed Imperial College and offers postgraduate courses only: MBAs and MScs in Finance, Innovation & Entrepreneurship, Management, Business Analytics and more. The school holds the triple crown accreditation. Imperial College as a whole is ranked 9th in the world and 3rd in Europe by the Times Higher Education World University Rankings. It is also ranked 5th by the Complete University Guide. Within the business school's MBA specializations, the most noted is the one in entrepreneurship, which ranks first worldwide according to QS, Bloomberg Businessweek, the Financial Times and other ranking systems. Other MBA programmes are also ranked very highly: Masters in Management 5th worldwide, Masters in Business Analytics 2nd worldwide, Masters in Marketing 2nd worldwide and 1st in Europe and Masters in Finance 5th worldwide, all according to the 2019 QS ranking.
The school also offers courses for students completing their Bachelor's in engineering, medicine and science, and a joint one year honour's programme for science students. The tuition fee for a full-time MBA is currently £52,000, while other postgraduate degrees range between £20,000 and £35,000. The number of business school students is more than 2,000 with international students (including EU students) at a total of 64% in Imperial College as a whole.
Location: The business school is located Imperial's main campus in West London's South Kensington, whereas Imperial's Innovation Hub is located in White City.
Accommodation: According to Imperial College's website, most students rent private student accommodation in the vicinity of the College or within an easy commute from it. Read more about accommodation options in our guide on renting private student accommodation near Imperial College.
Website: www.imperial.ac.uk/business-school
King's Business School
As part of the established and prestigious King's College, this school offers undergraduate and postgraduate programmes as well as executive education. One of the largest management schools in London, it has recently been ranked 2nd in the UK by the Complete University Guide, and since its first entry into the top ten in 2016, has achieved an increasingly higher status. King's College more than 27,000 student population is comprised of approximately 65% UK students, with the ratio of non-EU students at 22%.
The Business School is one of the largest in London and is located close to the City, London's main financial hub. It prides itself on its strong business contacts that make ample employment opportunities available for graduates. The school offers undergraduate programmes in economics, accounting and business management, and numerous postgraduate programmes in areas as varied as digital marketing and corporate finance, although it does not offer an MBA. Tuition fees are the set £9,250 for UK/EU students and approximately double that for non-EU students.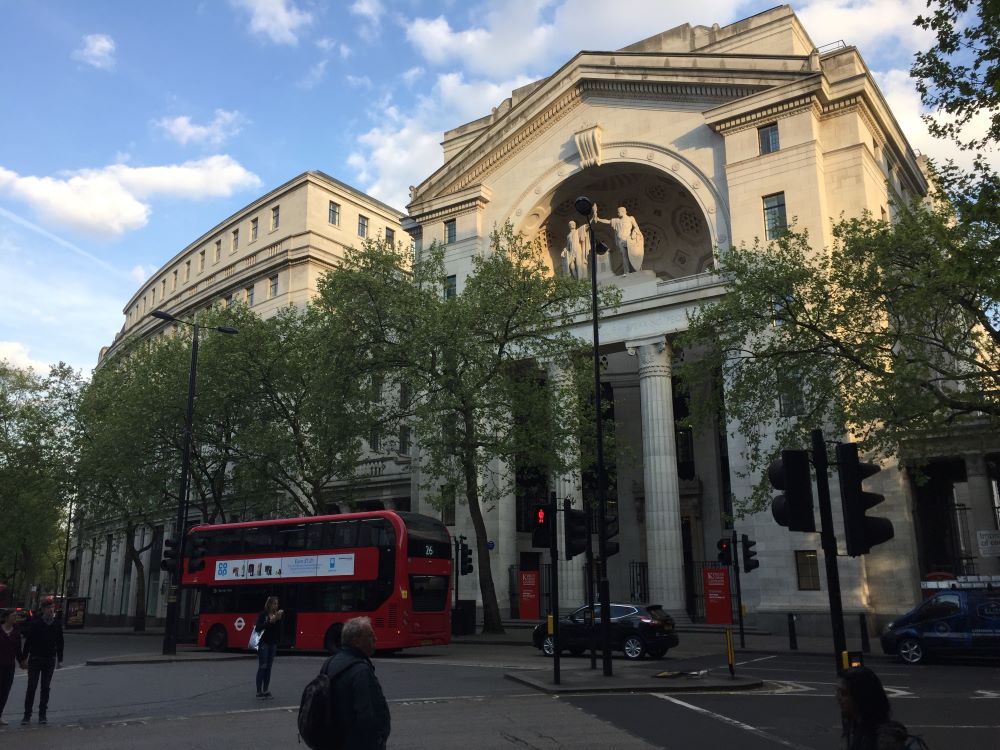 Location: King's College is located in the Bush House at the heart of central London, between Aldywch and the Strand.
Accommodation: The college has approximately 3,000 places available in halls all over the city, and guarantees first year undergraduate students a place. The college collaborates with the University of London housing database of private housing options.
Website: www.kcl.ac.uk/business
London Business School
Part of the University of London, this school is consistently placed in the worldwide list of top 10 business schools across ranking systems. Awarding postgraduate programs in finance and management/administration, LBS is most notable for its international MBA programme, which is currently ranked first in the world by Forbes, 5th in the world and first in Europe by the FT, and 4th worldwide by the QS system. It's Masters in Finance programme, meanwhile, is ranked the world's best by the FT and Forbes, and its Master's in Management is also highly regarded. LBS was established in 1964, and has 2,000 graduates and more than 10,000 executive enrolled in non-degree programmes annually.  Tuition costs for an 18-month MBA are near £50,000, and the school claims a near triple return, on average, of this sum within the first three years of post-study employment.
LBS does not offer undergraduate programmes.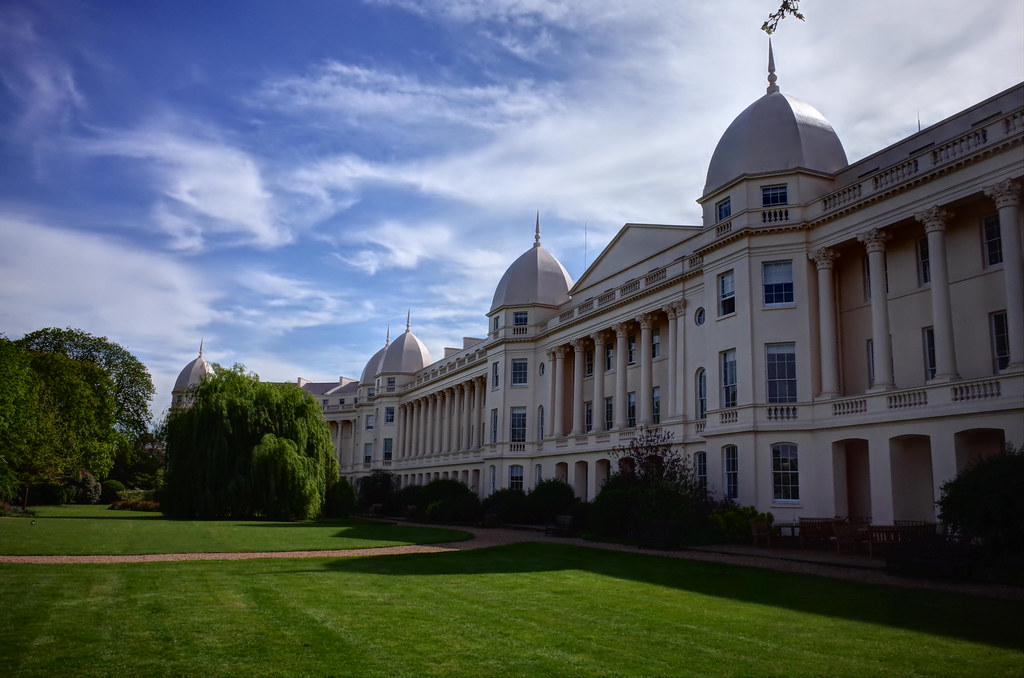 Location: LBS is close to Regent's Park in the Marylebone area. The school is comprised of three main buildings with Baker Street as the nearest tube station.
Accommodation: LBS does not offer on-campus student accommodation except for its executive programme participants. According to the LBS website, most students choose to live in private student accommodation in the area or within commuting distance.
Website: www.london.edu
London School of Economics and Political Science
Ranked 26th worldwide, 5th in the UK by the Complete University Guide and 8th by the QS, this school is renowned for its influential research (for which it ranks first in the UK by the REF). LSE is not a classic business school as it does not offer full-time MBAs, but it does offer extensive undergraduate programmes in economics, management, finance and social sciences (EMFSS), designed to help students develop the necessary skills for progression in a variety of careers or in research. At postgraduate level, the school has MSc programmes in management, accounting and finance. Together with University College London, it has been ranked as the best economics programme in the UK. It offers more than 40 undergraduate programmes and 140 various research and teaching programmes.
The school has a 10,000+ strong, internationally diverse student body. Its undergraduate fees are the standard £9,250 per annum for UK/EU students and £19,920 for overseas students in full time degree programmes. Postgraduate degree costs vary and range between £14,088 to £31,056 for UK/EU students and £21,744-£31,056 for overseas students, although in many cases local and international/overseas students are charged equal fees.
Location: LSE is centrally located and is close to the city's financial and legal hub as well as to its cultural centres. It is near the Covent Garden and Holborn tube stations. According to its website, LSE "is stimulating, cosmopolitan and very much part of the real world" of central London, with judicial courts, financial headquarters and Parliament all within reach.
Accommodation: LSE has accommodation in its halls, private halls and other University of London accommodation schemes for around 4,000 students. The rest of its students rent private accommodation.
Website: www.lse.ac.uk
SOAS University of London
Established in 1916, the School of African and Oriental Studies has produced many notable alumni including heads of state, ministers, diplomats, bankers and Supreme Court judges. Among them are Aung San Suu Kyi, the first state counsellor of Myanmar and a Nobel peace prize winner, and Mette-Marit, the crown princess of Norway. SOAS School of Finance and Management offers a theoretical and empirical understanding of finance and management in a global context. This combines with specialist knowledge on Africa, Asia and the Middle East and a host of connections to international companies, international organisations and governments, "as clients for knowledge products and as destinations for our graduates". SOAS ranked 6th in the 2016 Guardian University League Table for Business & Management Studies and in the top 20 for research by the REF framework.
SOAS has a medium-sized student population of around 5,000, half of which are undergraduates, 65% female, and about a third of which are international. Like other public universities it charges up to £9,250 per year from UK/EU nationals pursuing full-time undergraduate degrees. International undergraduate students are charged £17,750. Postgraduate full-time programmes cost £16,315/22,810, respectively.
Location: Located in Central London, SOAS is nearest to the Russell Square tube station. The campus is in historic Bloomsbury, surrounded by fashionable cafés and restaurants, green spaces, bookstores, museums and arts venues, and within a short walk of London's West End.
Accommodation: Students can choose between residence halls and private student accommodation in Central London or within easy commuting distance.
Website: www.soas.ac.uk
University College London
A constituent college of the federal University of London, UCL as a whole is ranked 10th in the UK by the Complete University Guide and 15th worldwide. UCL's School of Management offers courses in "management, entrepreneurship, information management for business, management science and business analytics" in programmes that incorporate practical experience with learning activities. It is a relatively new school, established in 2007, which has shown significant growth in recent years. Among its achievements are ranking as one of the best research departments by the REF evaluation and ranking 3rd in the UK for its undergraduate program (Complete University Guide, 2018). In addition, the school ranked 13th in the world and 4th in Europe in the 2014 Global Employability Survey. Most recently, its School of Management ranked first in London, together with Imperial College London (QS world university rankings 2020).
Like other public universities, UCL charges UK/EU students £9,250 for the first year of undergraduate study and overseas students £21,870 for most economics programmes. Postgraduate degrees are priced between £8,400-29,220 for UK/EU students and £15,220-46,610 for overseas students. With more than 40,000 students, around a third of UCL students are from non-EU countries, with a female percentage of nearly 60.
Location: UCL Business School is located in Canary Wharf, London's second financial district after the City, and closely collaborates with the East London Tech City, whereas the main UCL campus is in Bloomsbury in Central London.
Accommodation: UCL provides accommodation for up to 6,000 students in halls. First year undergraduate students are guaranteed a place, as well as first year international postgraduate students. Students who prefer not to live in halls or have not been able to secure a place usually rent private student accommodation in central and northwest London.
Website: www.mgmt.ucl.ac.uk
Westminster Business School
Part of the University of Westminster, this school is comprised of four faculties: the School of Applied Management, the School of Finance and Accounting, the School of Management and Marketing and the School of Organisations, Economy and Society. Each of these is one of the leaders in its field in business education. The school offers undergraduate and postgraduate degree programmes as well as an MBA, and is accredited both by AMBA and AACSB. The school has previously been a part of the Royal Polytechnic Institute (est. 1838) and its history of management courses dates from its very beginnings.
Westminster has a population of more than 20,000 students and is the most diverse university in the UK, with students from pretty much anywhere in the world, and as many as 80% foreign postgraduates. The school has a Financial Markets Suite where students employ cutting edge financial market technology developed in London's City. The school also enjoys a working partnership with more than 7,500 businesses and organisations, providing ample opportunities for its students.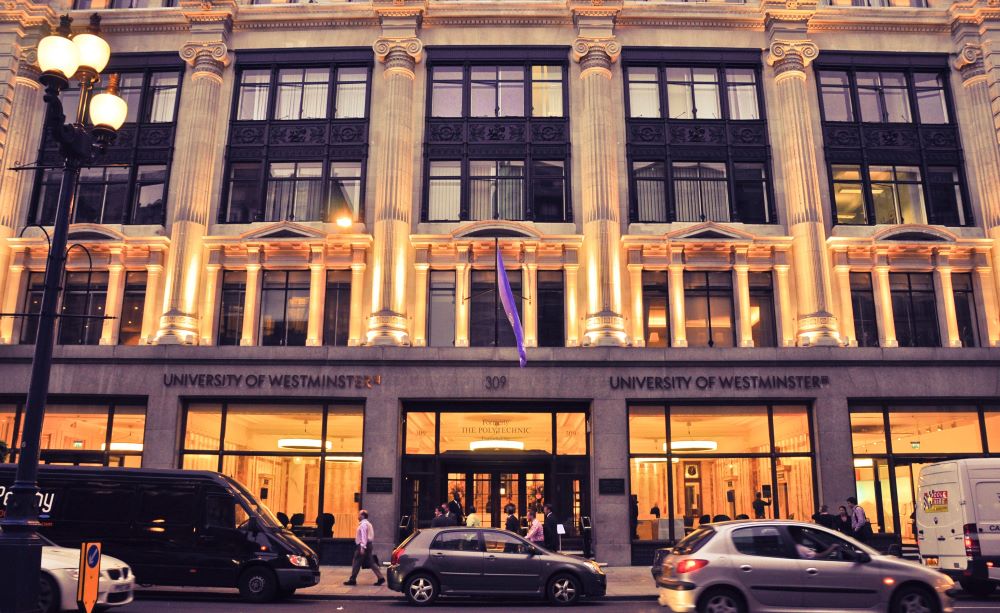 Location: The school is located in Central London at the Marylebone area, across from Baker Street station and Regent's Park.
Accommodation: Students are divided between university halls of residence and private housing in central London or within commuting distance from it.
Website: www.westminster.ac.uk/business-and-management-courses
Private business schools
ESCP Europe, London
This private business school is a branch of the renowned École supérieure de commerce de Paris and one of its 6 campuses all over Europe. ESCP is the oldest business school in the world (est. 1819), and has earned the prestigious triple-crown accreditation. It offers a three year long Bachelor's in management education, in which students spend time in three different countries, and summer courses in marketing. At postgraduate level, ESCP is noted for its Master's in Marketing programme, currently ranked 6th worldwide by QS. At ESCP, Master's and MBA degrees are in accordance with the European system. According to the school, it combines "classical business courses in finance, marketing, or strategy", with discussions of "corporate social responsibility and societal management aspects", while employing "an interdisciplinary approach, through such subjects as creativity, entrepreneurship, and innovation". With branches in other European cities, students are encouraged to develop their skills for a modern Europe by relocating throughout their studies.
ESCP's student population is culturally diverse. It is a small school with students numbering 4,000 (worldwide), and another 5,000 managers and executives in various training programmes. The fees per year for the Bachelor's programme are 14,600€ for EU students and 20,700€ for non-EU students. The school charges 18,500€ per year for a full-time Master's (please note that the prices are in euros).
Location: ESCP is located at Finchley Road in Hampstead, a quiet and luxurious Northwest London area.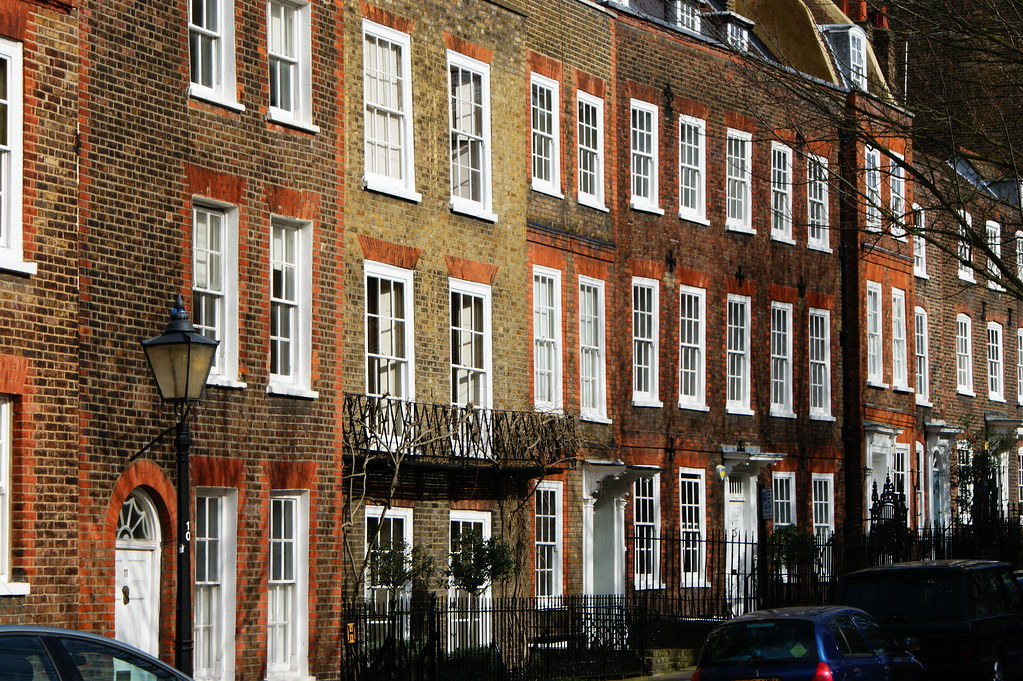 Accommodation: students mostly live in private accommodation in West Hampstead and Hampstead or within easy commuting distance.
Website: www.escpeurope.eu/london
Hult International Business School
Hult is a private business school with seven campuses located in London, Dubai, San Francisco, Boston, Shanghai and New York City, enabling its students increased mobility. It has the triple crown accreditation and is the only American business school to be accredited in the United States, the United Kingdom, and the European Union. Established in 2003 under the benefection of Swedish billionaire Bertil Hult, this school is a conglomeration of two notable and established schools from the US and UK, with the London campus established in 2007. Hult's alumni include many noted politicians and executives. Among them Mbaranga Gasarabwe, the inaugural Assistant Secretary-General for Safety and Security for the United Nations, Anil Shastri, a senior leader of the Indian National Congress, and Hixonia Nyasulu, Chairwoman of Sasol, the largest company in South Africa. Hult offers an undergraduate course in business administration and one year MBA and Master's programmes, among other subjects in international business and international marketing. It has about 3,000 students worldwide. Hult's undergraduate and postgraduate degrees are priced at approximately £31,000 and £36,000 per year, respectively.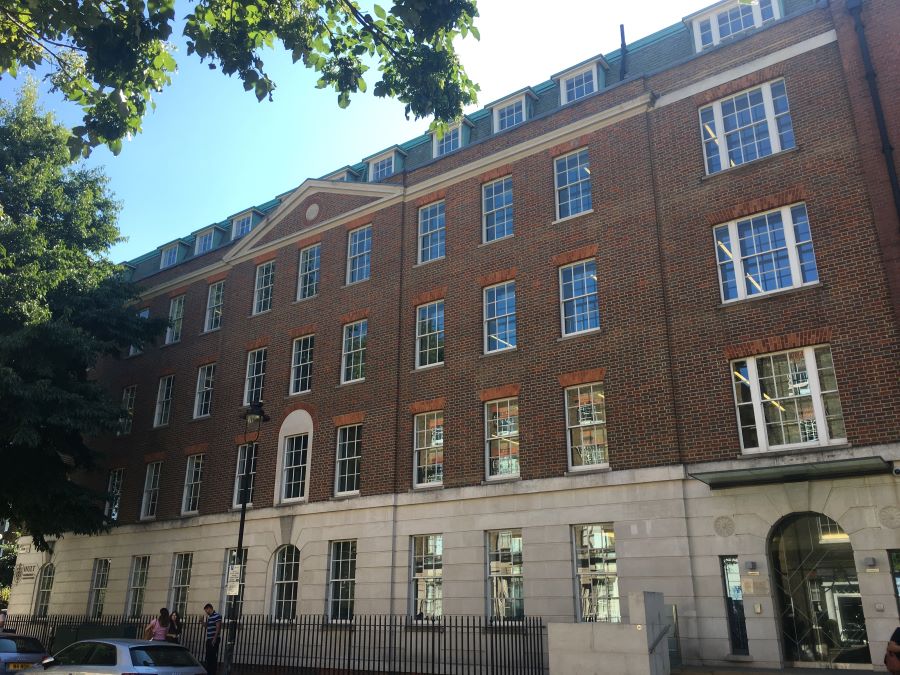 Location: The Hult undergraduate campus is in Whitechapel, while the postgraduate campus is located in central London's Bloomsbury neighbourhood, close to its border with the Holborn area.
Accommodation: Many students live in private accommodation in central London or within easy access to it. Popular areas include Shoreditch, Holborn and Bloomsbury.
Website: www.hult.edu
Pearson's School of Business
Founded in 2012 by education publishing empire Pearson, this "boutique institution" offers both undergraduate and postgraduate degrees. Its distinction is that it is a part of a FTSE 100 company and its undergraduate tuition fees set at the standard £9,250 entry year fees for UK/EU students. At postgraduate level, it offers Master's degrees in Business and Management, and MScs in Financial Leadership in its accounting stream. These are priced at £12,500 and £10,000, respectively. The school's degree programmes are validated by the University of Kent. All of the degrees are designed, developed and delivered with industry partners, among which are giants such as Unilever, L'Oreal and Sony Pictures Entertainment. The school does not accept international students who require a Tier 4 visa, and is therefore an option only for UK/EU students.
Location: Most courses take place at Pearson's offices, located in 190 High Holborn, at the heart of central London and between Covent Garden, Tottenham Court Road and Holborn tube stations.
Accommodation: the school collaborates with the University of London housing service, and offers access to their database of private student housing.
Website: www.pearsoncollegelondon.ac.uk/pearson-business-school
Toulouse Business School
A chain of five international campuses makes up this established French private business school, which has been ranked first in France. TBS was founded in 1903 and holds the triple crown accreditation AACSB/EQUIS/AMBA. The London campus has been established in 2015 and offers postgraduate courses only: a Master's in Management programme with majors in Finance and Banking and Financial Markets. The fees for this programme are around £12,000. TBS has 5,600 students worldwide, a quarter of which are international.
Location: located in Holborn at the heart of central London, TBS is close to Chancery Lane tube station.
Accommodation: students are assisted by the TBS administration in looking for private student accommodation.
A final word…
London offers exciting opportunities for studying business and related studies and furthering your career. It has long been one of the world's leading business centres and increasingly a global tech hub, and is famous for the quality and wide range of its higher education. There are so many excellent schools that we couldn't list them all, whether at public universities or private institutions, but we hope to have informed and inspired you in your search for the best London business school and degree for you.
About us
We provide private accommodation for students and professionals. If you're studying or planning to study in London and need information about student accommodation in London please visit our website Studios2let.com. We'd be glad to help and give advice regarding private student accommodation and the best areas to live in London in relation to your particular school or university.
For more helpful tips on London student living take a look at our post A Guide For International Students Living In West London.