A Guide For International Students Living In West London
If you're an international student living in West London this blog is for you. We have put together a list of 3 places to visit to meet other like-minded international students and stay away from the tourist traps.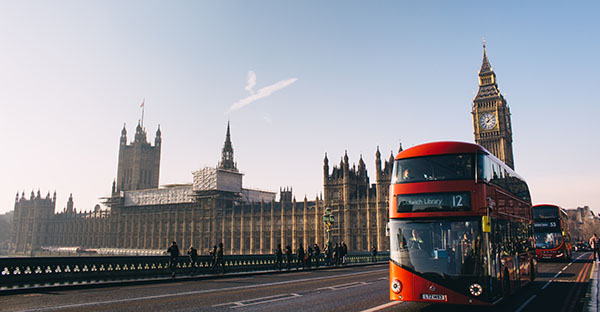 This post is aimed at helping you to find your way around London like a local. Our London students come from all over the world to attend The Royal College Of Art, The Royal College Of Music, The University of West London, LAMDA, West London Art School and all the other amazing places of learning close by – did you know we even have a West London Wine School?! If you are an international student living in West London you will receive a world-class education. Read our blog posts and you will also learn how to find the hidden London that only the locals know of. We will show you where you can find fun nights out along with quiet yet stylish places to study.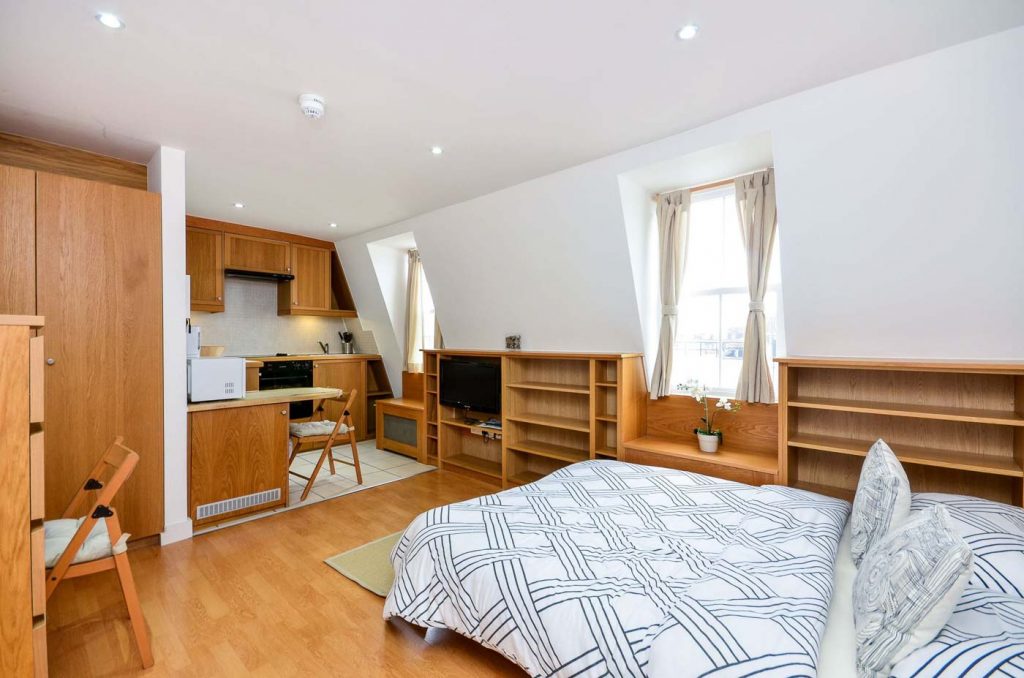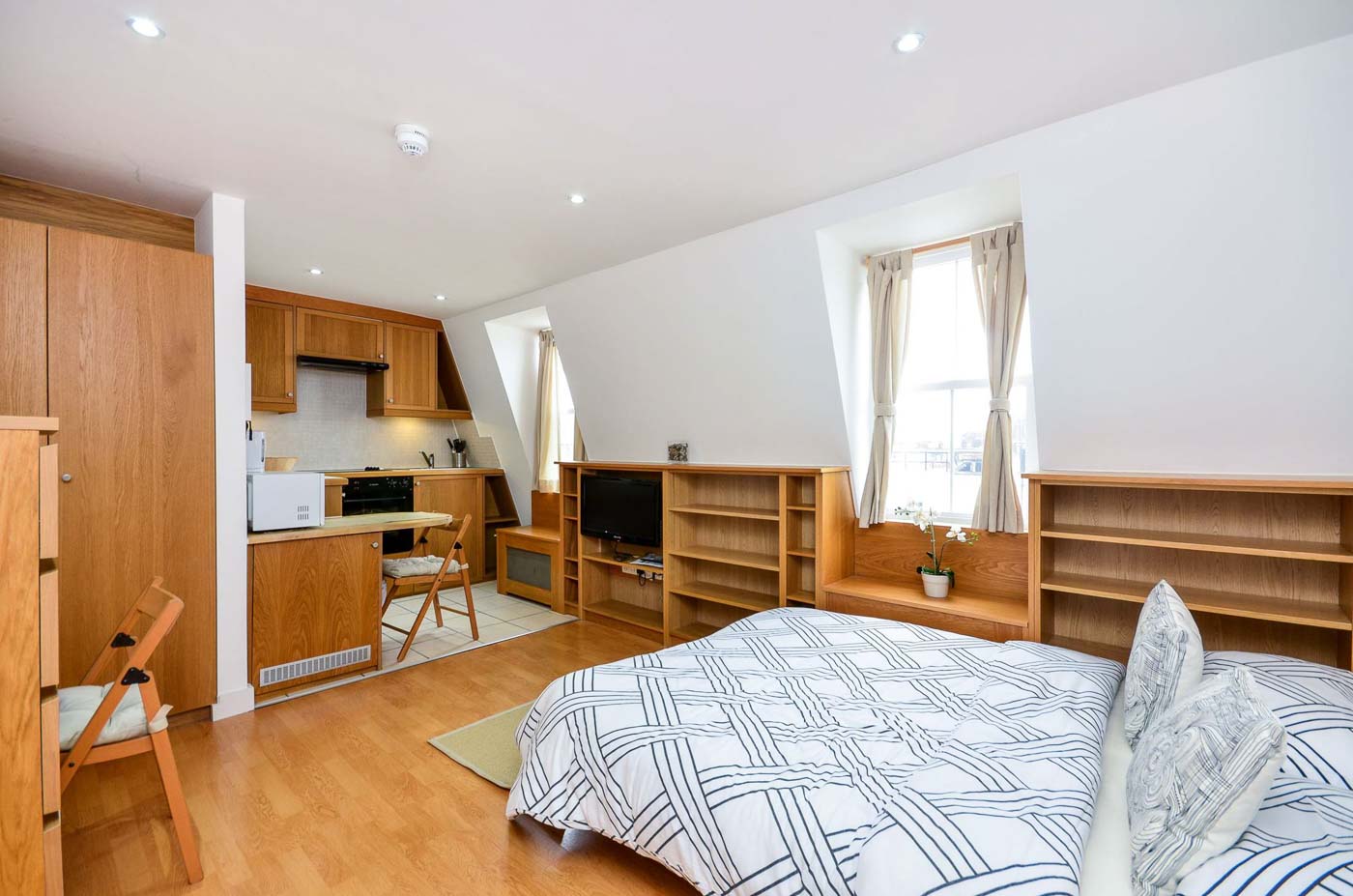 Find Student Accommodation
Browse hundreds of furnished studio flats for rent in London. All studios come with free WiFi, 24/7 maintenance and utilities included.

Here are 3 of our favourite fun things to do in London
Visit The Finborough Theatre [The Perfect Student Night Out On A Budget]
Our team at Studios2let see a lot of London as we travel between our student accommodation.
If you are a
student living in West Brompton
 you live around the corner from the
Finborough Theatre
– haven't heard of it? We're not surprised! One of our international students studying at The Imperial College pointed the theatre out to us. He is taking part in The Imperial College Cabaret Night hosted by The Finborough Theatre. Billed as the jewel in the crown of the London fringe, it is the most influential fringe theatre in the world.

Tickets start from as little as £20 and if you're a student living in West Brompton you won't even need the cab fare home. Stretch out your night by having a night cap in the lovely pub downstairs. Or take a look at the basement and see which musicians are playing. Our international students love the pubs here and we are sure you will too.
Take Part In A V&A Late [Free Things To Do In London For Students]
When our international students are looking for a break from studying we send them to The Victoria and Albert Museum. As well as having fantastic exhibitions there is a small cafe there and you can get a proper cup of English Tea and a scone with cream and strawberry jam. This is what every international student living in London thinks of as quintessentially English. There is also a shop where you can stock up on pencils and notebooks for studying along with high-class souvenirs to take back home as gifts.

For a fun and free student night out on a budget check the V&A website for their Friday Night Late events. See some art, drink some wine, listen to DJs and meet other lovely people. You can even take part in the debates.
Friday Late is FREE and drop-in
Last Friday in every month (except May & December)
18.30-22.00
Visit The Museum Of Brands, Packaging And Advertising
[Things To Do In London On A Budget]
The Museum Of Brands And Advertising is the perfect place for international students living in London to discover more about British Culture. Exploring the museum provides an insight into British culture and our connections with brands. Whether discovering the retro packaging of a 1960s chocolate bar, pouring over typography for graphics coursework, gaining new skills from expert speakers or taking on the themed Time Tunnel Trails, the museum's collection has plenty to offer.

It also has a lovely cafe and award-winning gardens where you can find a quiet spot to catch up with your studies. (Just to let you know – in some areas of London we also have award-winning gardens at our student accommodation!)

The Museum is a two-minute walk from the world-famous Portobello Road and is located in Ladbroke Grove, not far from Notting Hill.
Entry is £9 for adults.
Affordable Places To Live In West London
London is renowned for its nightlife and the cost of living. In this post, we've concentrated on the West Kensington area in London. This is just one of the areas we know really well. We have very nice student accommodation for short term let on Fairholme Road. The view from the desk of our apartment (below) looks out over Fairholme Road.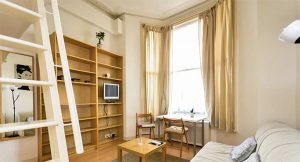 It's an area that houses lots of international students and has a variety of fun things to do. This building is located only a five-minute walk from West Kensington underground station, buses and shops. LAMDA drama school and Queen's Tennis Club are also close by. It is a seven minute walk to Baron's Court underground station and within walking distance to Earl's Court, Hammersmith and Chelsea.
If you are an international student living in West London or about to move to West London visit our blog page for more helpful tips for student life in London.
For information on our apartments or help with booking your London student accommodation please contact us on the form below.