5 Ways To Meet New People In London
If you are thinking about to relocating to London, a great way to find like-minded people is through meet-ups and social events. There are so many ways to meet new people in London through these events for social, professional and also recruitment opportunities.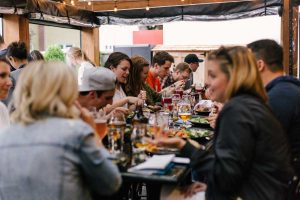 City Socializer

 
This is a platform for which will help to get you socialising in London, especially as a newcomer. The way it works is that you join City Socializer and become part of a community of friendly people. Signup with Facebook or with your email address. You go to socials by picking your favourite social events. Make new interesting, like-minded friends and have a great social life finding lots of things to do in London and people to hang out with every time you feel like going out.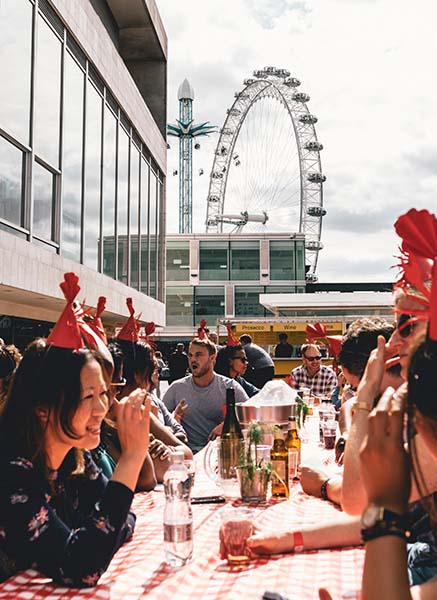 It's a great way to find places you don't read about in the guide books and meet people who are from London as well as other newbies. As one happy client put it, "I was recommended the citysocializer pass by a friend when I moved to London knowing no-one here. Within a few weeks, my diary was full. It made settling into London so easy. Every newcomer should have citysocializer in their lives."
Whether you want to go for a few drinks in town, have a picnic in the park or see the latest art exhibitions and plays you can always see what's on in London and find a good group to hang out with.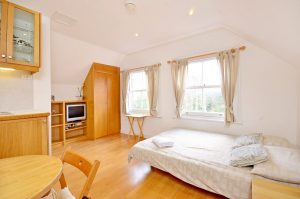 Find a London Studio
Browse hundreds of furnishd studio flats for rent in London. All studios come with free WiFi, 24/7 maintenance and utilities included.

MeetUp
MeetUp is a worldwide platform. It has a huge amount of varied meet-ups, from Outreach Digital [The Marketing, Analytics, UX & Tech Club] to Rocking Nights Out – London Gigs & Drinks, all the way to The London Shyness Social Group. There is something for everyone which makes it really helpful if you are moving to London alone.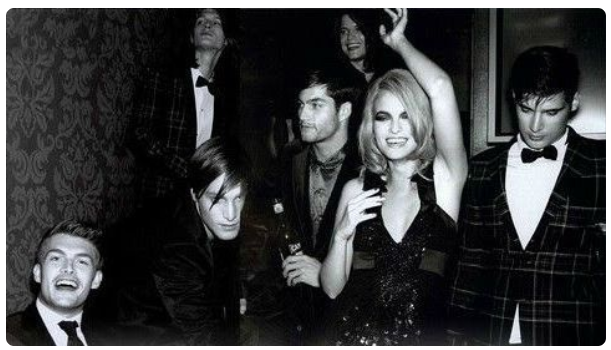 There is even a group called Elite Social – with 8,253 members. They host informal networking and dining events at the finest venues around Central London. Offering the chance to make new friends, expand social circles, meet quality professionals. Make valuable work connections and enhance your career. – So you could make a new friend, meet a new boss or even find the love of your life!
There is also a section where you can attend a workshop and learn a new skill. Try making a vase using a potter's wheel, learn to make your own pasta or try out circus skills. There are hundreds of different workshops. You will be spoilt for choice and they are all a lot of fun.
EventBrite
EventBrite is a huge platform for events and meet-ups. Want to learn a new skill and improve your cv? Take a look at EventBrite. Want to go to a social? EventBrite has you covered. They have an unbelievable amount of choice on their site. For example, attend The Young Business Finance Professionals from The Leasing Foundation, This foundation recently hosted an event at The Hoxton in London which is a stone's throw from Bloomsbury. The event is billed as,
"A perfect setting to build your professional network, talk to Leasing Foundation Fellows and board directors, get insights into the career journeys leaders in business finance, and learn more about the work of The Leasing Foundation in education, charitable giving, diversity and inclusion and professional development."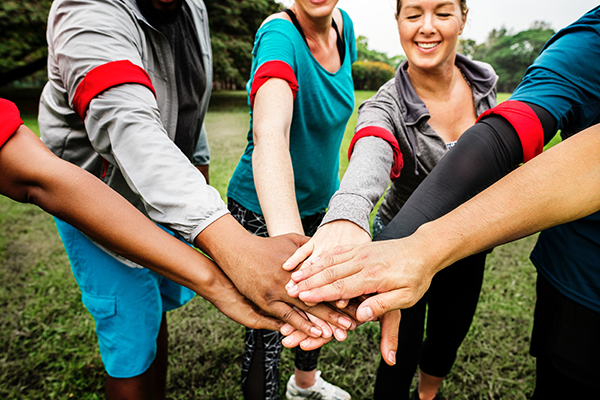 If you work your way through the events EventBrite has to offer it will not be long before you find an event like this. The perfect opportunity to get yourself in the room with professionals you feel you should be aligned to. In the case of the Young Business Finance Professionals you will meet a network of high-calibre young professionals at their informal and friendly events in London. They are also building the premier LinkedIn group for business finance professionals that will help you expand your network and access exclusive content.
We have affordable accommodation in Bloomsbury which is a stone's throw away from Hoxton. Take a look at our modern, clean apartments for affordable London living. The building is impressive from the moment you arrive at the front door all the way into the modern apartment and it overlooks an impressive garden square. Perfect for Summer Socialising or brisk winter walks with your new friends.
4NetworkingBiz
Interested in business networking? This is the network for you – billed as the future of business networking. If you are new to London and want to grow your business network this team come highly recommended. Brad Burton started up this networking service in 2006 and he has an excellent track record for brilliant networking events.
4NetworkingBiz offer lunch and evening meetings and have over fifty-thousand members. They have a proven two hour meeting format which includes three guaranteed ten minute one-to-one conversations with people of your choosing – this unlocks so many great opportunities.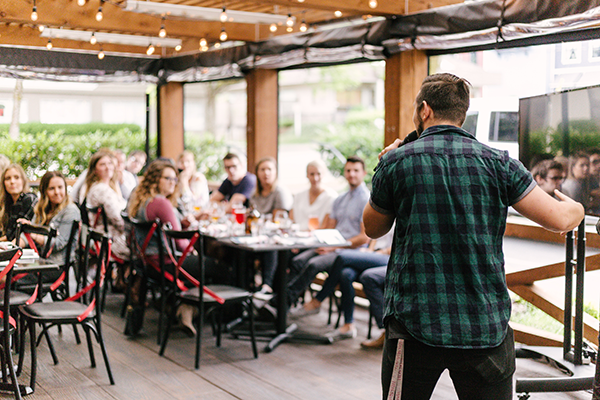 To join the networking events you sign up – you can use your Linkedin or Facebook profile to do this. You then have the opportunity to take part in networking events. The events are around fifteen pounds and are held at various venues across London such as Holburn, Euston and Camden.
Our affordable accommodation in Euston is on the doorstep of lots of the 4NetwokingBiz events. The property is in a prime location, with great transport links, close to both the city center and bustling Camden. The building has a private garden with plenty of seating as well as a concierge present at the reception during the day making it easy for your new found friends to drop by.
Thinking Bob
Thinking Bob is a fun social networking site offering a calendar of events. Choose from Crime solving treasure hunts and street games – hosted by Sherlock and Watson themselves. Cultural adventures and events within London's museums and galleries. Pub philosophy and Balloon debates allowing you to get stuck into the month's hot topic. Interesting dinners with random facts, irreverent talking points and great London restaurants. Pub quizzes and gameshows with real buzzers! The events are interactive with something for everyone. From beer mat and tin foil games to challenging observation questions. As well as monthly film nights, book clubs and more.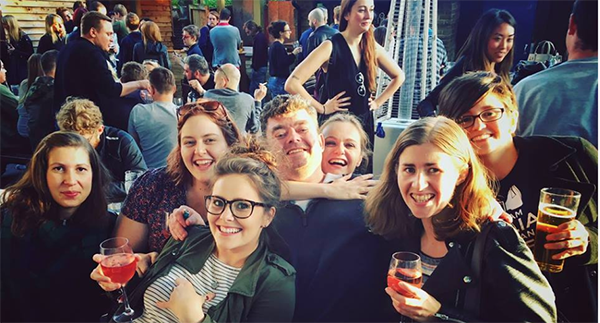 Your first month is free so you can go along to a couple of events and see if it's right for you. A host of online tools means it's easy to keep track of upcoming socials, who you've met, and your new, growing social life. Seasoned members can also host their own socials. They offer three different membership packages. They offer the same level of membership for differing time periods. Annual (£108) Quarterly (£45) Monthly (£19) –  the first month is free.
Our accommodation in Central London makes socialising really easy. With property located in zones 1 and 2 socialising is on your doorstep. No travelling for hours to get back to your apartment. You will have a short tube or bus journey home and wake up fresh the next morning ready to go to work. Our accommodation is particularly aimed at young professionals, students and young couples moving to London. We have a wealth of experience about London to help you with your transition.
For more information on Relocating To London, take a look at our blog, or visit our short term lets and long term lets to view our London accommodation.
For information on our apartments or help with booking your London accommodation please contact us on the form below.