A young professional's guide to finding accommodation in London
London provides an abundance of opportunities for young professionals, but with all the choice where do you start? Read this guide to finding young professional accommodation in London to find out.

Finding professional accommodation in London is a minefield. Whether you are familiar with the city or have just moved in, with so much diversity and so many different options, it can be very easy to get lost between what you need and what is available.
London is unquestionably a hub for many young professionals, with its abundance of opportunity and advances in so many professional fields.
There are a lot of flats available but not so many which meet the 3 criteria for living comfortably … cleanliness, convenience and affordability. A desirable neighbourhood's popularity often comes with the added catch of high rent. High demand in well connected and vibrant locations drives up the rent prices and as a result, young professionals will often face the issue that any affordable accommodation is left significantly wanting. However, this isn't always the case and is something which can be avoided with the help of professional accommodation agencies.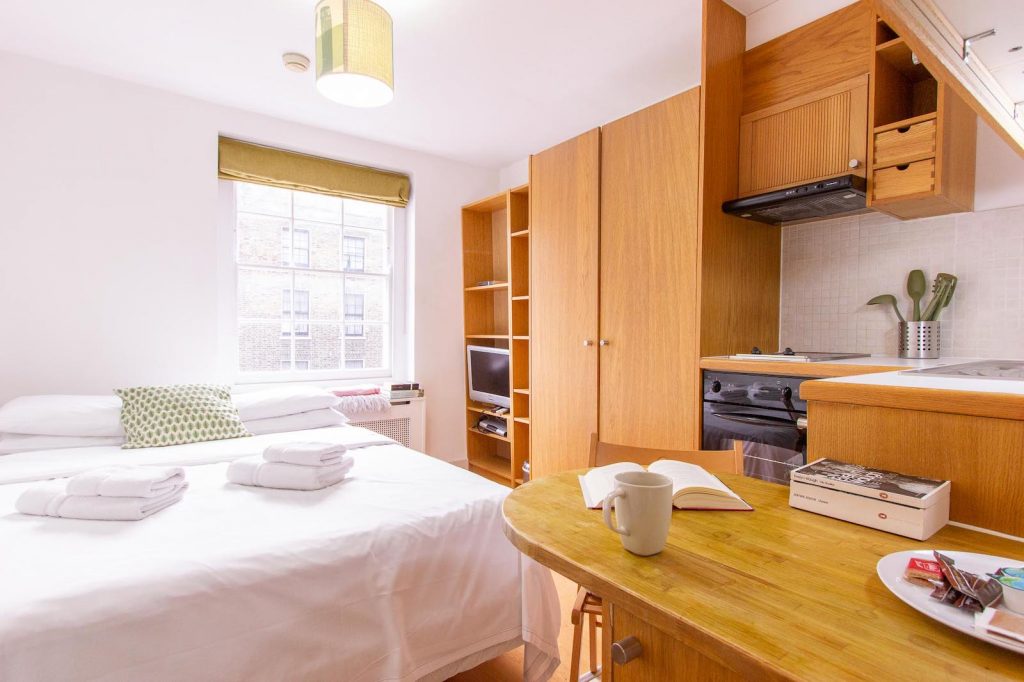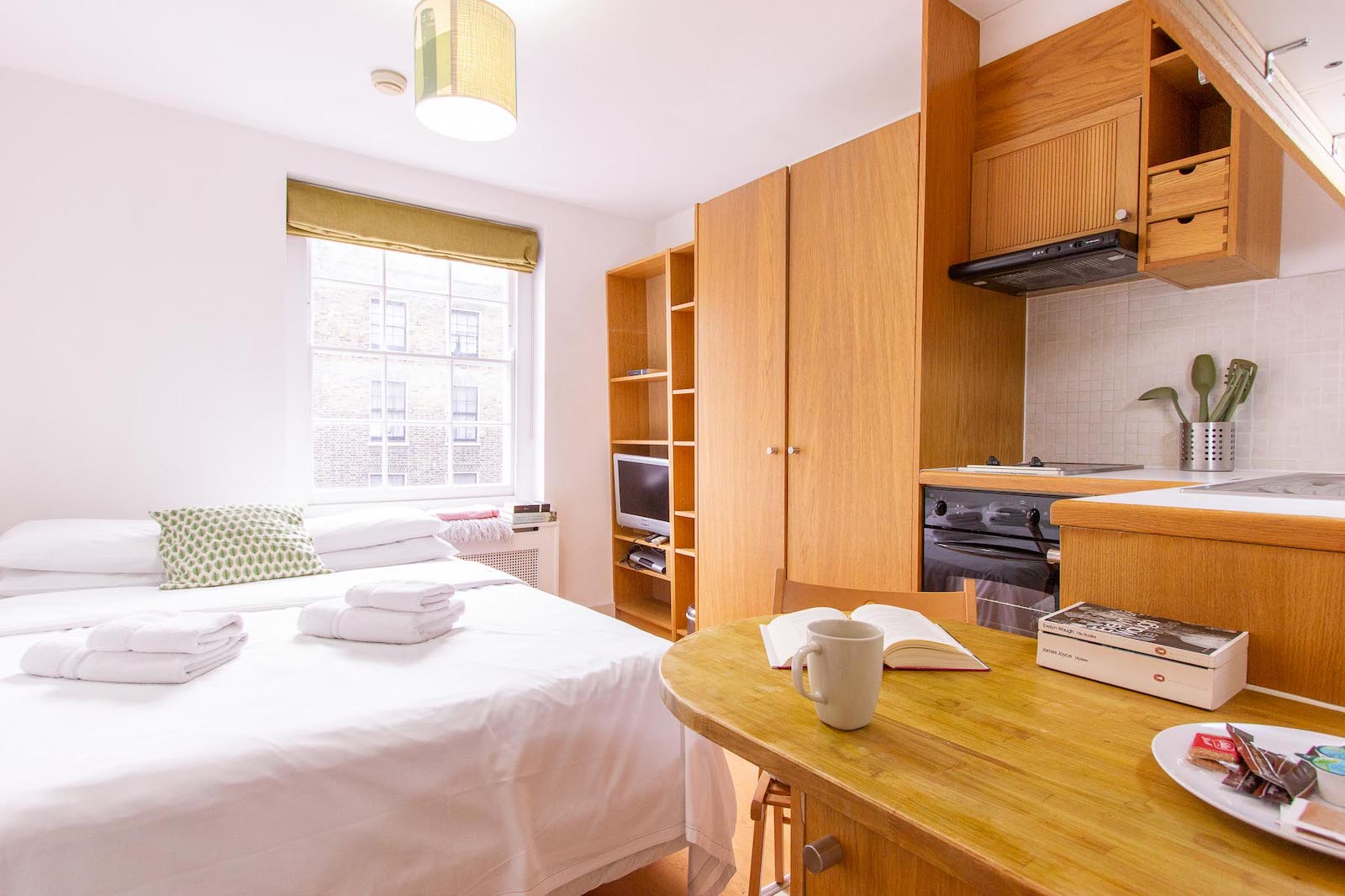 Find Young Professional Accommodation in London
Browse hundreds of furnishd studio flats for rent in London. All studios come with free WiFi, 24/7 maintenance and utilities included.

There are many flats available in London in trendy up-and-coming locations which are attractive to young people. However, more often than not they are not ideal living spaces and here is why.
They are commonly lacking any peace and quiet– owing to the sheer reputation popularity of the location.
They come with the imposing presence of the messy flatmate.
Sourcing an entire flat's worth of furniture, because the "bargain price" brings about the issue that it comes with very little, to nothing.
These are all compromises that jeopardise your ability to settle down, enjoy and focus on your real reason for being there in the first place.
Interestingly, studio flats are often an option that young people will overlook when searching for their next home. This is generally because of the common misconception that it is too expensive to live alone in London as a young professional, but this is not true. In fact, for young professionals living alone, a studio flat is often the ideal accommodation choice.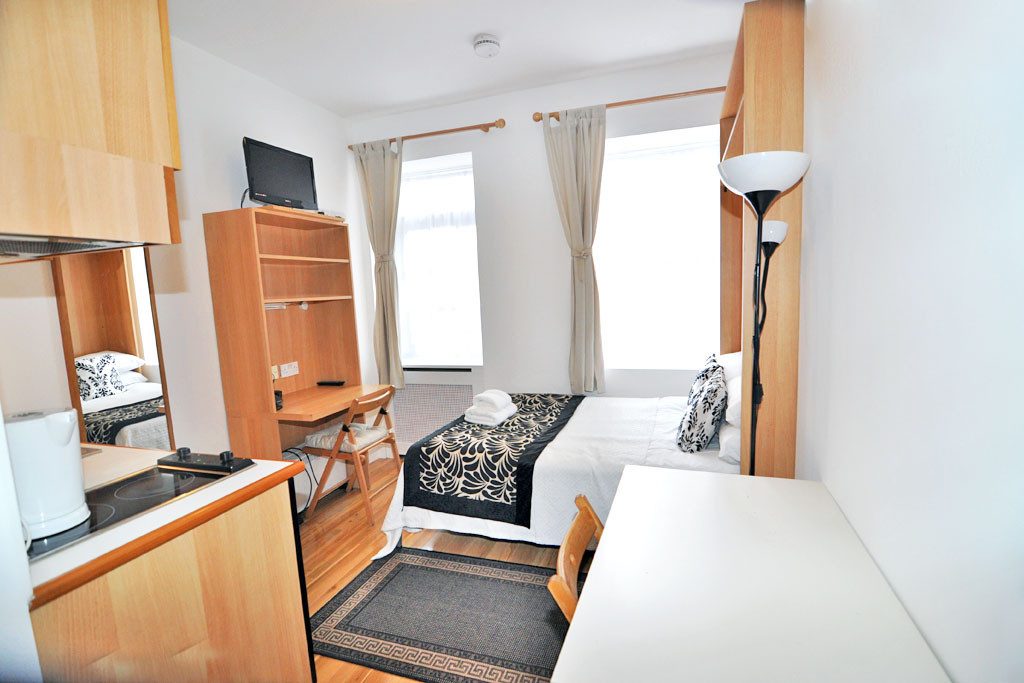 What makes the perfect location?
Choosing where to live in London is so important for young professionals searching for accommodation. The 'where' varies hugely from place to place. One of the most fantastic things about London is its diversity and how much one postcode varies from the next. They all have their own personality and if you know what you like, there is no doubt that London will have it.
For young professionals, a location which is rich with culture, quiet and peaceful for work and relaxing and well connected is a must. If you enjoy your space, a friendly neighbourhood and a diverse and connected feel, it can be hard to find. This is where using a trusted specialist can really help you to find what you want. Luckily, London flat specialists like Studios2let exist to help you do just that, find locations and studio apartments where you can feel at home, focus and enjoy all of the joys that London has to offer.
Professional accommodation locations in London
Why Hammersmith?
Hammersmith offers a complete neighbourhood in a convenient and beautiful space. What do we mean by 'complete'?
It offers a cultural hub, with real diversity, amazing transport links and an active town centre, full of shops, offices and people. On the other hand, just a short walk away from the centre and it has its equal share in peaceful parks, long walks and tranquil spaces, ideal for relaxing in.
It has a young and active community which means that it boasts a number of fitness facilities, museums galleries and events. One of the best things about Hammersmith and also a rather well-kept secret is that it has a stunning waterfront which runs right through its core.
Therefore, Hammersmith is a great place to be for any young professional looking for a top London location, being central, well connected and affordable. It is perfect for those who are searching for a postcode with personality, without all the pretentiousness.
You will find restaurants, laid-back, classic bars and organic farmers markets, as well as an abundance of local amenities and clubs. You may feel inspired to join up with one of the local treasures such as the Corinthian Sailing Club, a well-loved hub for the Hammersmith community.
Hammersmith is bordered by Shepherd's Bush on its north side, by Kensington on the east, Fulham on the south side, and Chiswick on the west. Hammersmith is undeniably a fantastic neighbourhood for young professionals who want a prime location and are after a little peace and quiet. You won't be surprised to hear that Hammersmith has a friendly community of like-minded young people who are doing just that.
There is never a shortage of something to do in Hammersmith. You'll be spoiled for choice with a variety of shops, cinemas, galleries and traditional theatres.
If this all sounds too good to be true, we implore you to drop what you are doing and hop on any one of the easy transport links that will take you straight into the heart of Hammersmith and see it for yourself!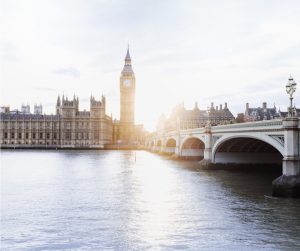 Travel distances from the apartments to surrounding tube stations:
Hammersmith – 9 minutes walk
Barons Court – 10 minutes walk
West Kensington – 16 minutes walk
At Studios2Let we specialise in providing the perfect accommodation for young professionals looking for a new home. We take away the stress of flat hunting so that you can really focus on what you care about. All of our studios are fully furnished, bills included* and are within the immediate vicinity to excellent transportation. They are spacious, clean and modern and come fully equipped with TV, Wifi, heating, electricity and water included in a fixed weekly rate. As they are completely ready to live in, they are perfect spaces for any young professionals who want to live in London, looking to settle without the additional hassle of finding furniture and service providers.
Our studios in Hammersmith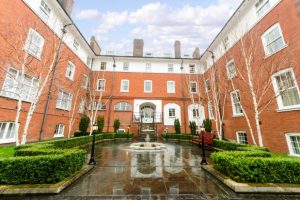 Studio flats to rent in London's Hammersmith & Fulham 
116 Fulham Palace Road
Hammersmith is an arty riverside district, home to eclectic productions at the Lyric theatre and rock shows at the Apollo concert hall, as well as many restaurants and bars. With all it's vibrancy and cultural allure, we have just the building to match! Our studio flats reside in an impressive building which once belonged to Charing Cross' historic hospital, complete with a large and welcoming garden space out the back. Only a short walk from the apartments, there is an idyllic promenade along the river Thames. The building also comes with the added luxury facilities of a private, peaceful courtyard & garden for the tenants, as well as a spacious common room- a perfect place to work or relax. It even has the handy added feature of an onsite laundrette.
Feeling inspired?
When choosing your next accommodation, make sure that you have a really good understanding of what is important to you. It is so valuable when making the all-important decision, where to go. How to whittle down your options in the first place definitely poses its complications. Studios2let is a trusted and long term studio rental specialist and have become popular owing to the transparency and quality of what they offer. Clean and modern, fully furnished studios, perfect for young professionals who work hard and have some privacy. Studios2let always pick prime central locations with excellent transportation links and facilities. The flats are furnished and the bills* included so you only have to focus on what really matters, which is you.
For more information on professional accommodation, take a look at our blog, or visit our short term lets and long term lets to view our furnished studios.
The Team at Studios2let.
*Council tax is not included.